Inside Air Force One on the day Reince was replaced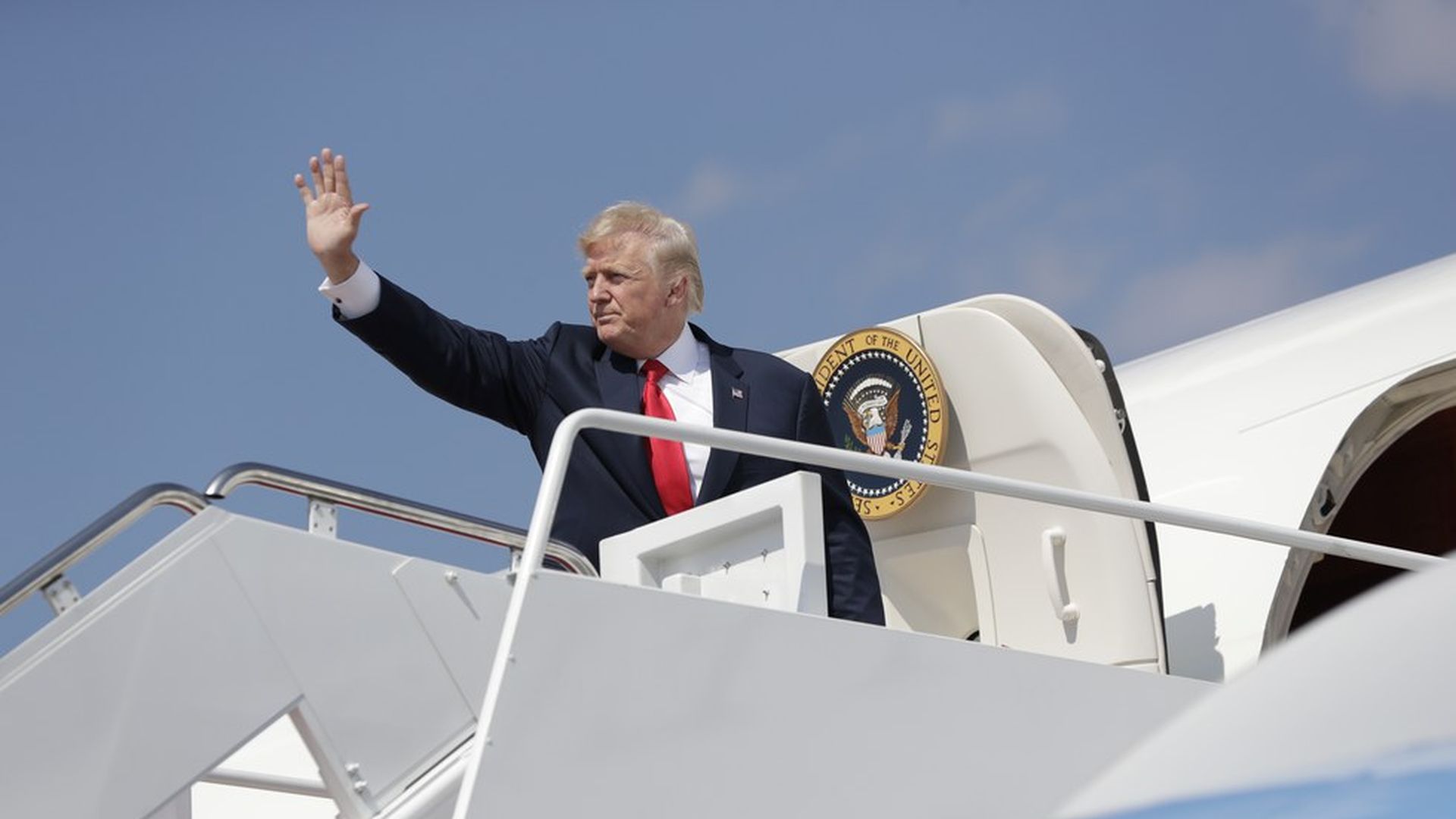 The N.Y. Post's Marisa Schultz talked to New York congressmen who were aboard Air Force One on July 28, returning from a gang event on Long Island, when Trump shook up his staff:
"Fox News was flashing on TVs in the conference room area of the plane where the four sat with chief of staff Reince Priebus and communications director Anthony Scaramucci. The rivals were at opposite ends and not speaking to each other."
"Trump was in his private cabin ... Also on the plane were UN Ambassador Nikki Haley and deputy national security adviser Dina Powell."
More highlights:
"On the way back from the MS-13 event, Priebus left the others at the conference table area and went into Trump's private Air Force One office. The chief of staff came out with a 'poker face' and didn't let anyone know the stunning news that he had just lost his job. He continued working."
"Afterward, Trump met with [Rep. Dan] Donovan in his office. He asked him what he thought of Homeland Security Secretary John Kelly. He's an American hero, said Donovan, who serves on the House Homeland Security Committee. ... 'I told you,' Trump remarked to Powell."
"At Trump's urging, [Donovan] broke the news to the other lawmakers — asking that they keep it quiet until the official announcement."
Trump "made the announcement himself on Twitter as they returned to Washington. 'The reason we were delayed getting off the plane is he was tweeting it as we were on the tarmac trying to get off the airplane,' [Rep. Chris] Collins said. 'He has to get off first.'"
Go deeper