India's squeezed tech workers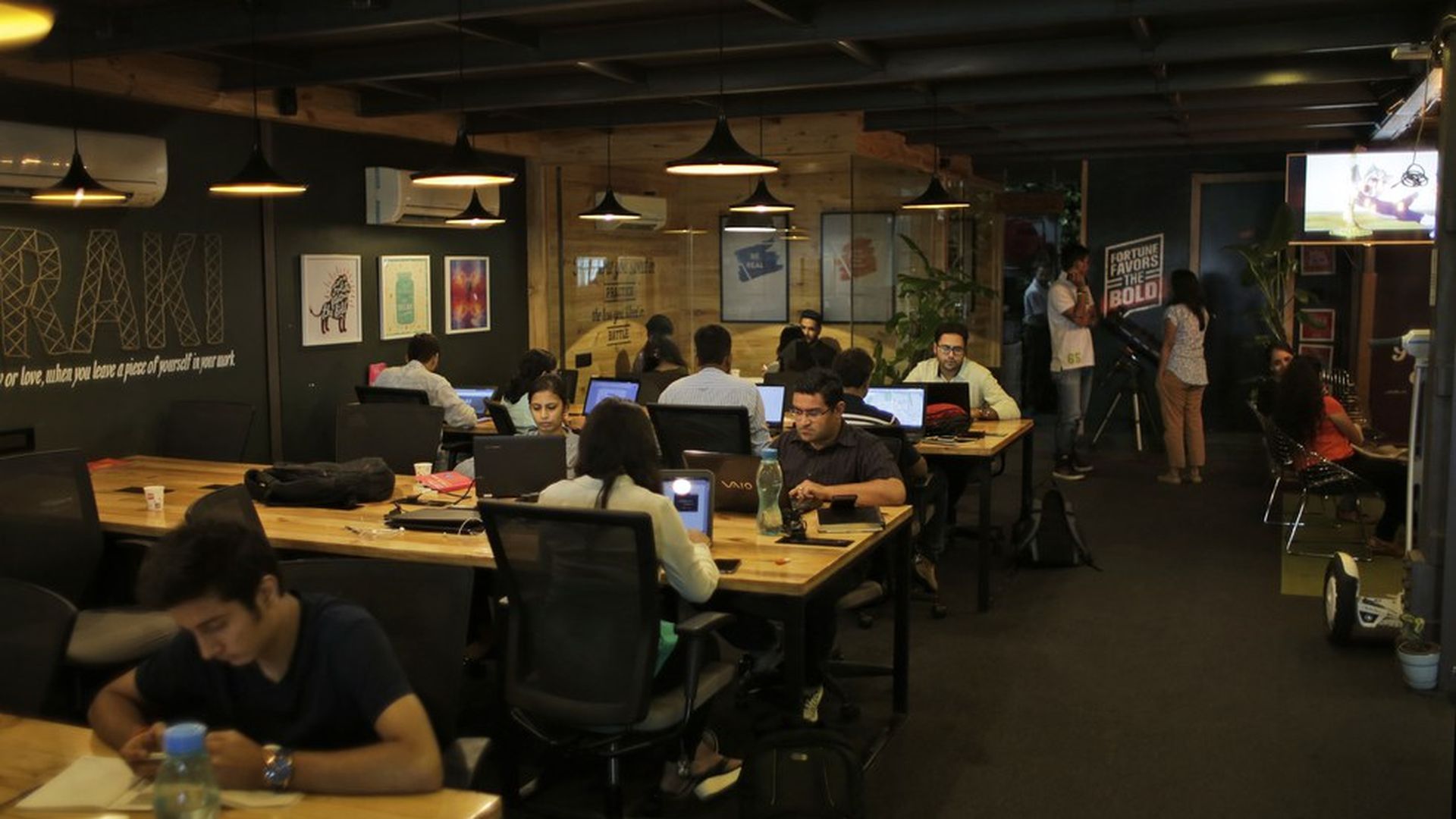 Indian tech workers — for decades a backbone of the U.S. IT sector, and a big presence in U.S. university STEM programs — are facing a reckoning in the U.S. and at home, and are having to up their skills to adapt.
President Trump's proposals to curb immigration favor high-skilled, high-paying jobs, and target Indian IT outsourcing companies like Wipro and Infosys, which rely on H-1B visas to bring workers to the U.S.
The rise of automation and machine learning technologies will reduce some IT jobs, leading to layoffs.
Countries like Vietnam and the Philippines are quickly developing tech workforces that compete with India for outsourcing.
An increasing need for in-house tech collaboration is leading some U.S. and European firms to turn from outsourcing to local talent.
Why it matters: These shifts are a cloud hanging over one of the most vibrant sectors of the Indian economy: Indian IT — coding, creating and testing software, entering data, customer service — creates $150 billion in annual revenue and employs nearly 4 million people. The tech and political trends challenge all of this.
Depending how far they go, the trends are also a potential threat to Silicon Valley startups and IT companies that have formed a symbiotic relationship with Indian know-how and labor.
Automation has already had a huge impact on the nature of offshoring, says Gartner analyst Helen Huntley. Companies are increasingly hiring local rather than using offshore firms, in part so they can work with clients in real time instead of dealing with a 12-hour time difference.
As a result, Indian workers— like workers across the globe— will need to learn new skills.
New jobs may be designing bots, developing languages between them, and supporting an "internet of things" infrastructure. "I think a lot of these people will naturally shift into different kind of work, but there's plenty of work out there," Huntley said.
"In the short term, there will be pain on the Indian side, but it's a blessing in disguise," said Sunder Kekre, a business professor at Carnegie Mellon University.
Kekre went on: "In the long term, Indians will develop better capabilities and they will still partner with the Microsofts and the Apples of the world. And they'll be able to get a higher salary as a result."
Go deeper