Indiana lost 5,000 manufacturing jobs under Trump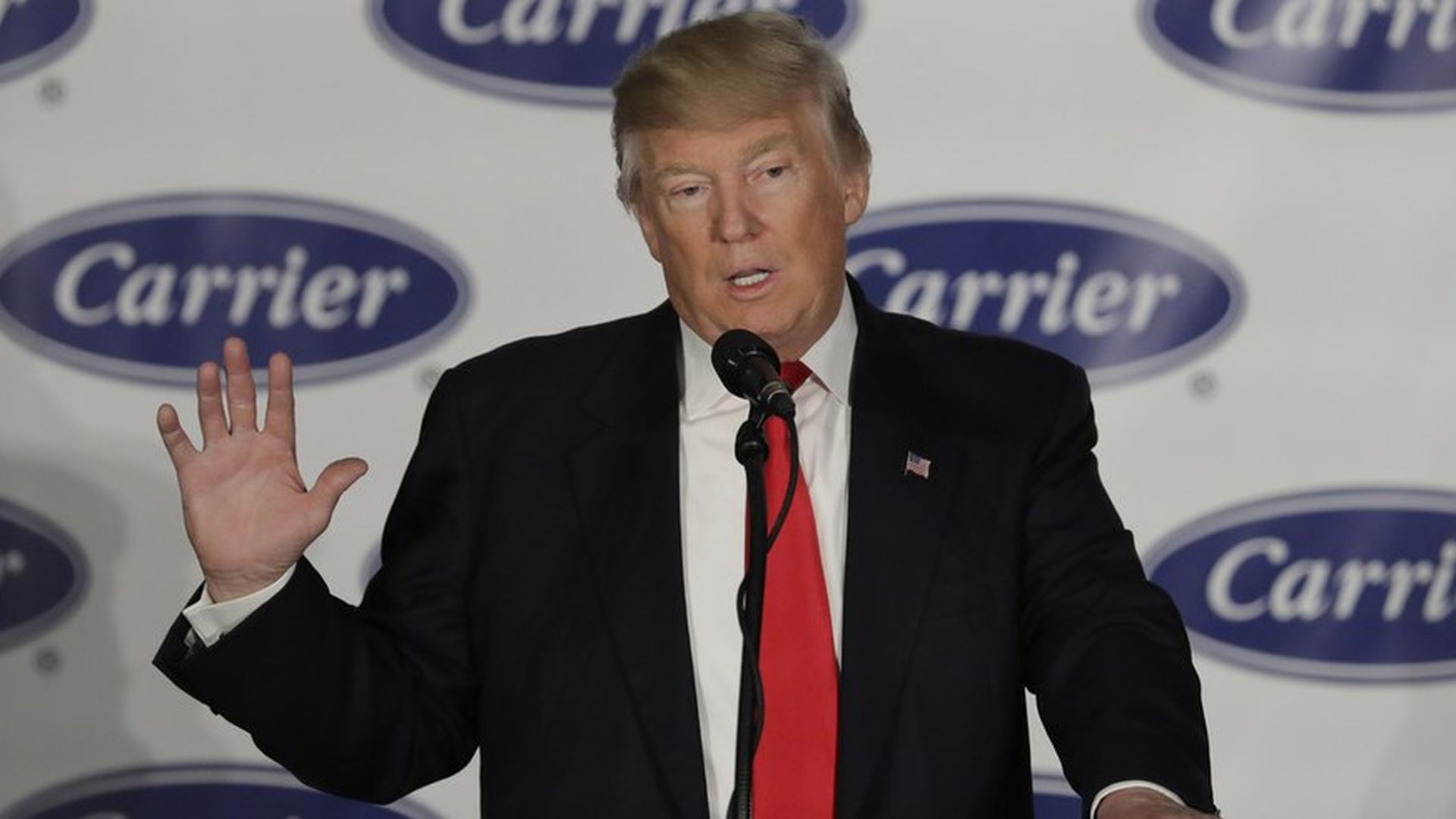 Donald Trump brokered a deal to keep roughly 1,000 jobs at a facility in Indiana from moving to Mexico. But it failed to live up to the hype while other firms have quietly continued to outsource — a trend that drained the state of 5,000 manufacturing jobs since February. For example, reports on former workers of Manitowoc Beverage Systems show many have been unable to find gigs as good as the ones they lost after the firm shipped 84 jobs to Mexico.
Why it matters: Trump outperformed in the rust belt due to his anti-establishment, anti-free-trade message. But Hoosiers, like Cindy Doty, who was recently laid off by Manitowoc, don't see much change. "I just think there're suits at the very top of the company that are just looking out for how much they can make," she told the News and Tribune. "And they don't care about the people they affect."
Go deeper