In vulgar interview, Scaramucci calls Reince "paranoid schizophrenic"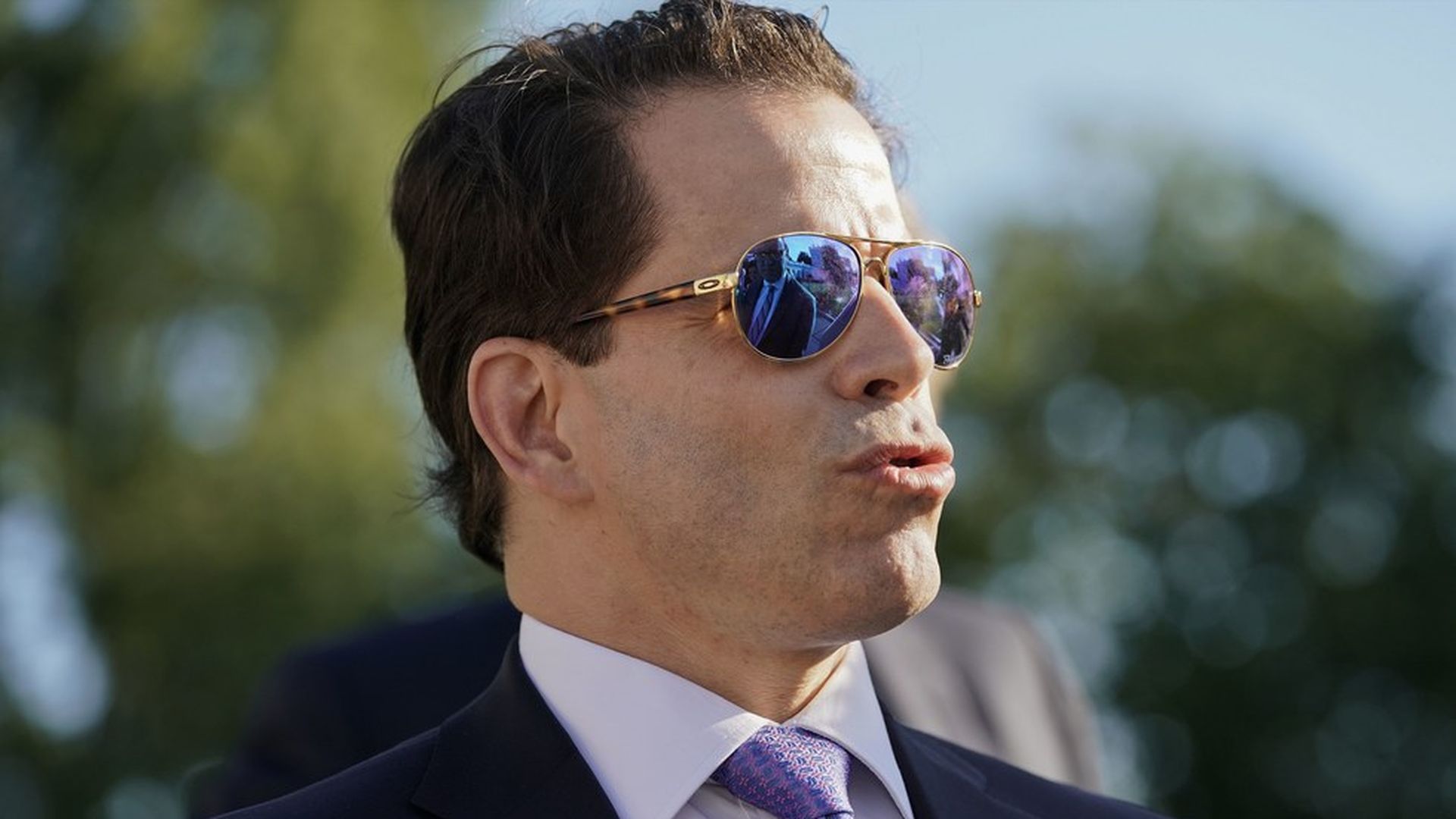 The New Yorker's Ryan Lizza just posted an account of a conversation that he had last night with White House Communications Director Anthony Scaramucci, wherein Mooch tried to convince Lizza to reveal the source who told him about Sean Hannity and Bill Shine dining at the White House.
Scaramucci apparently believed it to be President Trump's Chief of Staff Reince Priebus, whom he attacked (along with Axios) in a series of tweets last night just after his discussion with Lizza.
On Reince: "I fired one guy the other day. I have three to four people I'll fire tomorrow. I'll get to the person who leaked that to you. Reince Priebus — if you want to leak something — he'll be asked to resign very shortly… Reince is a fucking paranoid schizophrenic, a paranoiac."
More from Scaramucci:
Pleading for the source: "You're an American citizen, this is a major catastrophe for the American country. So I'm asking you as an American patriot to give me a sense of who leaked it."
His financial disclosures: "[The swamp is] trying to resist me, but it's not going to work. I've done nothing wrong on my financial disclosures, so they're going to have to go fuck themselves."
On Steve Bannon: "I'm not Steve Bannon, I'm not trying to suck my own cock. I'm not trying to build my own brand off the fucking strength of the President. I'm here to serve the country."
A promise: "Okay, the Mooch showed up a week ago. This is going to get cleaned up very shortly, okay?"
His parting words, just before his tweets: "Yeah, let me go, though, because I've gotta start tweeting some shit to make this guy crazy."
Update, Scaramucci tweets: "I sometimes use colorful language. I will refrain in this arena but not give up the passionate fight for @realDonaldTrump's agenda."
Go deeper