Immelt says GE will thrive, use of jets was "terrible"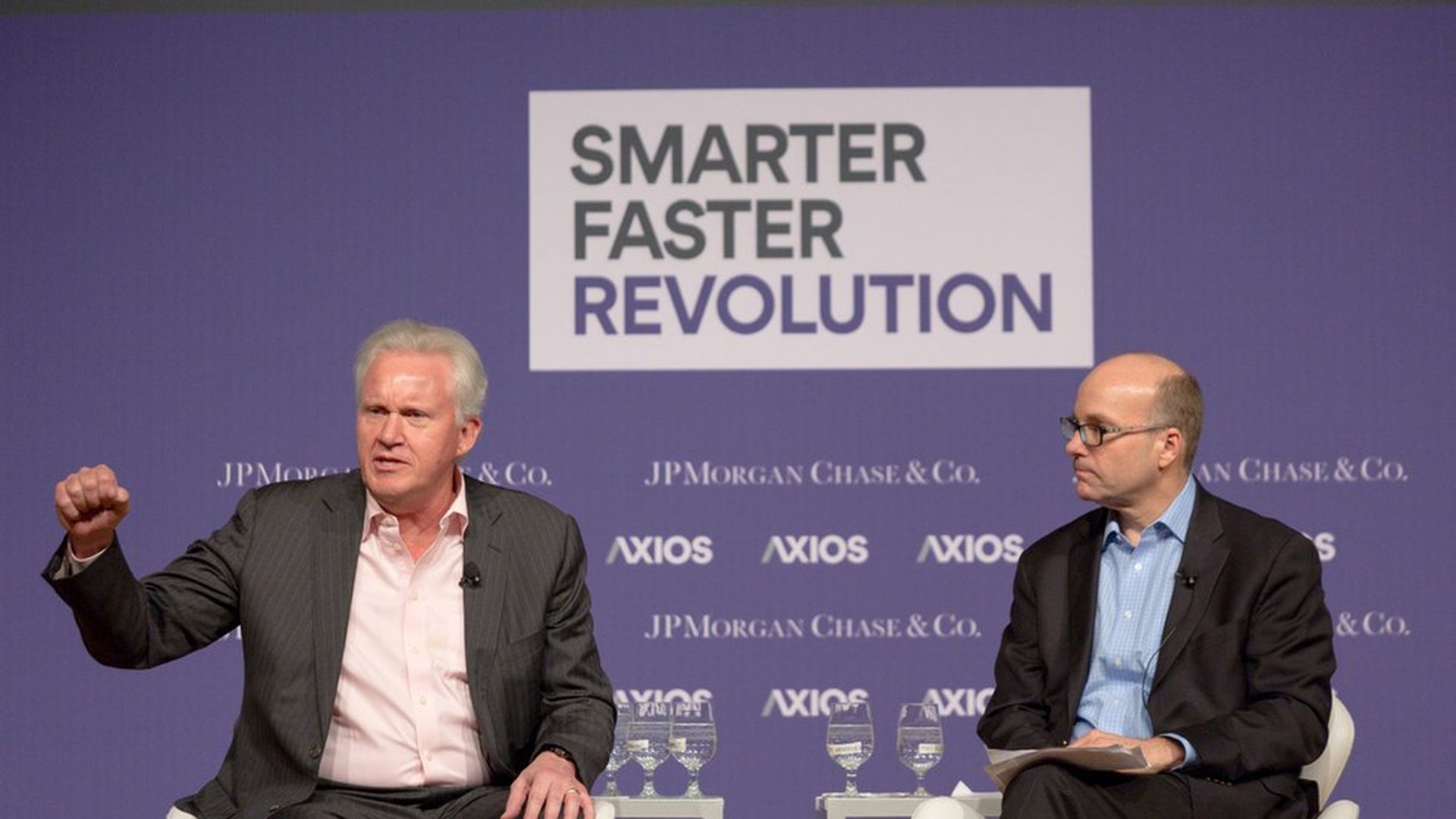 General Electric is in "tough" markets like oil and gas, and power but will be successful, former GE CEO Jeffrey Immelt said. "I'm fully confident that this company is going to thrive in the future," Immelt said at an Axios "Smarter Faster Revolution" event at the University of North Carolina. "It's 125 years old. We go through cycles."
Why this matters: GE's CEO John Flannery said earlier this month the company is cutting its dividend and he wants to "reinvent" GE to make it "simpler and easier to operate." Shares are down more than 22% in just the last month.
Immelt said use of an empty "backup" jet for his GE travel was a "terrible" idea and not something he approved. "It's a practice that, in retrospect, I wish we hadn't done."
Go Deeper: The WSJ story on GE cost cuts that first reported on the use of multiple jets.
Go deeper