If they really want to stabilize the ACA markets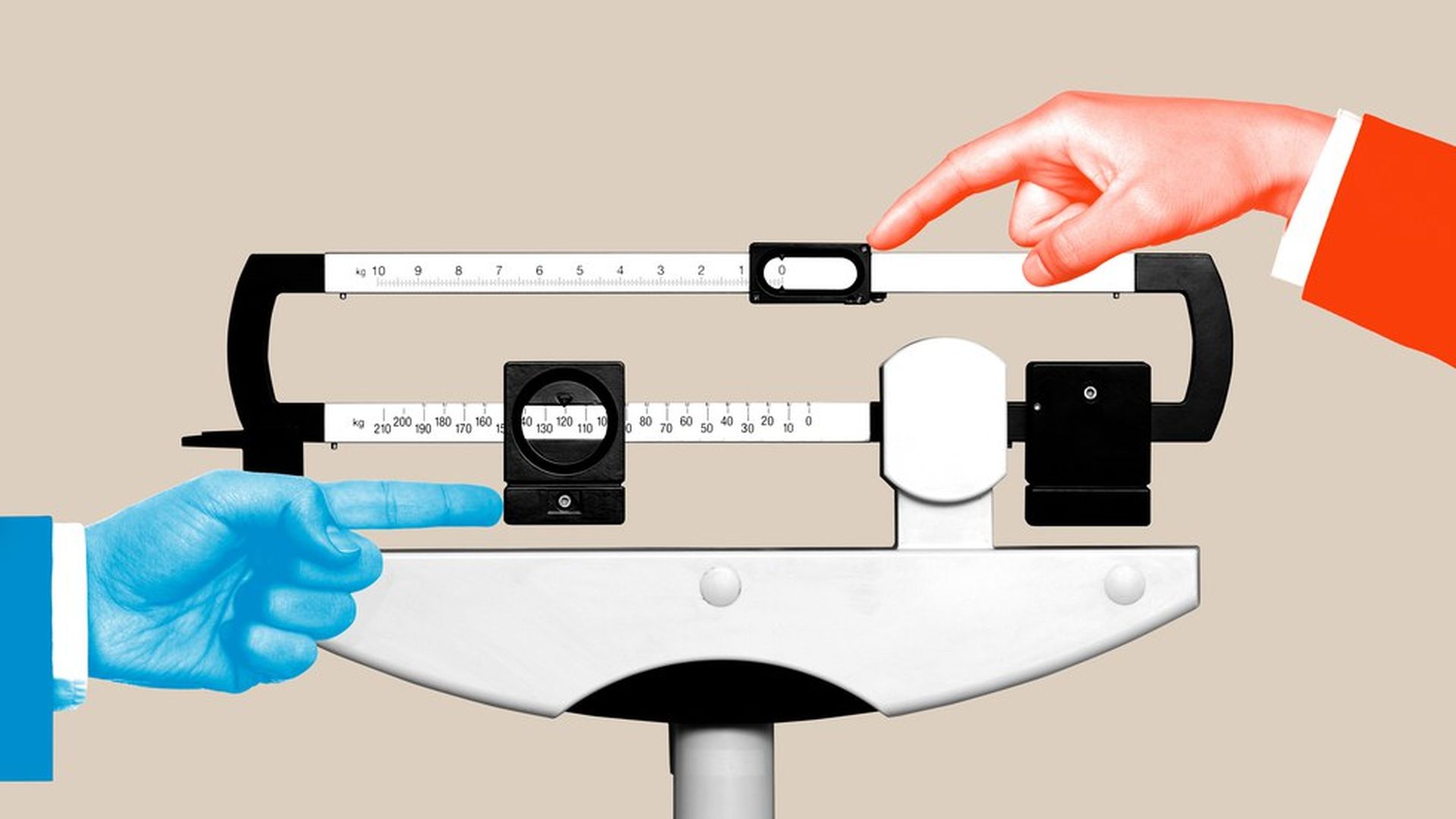 In a politics-free world, it wouldn't be that hard to help the struggling Affordable Care Act markets. Health care experts on the left and right pretty much agree on the policies it would take. It's a lot harder to get the right political mix to satisfy Republicans and Democrats.
Hard enough that even though Sens. Lamar Alexander and Patty Murray say they're going to work on a package in September to stabilize the markets, as the next step after the repeal debate, don't assume that they can get the easy stuff across the finish line.
The basics: Here's what conservative and liberal health care experts say it would take to prevent more rate hikes and more insurer withdrawals:
Funding for the cost-sharing reduction subsidies for low-income people
Reinsurance money for states to help insurers with a lot of expensive patients
That's the main list. Sen. Tim Kaine, the former Democratic vice presidential candidate, tells me he wants the package to include some version of his bill to create a permanent reinsurance program (no cost estimate yet). But he also says consistent funding of the CSRs and a simple pledge from Trump — "don't blow up the [individual] mandate" — would do the trick.
"If you could do those three things ... you would really stabilize the system," Kaine said. (More of our interview in today's Vitals.)
There are other practical steps that would help, like giving states more latitude in their risk adjustment programs for insurers and addressing the needs of counties with no insurance options, according to Lanhee Chen, Mitt Romney's former policy director and a member of the Axios board of experts. (Chen and Tevi Troy also outline a broader agenda of next steps for Republicans in The Washington Post.)
The problem: Politically, it would take more than that — because Republicans need to get something out of it too. Democrats would be happy with just stable markets, but Republicans need to show that they've changed the ACA in a substantive way.
So here's what Alexander, the chairman of the Senate HELP Committee, wants to include in the package, per Caitlin Owens:
Funding for the cost-sharing subsidies
Reinsurance
Expanded state waivers — which might include relaxing the ACA's essential health benefits
Letting everyone buy catastrophic plans, not just people under age 30
But wait, you say — didn't Congress just have the fight over essential health benefits? Yes, it did, and that's not going to go over well with Democrats. But Alexander is just acknowledging a reality of Republican politics: They're going to want something that might reduce premiums.
And that's before the likely attempts to add other things. Conservative Republicans in the House and Senate are almost sure to ask why it doesn't do more to deregulate health insurance. And health insurers could push the senators to add a repeal of the tax on health insurers — because they say that would really bring down premiums.
Plus, conservative groups like Heritage Action are already promising to do everything they can to block what they view as a "bailout" of the ACA.
See you in September!
Go deeper