If a top Trump aide leaves, it could 'start a run on the bank'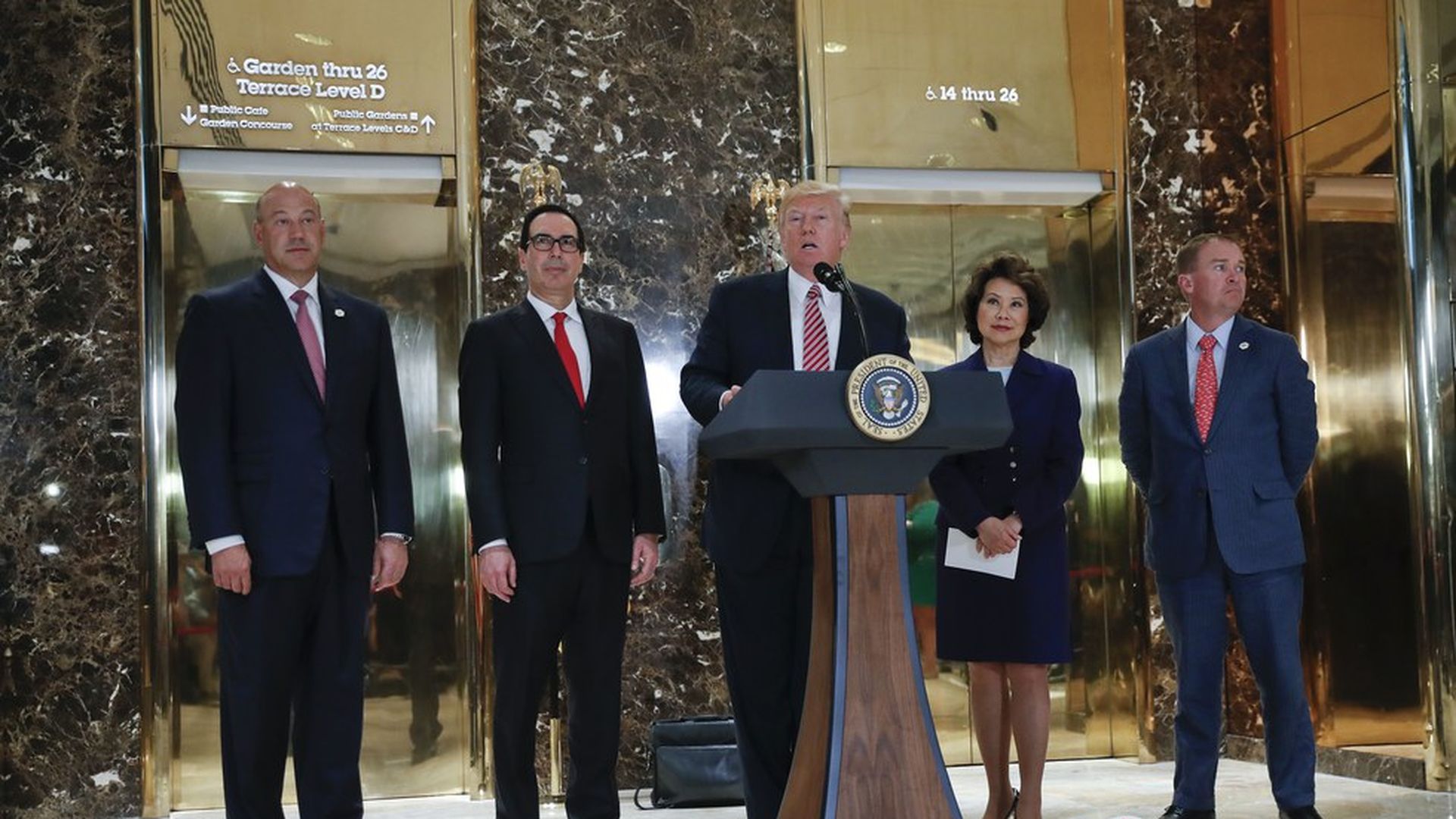 White House aides say Trump lashed out because he felt that the barrage of media criticism for his Saturday remarks was unfair and wrong — that he was fighting back, campaign style.
A veteran of several Republican White Houses told us: "His imprecise and inarticulate speech worked in the campaign. It isn't working as president. It didn't matter until today. Now, it really matters."
Top Republicans, including West Wing sources, tell us Trump can expect to pay a huge price for his self-indulgence, which came at at an event that was supposed to promote his infrastructure plan:
It was a tipping point for repulsed establishment Republicans, with Speaker Ryan, Sen. Marco Rubio (R-Fla.) and many others tweeting their dismay. GOP members and senators used Twitter last night to create real distance from the president.
It puts Trump's tortured staff in a bigger jam: How do they look their African American friends in the eye, and rationalize their support of Trump?
We're told close aides aren't shocked, but mainly dispirited.
Economic adviser Gary Cohn, the longtime #2 at Goldman Sachs, was standing next to Trump in anticipation of questions about infrastructure legislation. We're told Cohn was somewhere between appalled and furious.
A West Wing confidant tells us: "The danger for Trump now is that one senior resignation will start a run on the bank" — as soon as one top staffer quits, several others could follow.
White House Chief of Staff John Kelly, exhausted and dismayed, was shown in iconic TV shots with his head hanging during Trump's blast. He's building a more rigorous system for the staff, but it's not taking with the president.
Trump's legislative agenda will suffer: He doesn't have a single real friend in the Senate — 0 for 100. His lack of moral authority, and low approval ratings, will make everything harder.
Go deeper