ICE opens "VOICE" office to support crime victims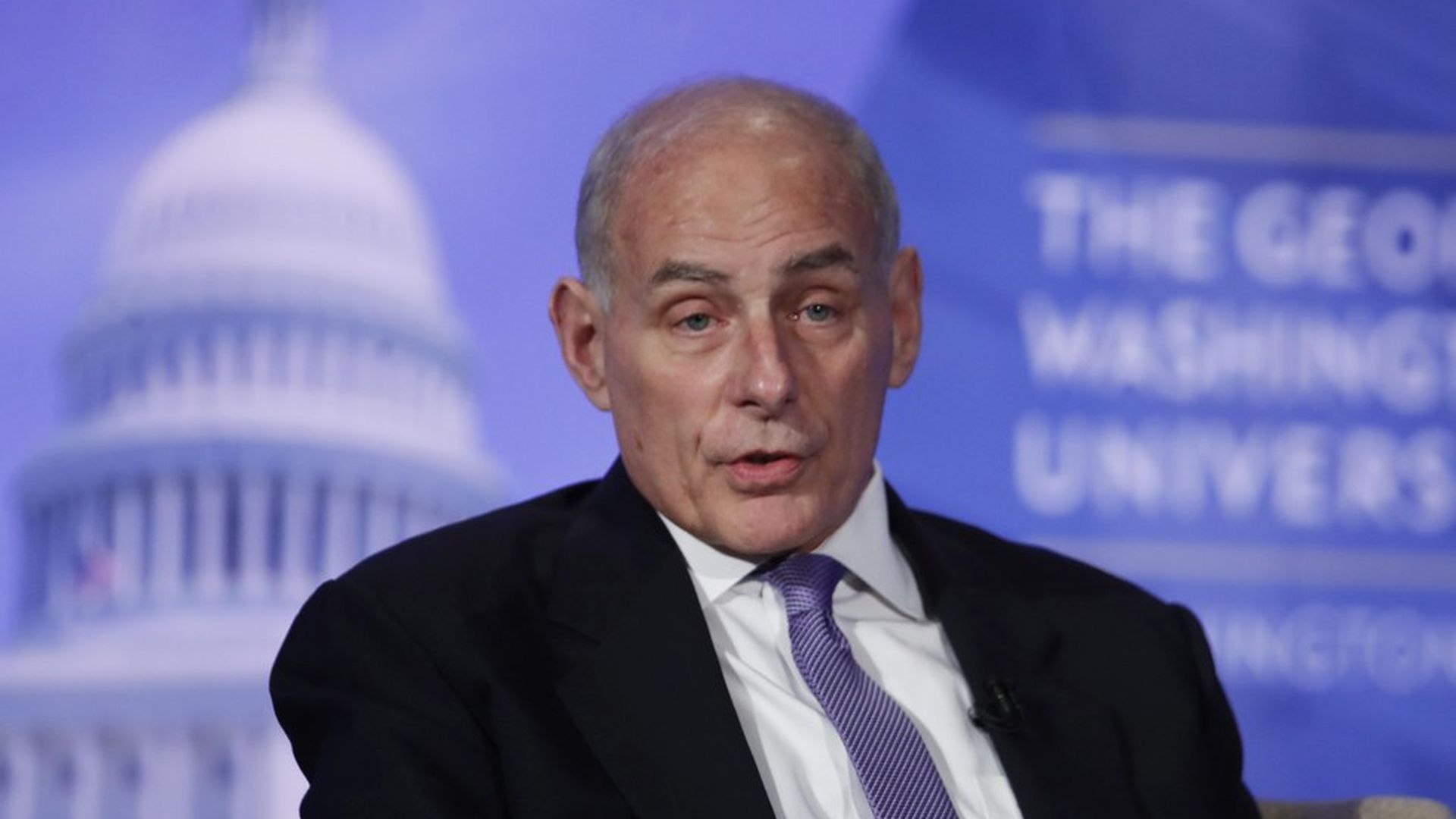 Homeland Security Secretary John Kelly addressed victims of illegal immigration crime at the opening of the Victims of Immigration Crime Engagement Office (VOICE) Wednesday. The office was initially announced in an executive order from Trump from Jan. 25.
The goal of VOICE is to help people navigate an overcomplicated system after their family members have been subjected to crime committed by illegal immigrants. "We can never fully heal these families, but we can give them a voice," Kelly said. The office will provide quarterly reports on "the effects of victimization by criminal aliens" in the U.S.
How it will work: Immigration and Customs Enforcement will support victims and their families in the aftermath of crimes by directing them to resources — like tracking the immigration custody status of the immigrant in question who committed a crime, or contacting an officer who can explain the immigration enforcement and removal process. As Kelly put it: "All they have to do is dial 1-855-48-VOICE That's 1-855-48-VOICE."
Go deeper