IBM's Watson gets no love on Wall Street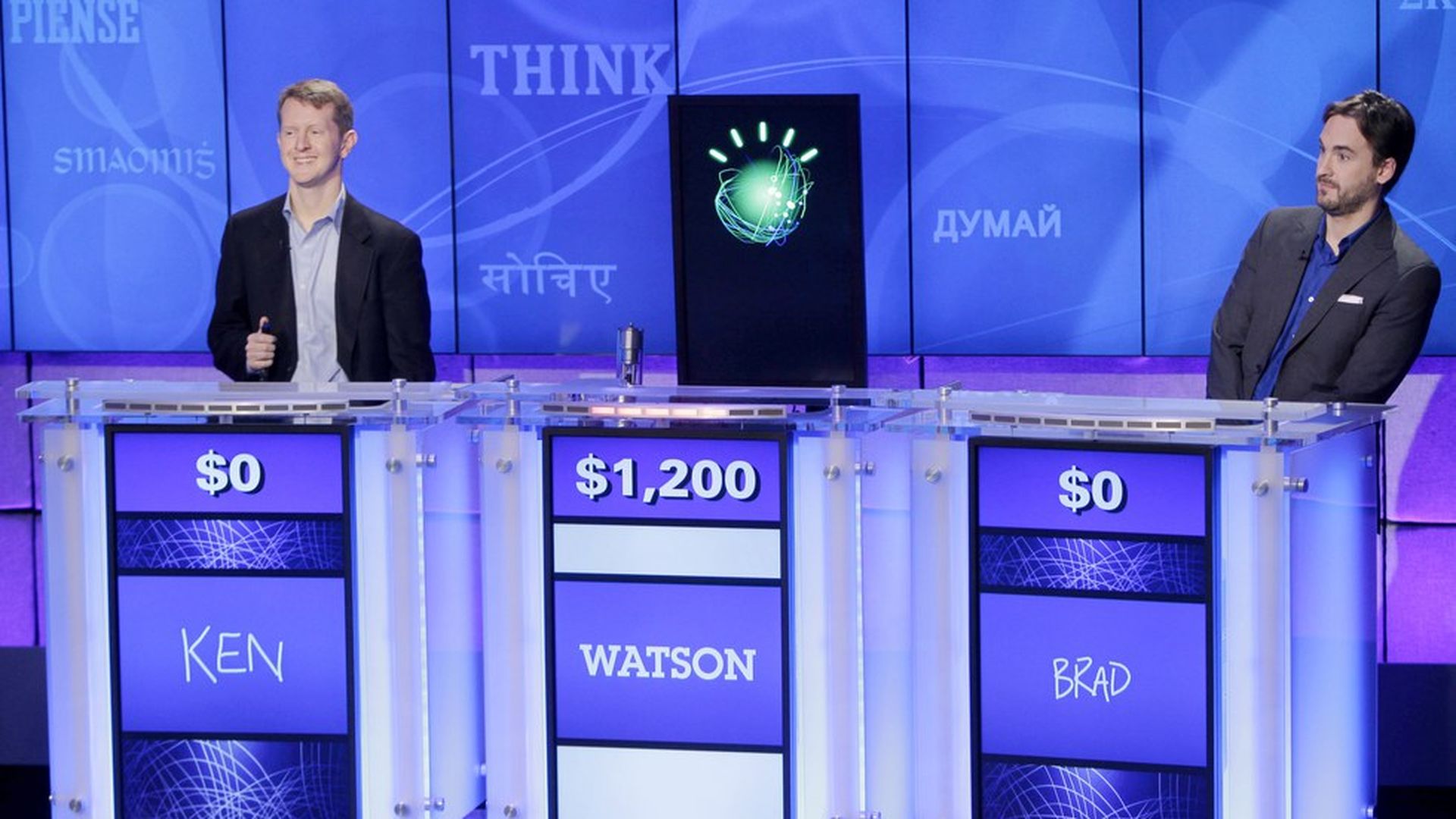 A debate rages in the tech community over whether IBM's Watson computing system is all hype, or the source of real and potential advances in the science of artificial intelligence. Venture Capitalist Chamath Palihapitiya, for instance, has called Watson a "joke" that is the product of IBM's PR operations rather than serious AI science.
MIT's Tech Review, however, recently argued Watson "will be a leader in applying AI to health care's woes," and that if it hasn't achieved hoped-for breakthroughs yet, it's only because "it needs certain types of data to be 'trained,'" and that this data has been difficult to access—a problem that all AI-intensive firms face, not just IBM.
Wall Street is skeptical: Just 5 analysts of 21 tracked by Money.net have a buy rating on IBM stock, while Jefferies analyst James Kisner cut his price target for the company again Tuesday, from $135 to $125, based on his skepticism of Watson. The stock was trading at $153.81 as of publication.
Kisner writes in a note to clients that "While IBM offers one of the more mature cognitive computing platforms today," it is complicated and expensive for enterprises to implement because Watson "has exacting standards when it comes to data enterprises can feed it." Kisner also notes:
IBM has been focused on promoting Watson to the investment community, but refuses to break out financial information like revenue derived from the program.
"IBM appears outgunned in the talent war" for AI experts, beaten out by rivals like Amazon.
Even in the rosiest estimates for revenue driven by Watson, Kisner estimates that massive investment in the project would barely recoup the cost of that capital.
Wherever you fall in the debate over whether Watson represents the state-of-the-art in artificial intelligence, many of Wall Street's top analysts say the profits and losses that result from the project will be disappointing.
Go deeper