How Virginia's gubernatorial vote could resonate nationwide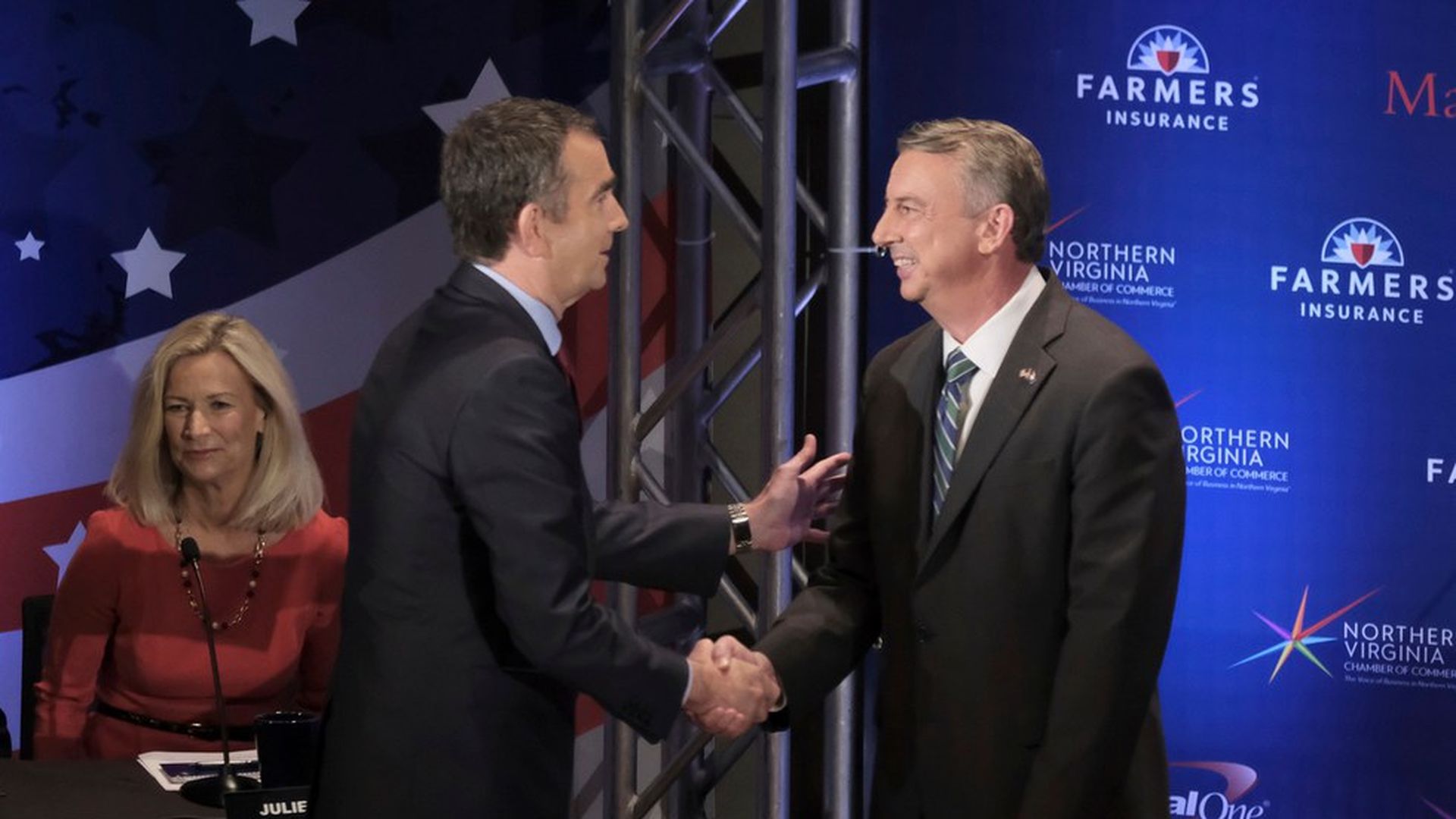 The N.Y. Times' Jonathan Martin, a Virginia resident and expert on Old Dominion politics, has your talking points for tomorrow's gubernatorial election:
"Should [Republican Ed] Gillespie win or narrowly fall short, he will have handed 2018 candidates in competitive races a playbook for Trump-era campaigns: deploy the president's politics but avoid Mr. Trump himself."
"What ultimately may save [Democrat Ralph] Northam ... Virginia Democrats, especially in the Washington suburbs, view this election as an exercise in cathartic revenge against Mr. Trump."
The state of play: Per the Real Clear Politics polling average, Northam by 2.
Go deeper