How Trump can help avoid war with North Korea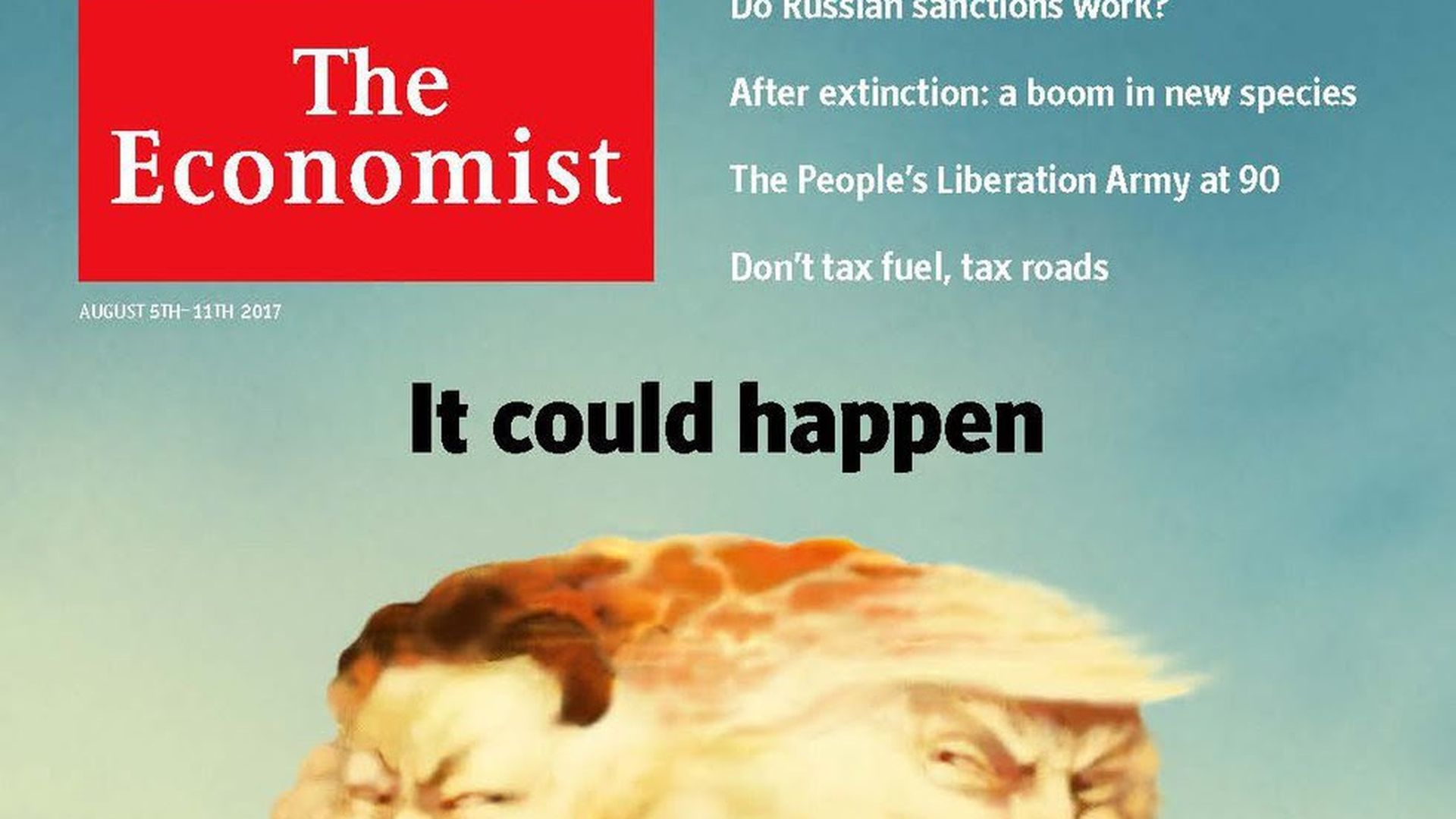 The Economist cover story, "How to avoid nuclear war with North Korea. There are no good options to curb Kim Jong Un. But blundering into war would be the worst":
If military action is reckless and diplomacy insufficient, the only remaining option is to deter and contain Mr Kim. Mr Trump should make clear — in a scripted speech, not a tweet or via his secretary of state — that America is not about to start a war, nuclear or conventional. However, he should reaffirm that a nuclear attack by North Korea on America or one of its allies will immediately be matched. Mr Kim cares about his own skin. He enjoys the life of a dissolute deity, living in a palace and with the power to kill or bed any of his subjects. If he were to unleash a nuclear weapon, he would lose his luxuries and his life. So would his cronies. That means they can be deterred.
Go deeper