How the Mooch hire set off a White House domino effect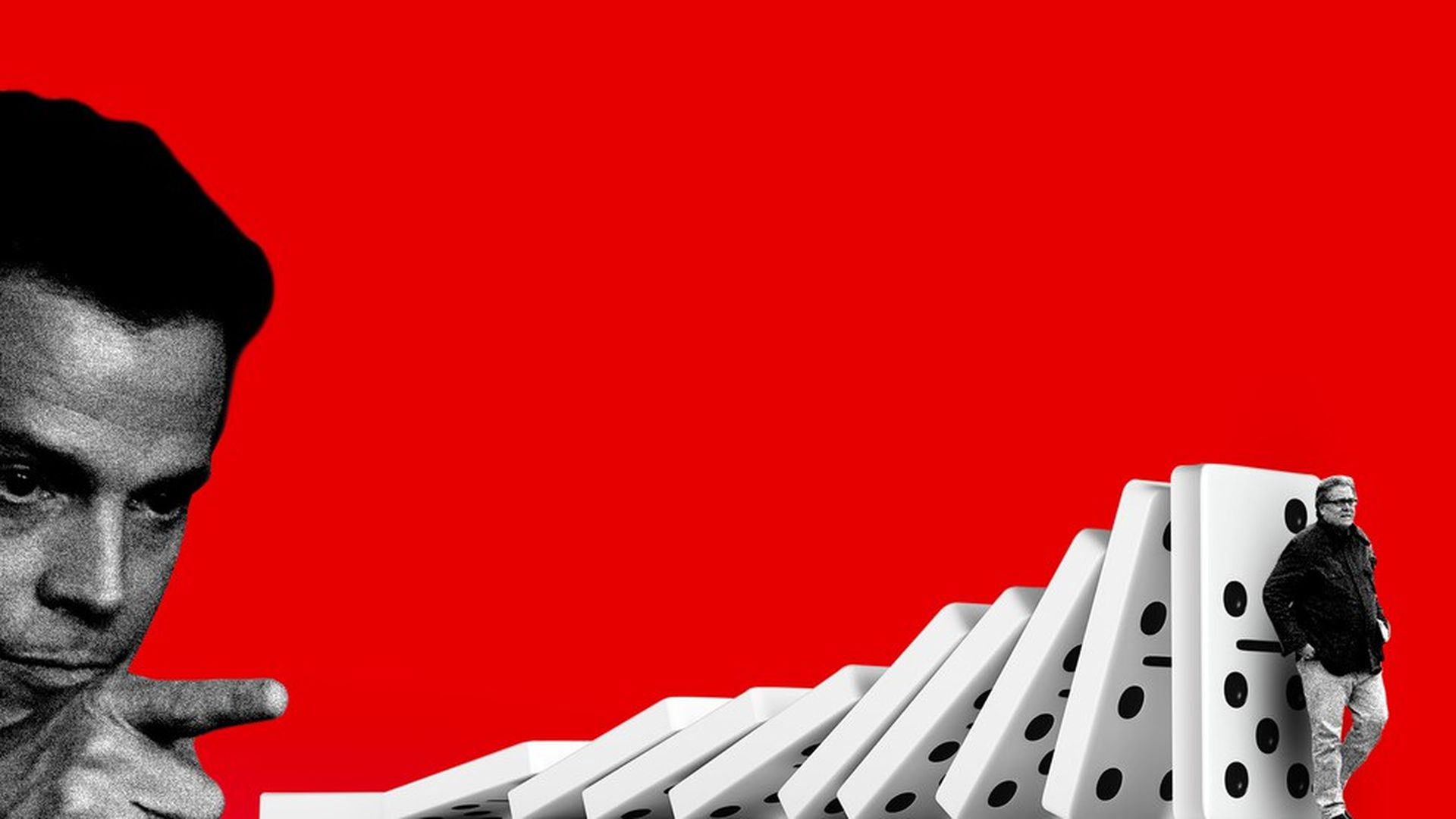 The hire of Anthony Scaramucci set off a chain of events that changed the makeup of the White House staff. Lingering tensions, factions and alliances had already laid much of the groundwork, but Scaramucci's entrance served as the catalyst.
As Axios' Jonathan Swan put it: "Jared and Ivanka brought Mooch in to get rid of [Reince Priebus] and [Steve Bannon]. He did it in a gorier and more chaotic way than anyone expected. He took out Reince and his extreme disruption appears to have catalyzed the reordering of the West Wing and increased urgency to getting rid of disruptive forces internally."
The events:
July 21: Anthony Scaramucci hired as White House communications director.
July 21: Sean Spicer, who had objected to Mooch's hiring, resigns as press secretary. Sarah Sanders is named as replacement.
July 25: After Scaramucci vowed to rid the White House of leakers, assistant press secretary Michael Short is forced out.
July 26: In a profanity-laced interview with the New Yorker's Ryan Lizza, Scaramucci rips chief of staff Reince Priebus as a paranoid leaker.
July 28: Trump announces in a Friday late-afternoon tweet that Priebus is out as chief of staff. Priebus and Bannon both worked to prevent Scaramucci's hire.
July 28: Former DHS Secretary Gen. John Kelly named new chief of staff.
July 31: John Kelly's first day as chief of staff. Kelly is intent on ushering in a culture of discipline and organization, leaving freelancers like Scaramucci and Bannon at risk.
July 31: Scaramucci pushed out.
August 12: Axios' Jonathan Swan reports that Trump believes Bannon is behind damaging leaks, putting his job in jeopardy.
August 16: Hope Hicks assumes communications director duties.
August 18: Steve Bannon out as chief strategist.
Lasting effects:
A new chief of staff bent on bringing discipline and order to the White House
The exit of the architect of Trump's nationalist, "America First" strategy
A new press secretary and a (temporary, at least) return of on-camera press briefings
The departure of both the RNC presence (Priebus, Spicer, Michael Short) and the central nationalist presence from the White House
Go deeper