How the media trolled Trump into tweeting about calling his "own shots"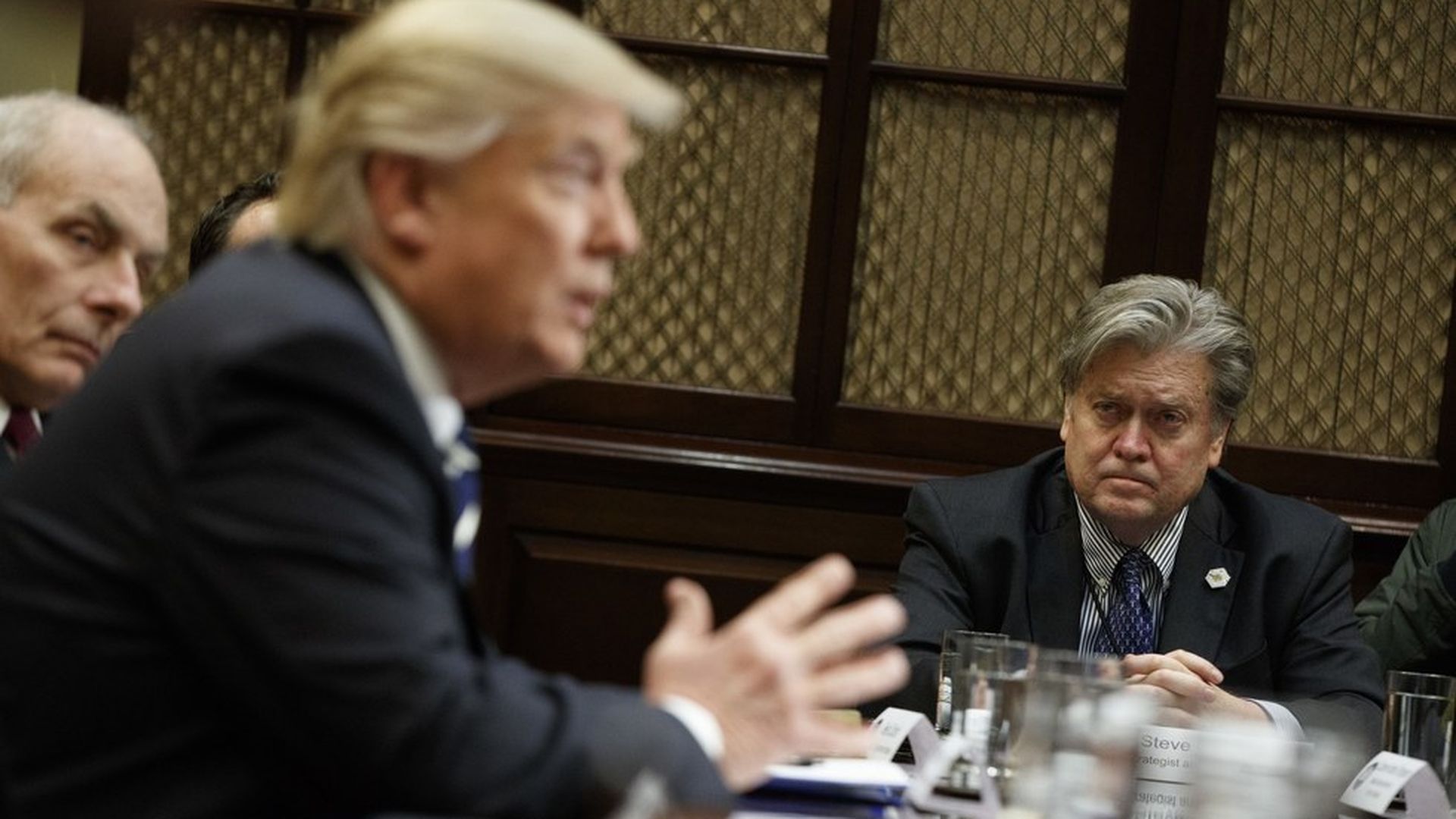 There's been a great deal of reporting on Steve Bannon's power in the Trump White House. Interestingly, Trump took to Twitter this morning to remind the world that he calls his "own shots."
It started late last week with the New York Times published an editorial titled, "President Bannon?"
Then there was Time's magazine cover:
TIME's new cover: How Steve Bannon became the second most powerful man in the world https://t.co/EJpO6Qqg9K pic.twitter.com/BdpY4Hw9Xb — TIME (@TIME) February 2, 2017
And SNL's skit depicting a skeleton Bannon as the real President, while Trump works for him:
Just this morning, Morning Joe had a segment on Bannon. They referenced the NYT's story, SNL and Time Magazine, ending with Joe Scarborough saying, "I don't know, maybe Bannon is calling all the shots."
Just one hour after the Morning Joe segment, Trump tweeted:
Go deeper