How the Iran deal might impact North Korea talks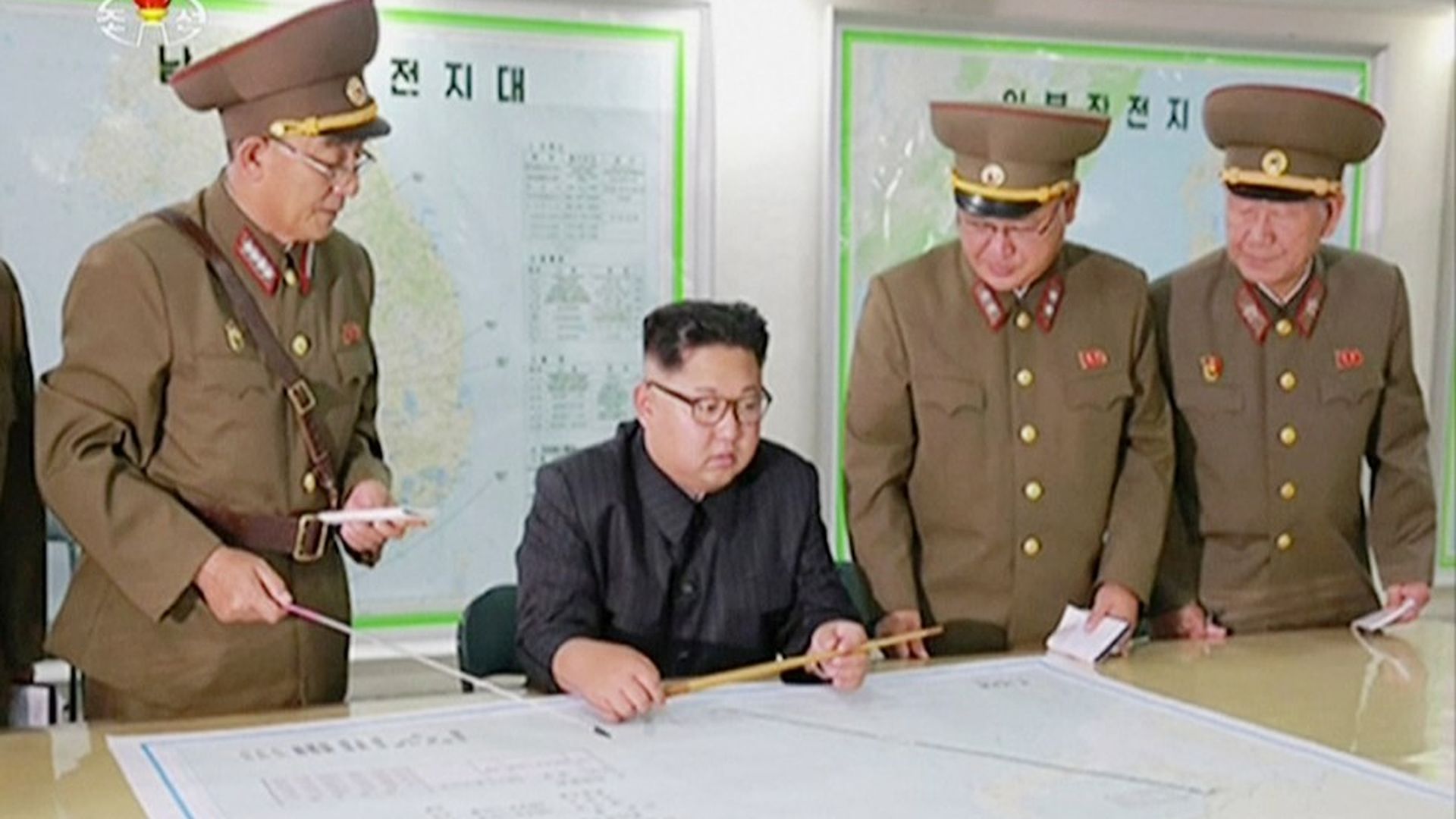 Trump's decision not to re-certify the Iran deal "sends an unmistakable signal to North Korea," Senator Tim Kaine said this week, which is that the "U.S. will back out of a nuclear deal even when it's being complied with." This, he says, drives "the chances of a diplomatic resolution in North Korea down to zero."
Why it matters: The potential for productive talks between the U.S. and North Korea is tenuous, even as tensions and militaristic threats ramp up.
North Korea isn't just taking a cue from U.S. behavior with Iran. The regime is likely also considering...
What happened in the 90s after the North and the U.S. came to an agreement that ultimately collapsed.
Libya, and the demise of Muammar Gaddhafi 8 years after he agreed to end the country's WMD program.
Where things stand:
Secretary Tillerson said last month that the U.S. has "three channels" of communication open to North Korea, but his spokesperson, Heather Nauert, was quick to clarify that "North Korean officials have shown no indication that they are interested in or ready for talks regarding denuclearization."
North Korea has said it will never give up its nuclear program, but the U.S. is demanding denuclearization. If the U.S. goes to the negotiating table with that demand on the table, the Pyongyang may never budge, Jim Walsh, who has been to Pyongyang to talk with officials about nuclear issues, tells Axios.
For any negotiations to be successful, Walsh says, it's "going to require that people enter talks without preconditions." His conclusion is that "any agreement — if there is an agreement — would first include a freeze, with the hope that over time the deal would include a rollback" in nuclear ambition.
Although this apparent dilemma comes with one big caveat: The likelihood that North Korea comes to the negotiating table in the first place is low, with or without a breakdown in the Iran deal.
Go deeper