How tech firms are trying to recruit veterans for cybersecurity jobs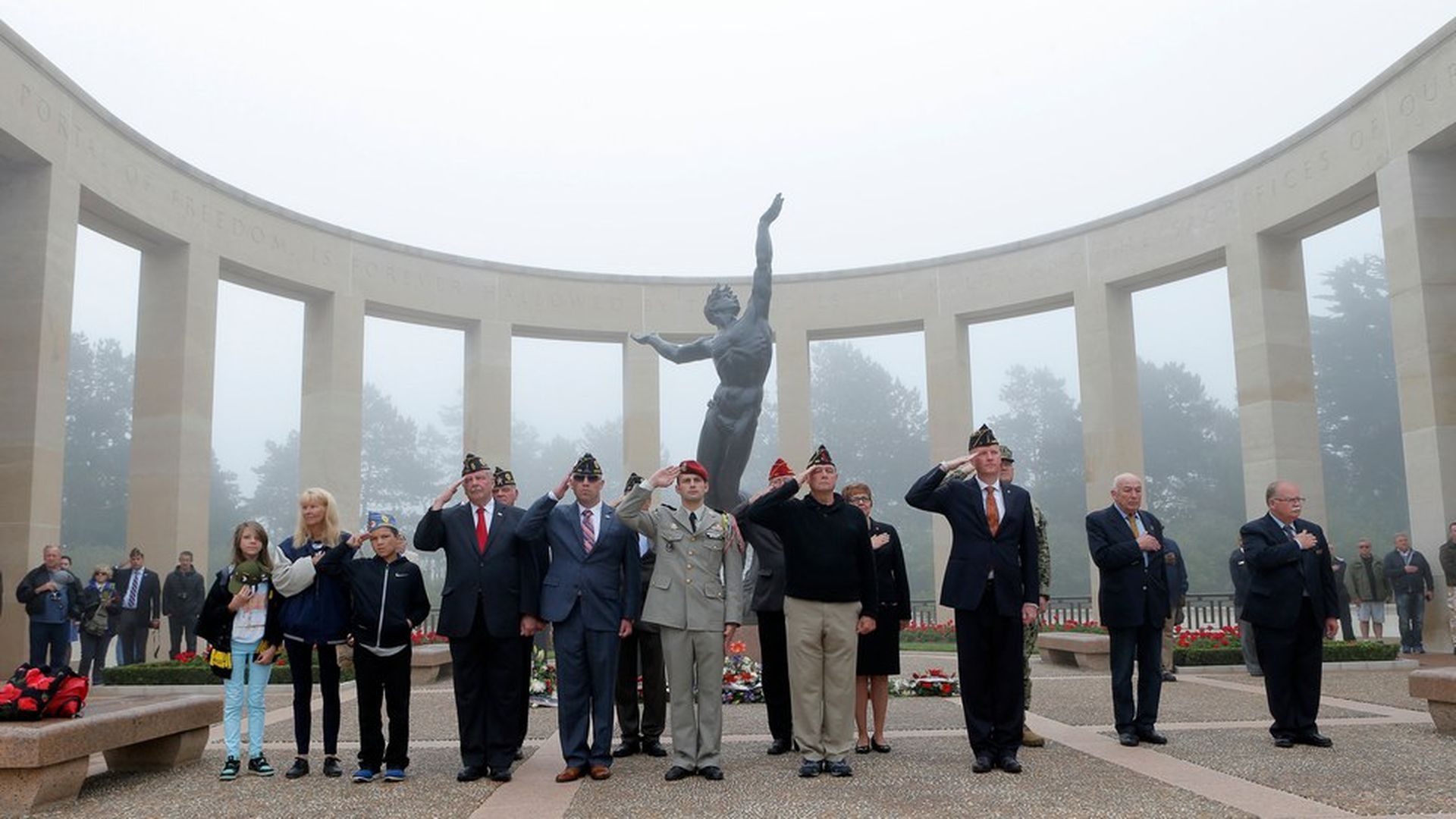 Veteran job seekers are more likely than non-veterans to be underemployed, despite the fact that the majority of employers report that veterans perform "better than" or "much better than" non-veterans, according to a survey released this week by ZipRecruiter and the Call of Duty Endowment. Meanwhile, there's a severe shortage of skilled U.S. workers needed for open technology jobs, particularly in the cybersecurity field.
Bridging the gap: Mark McLaughlin, the CEO of cybersecurity company Palo Alto Networks and a veteran himself, tells Axios his team is developing a skills training program that would connect companies across the country to build an online "university" with courses in cybersecurity skills for veterans. It aims to tackle this "really hard gap," where employers "want to see you win, but they don't know what to do with you," McLaughlin said.
Many veterans have completed years of service for the country, but don't necessarily have the exact technical skills or years of experience for specific job openings, he said.
McLaughlin's cybersecurity training program for veterans aims to leverage what companies around the country are already doing to train vets for a dual purpose: train veterans and get them jobs while meeting companies' existing needs for cybersecurity experts.
The goal: Coordinate and streamline companies' pre-existing efforts to train veterans, setting up a sponsorship program for getting veterans into an online "university" with a "crash course program" in cybersecurity skills. Veterans would then leave the program with certificates and expertise under their belts — as well as a guarantee that they'll be interviewed for jobs.
The good news: Veterans are most attractive to employers when they have specific skills in tech and management, according to LinkedIn's Veterans Insights Report released Friday. The market is shifting "away from those with specific degrees and toward those with specific skills," and tech and management skills are "rising to the top," the report says. This could incentivize veterans and companies alike to partake in training initiatives like McLaughlin's.
The challenge: To succeed, getting veterans into tech-focused job pipelines "can't be demographically concentrated" in certain cities and it "can't be concentrated by gender [or] race," McLaughlin said, emphasizing it has to span zip codes across the nation.
Drumming up support: McLaughlin says he's already spoken with several veterans groups and governors in states with high percentages of veteran residents about connecting with the veteran community and planning logistics for the project. McLaughlin admitted "there's a lot of work to do here but I can feel it building momentum."
Meanwhile, veteran unemployment rates are decreasing, per LinkedIn, and "demand for hiring veterans on LinkedIn continues to increase, rising by 3.8% since this time last year."
Go deeper