How Republicans got over the tax plan's deficit increase estimates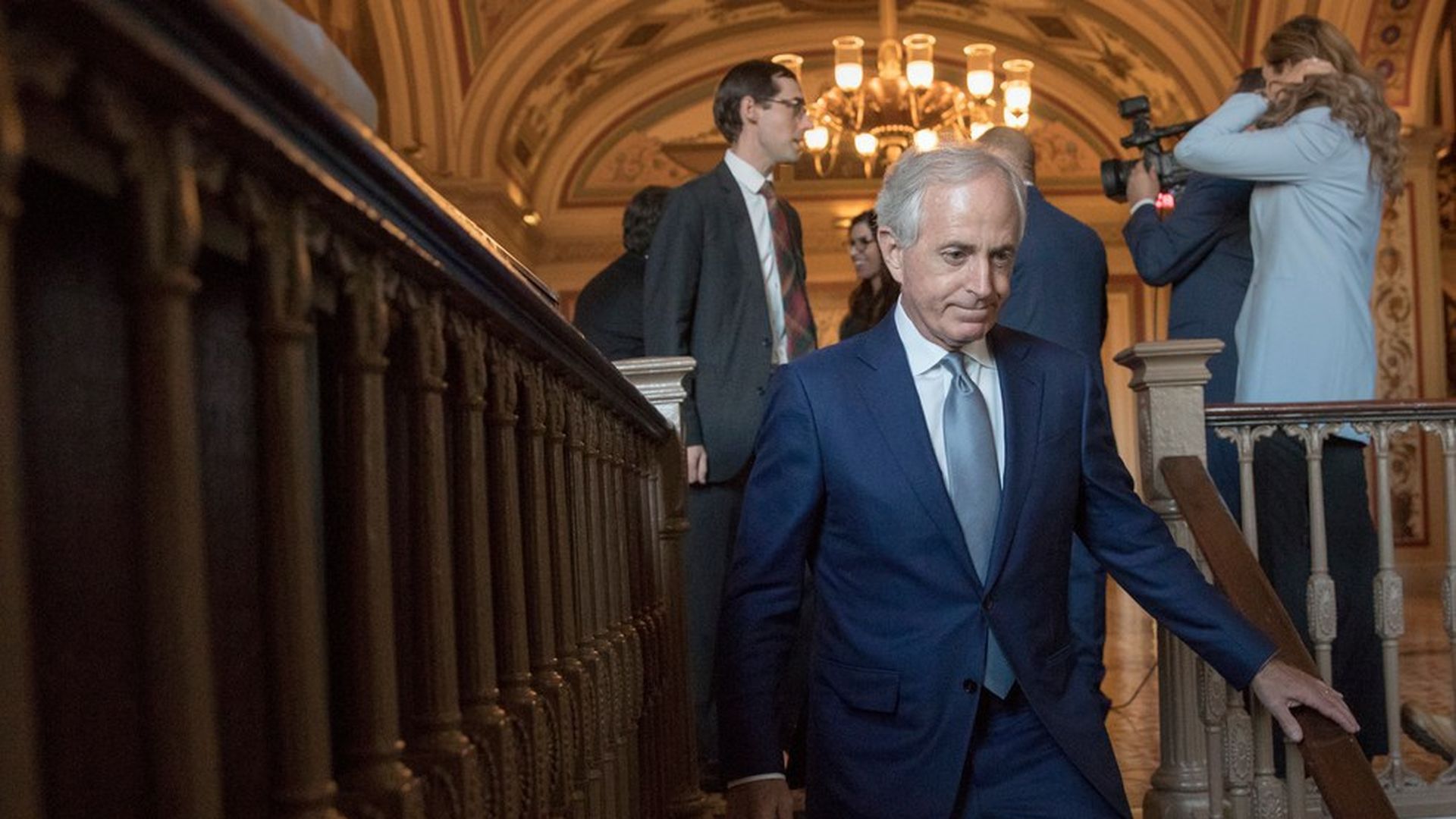 Republicans are still upset over the "unflattering" Congressional Budget Office estimate of their health care plan, which inspired them not to trust either of the major tax analyses that estimated at least $1 trillion would be added to the deficit, per NYT.
Why it matters: One of the most controversial aspects of the GOP tax plan has been how much it would cost. That issue didn't go away when Republicans passed their plan in the Senate last night. And Republicans don't have a plan to create enough revenue to offset the cost of their tax plan.
Various lawmakers (including Republican Sen. Bob Corker who voted against the plan), Goldman Sachs and Janet Yellen, the Federal Reserve Chair, have all separately warned that adding even close to this much to our national deficit would increase it to "unsustainable" levels.
What they're saying, per NYT: "But many of [Corker's] colleagues greeted them with distrust, both because they expected tax cuts to generate more robust economic growth than the forecasters projected and because they felt burned by unflattering analyses of their health care proposals issued this year by the Congressional Budget Office."
By the numbers: Republicans initially estimated the GOP tax plan would increase the U.S. deficit by $1.5 trillion, and a Joint Committee on Taxation estimate calculated it would realistically add $1 trillion. A Congressional Budget Office estimate said it would add $1.4 trillion.
Go deeper: What's next in the GOP's tax reform push.
Go deeper