How Rachel Maddow prepares those epic monologues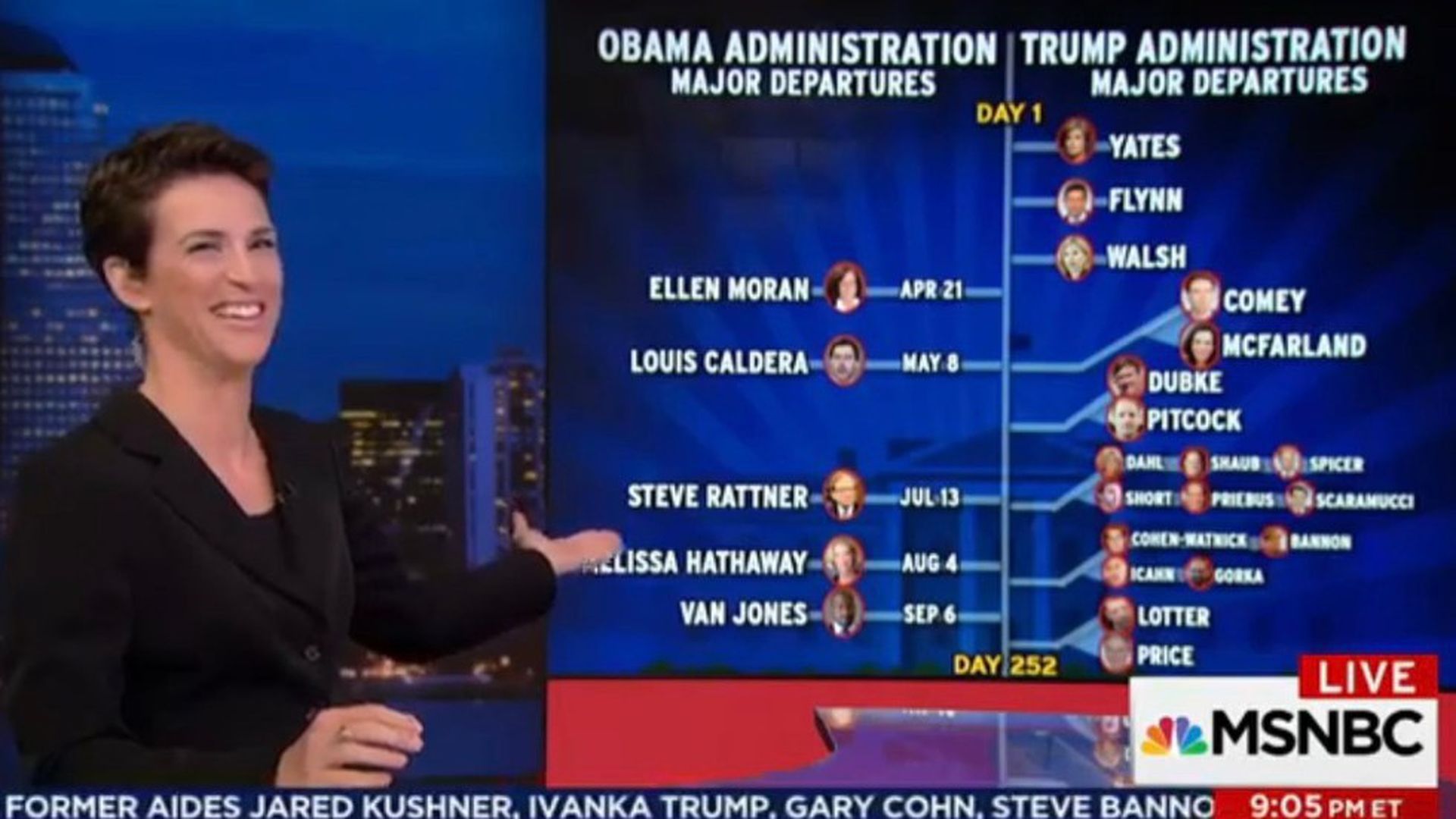 "Profiles: The Storyteller — How Rachel Maddow constructs a narrative," by The New Yorker's legendary Janet Malcolm:
"Maddow's artistry is most conspicuous in her monologues, which can span as long as twenty-four uninterrupted minutes... The hour of the show is the culmination for Maddow of a workday that starts at around 12:30 P.M. .. At two o'clock, she meets with her staff of twenty young men and women in a room equipped with a whiteboard." Then, she reads and reads.
Maddow: "I should start writing at four-thirty. Sometimes I don't start writing until six-thirty. ... It's a bad process. It's impressive in one way, but it's — reckless. It kills my poor staff. ... They need to put in all the visual elements and do the fact-checking and get it into the teleprompter. It's a produced thing and requires everybody to do everything fast."
"I could roll in at eight o'clock and have my producers tell me what to say and book seven people for me to chat with about the news. There are people who have made a very successful living doing that in this work. I just don't want to do it that way. I want to have something to say that people don't already know every single night, every single segment."
Go deeper: Treat yourself to the full read.
Go deeper