How Pod Save America became the left's conservative talk radio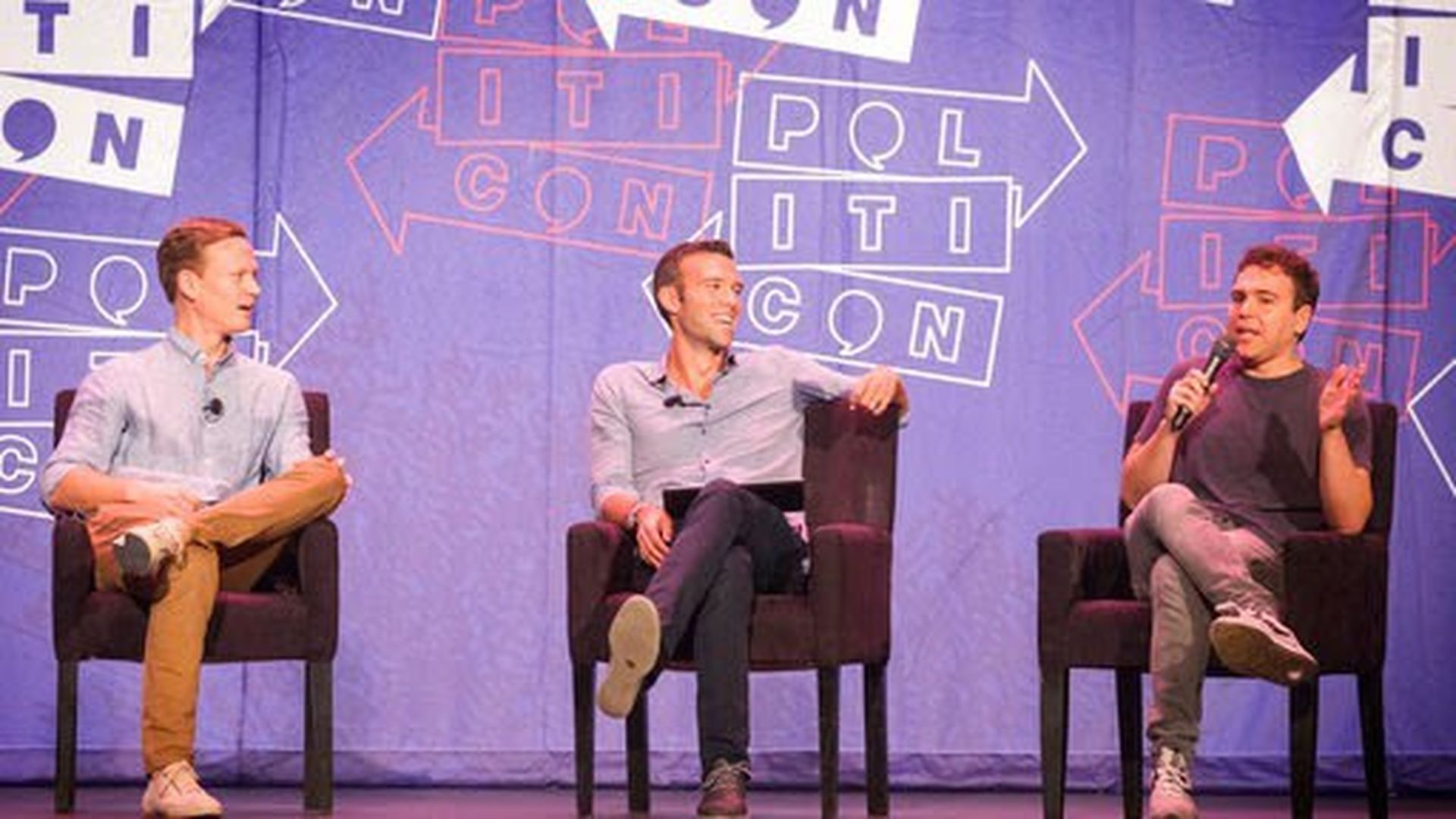 Jason Zengerle has a fun, insightful read for tomorrow's N.Y. Times Magazine, "The Voices in Blue America's Head," that captures the quick business and cultural success of the Pod Save America empire:
Genesis: "During the 2016 campaign, [Jon] Favreau, [Jon] Lovett, [Tommy] Vietor and [Dan] Pfeiffer ... hosted a popular politics podcast for Bill Simmons's sports-and-pop-culture website The Ringer called 'Keepin' It 1600.'"
Revelation: "More than 1,600 political podcasts — most of them anti-Trump — have appeared since the 2016 election, according to RawVoice, a podcast hosting and analytics company. 'Pod Save America,' with nearly 120 million downloads to date, is the undisputed king of the field."
Why it matters: "With a shoestring budget and no organizational backing, its hosts seem to have created something that liberals have spent almost two decades, and hundreds of millions of dollars, futilely searching for: the left's answer to conservative talk radio."
So good: "In a May episode, Senator Amy Klobuchar of Minnesota confessed that it had been her daughter's idea for her to be interviewed: 'I, for some reason, thought it was a video, so I spent a lot of time wearing a hip outfit today, and then I found out it was a podcast.'"
Favreau keeper quote: "This is Lovett's dog, Pundit — the thing that we hate and the thing that we've become."
Go deeper