How Molina Healthcare views Obamacare now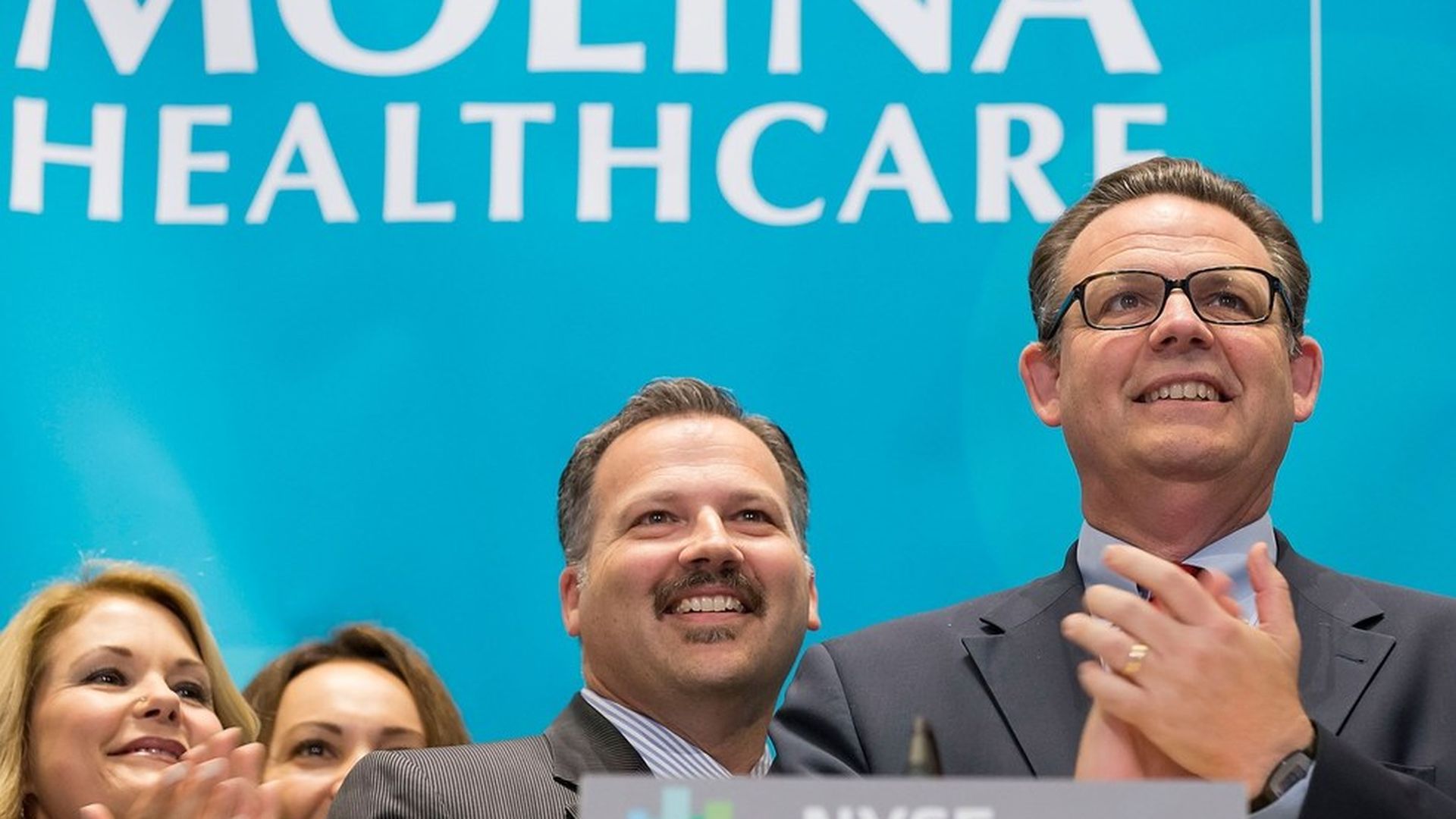 Molina Healthcare CEO J. Mario Molina isn't fazed by President Trump's Obamacare executive order. But he's also not entirely confident about what will happen with the law and its insurance marketplaces — and he won't commit to staying in the marketplaces in 2018.
In an interview, Molina said the executive order is "symbolic" and doesn't change the plans for his company, an insurer that mostly covers Medicaid members but also has more than a half million Obamacare customers. Yet when asked if Molina Healthcare would keep offering Obamacare plans in 2018, he said: "There are just too many unknowns at this point to give a definitive answer."
Why this matters: Insurance companies need to submit their 2018 Obamacare plans and rates in the next few months. Molina is a significant and profitable player in the marketplaces, and its hesitancy indicates insurers will wait as long as they can before they decide to stay in or leave. That's not exactly a recipe for a stable market.
On Obamacare: Trump cannot unilaterally eliminate Obamacare's insurance mandate and coverage penalties. They are embedded within the law and require an act of Congress. Instead, Molina is more concerned what Congress will offer up as a full-scale replacement.
"Congress is the one that will be driving this health care agenda," he said. A replacement bill by Republican Sens. Bill Cassidy and Susan Collins is gaining attention from health policy experts.
On Medicaid: Molina covers more than 3 million people on Medicaid. Republicans love the idea of block granting the program, either through big lump sums or limits on funding for each recipient. Molina said the issue has "gotten reduced to sound bites" and will be "influenced heavily by what the governors want."
Go deeper