How Mark Zuckerberg is giving away his billions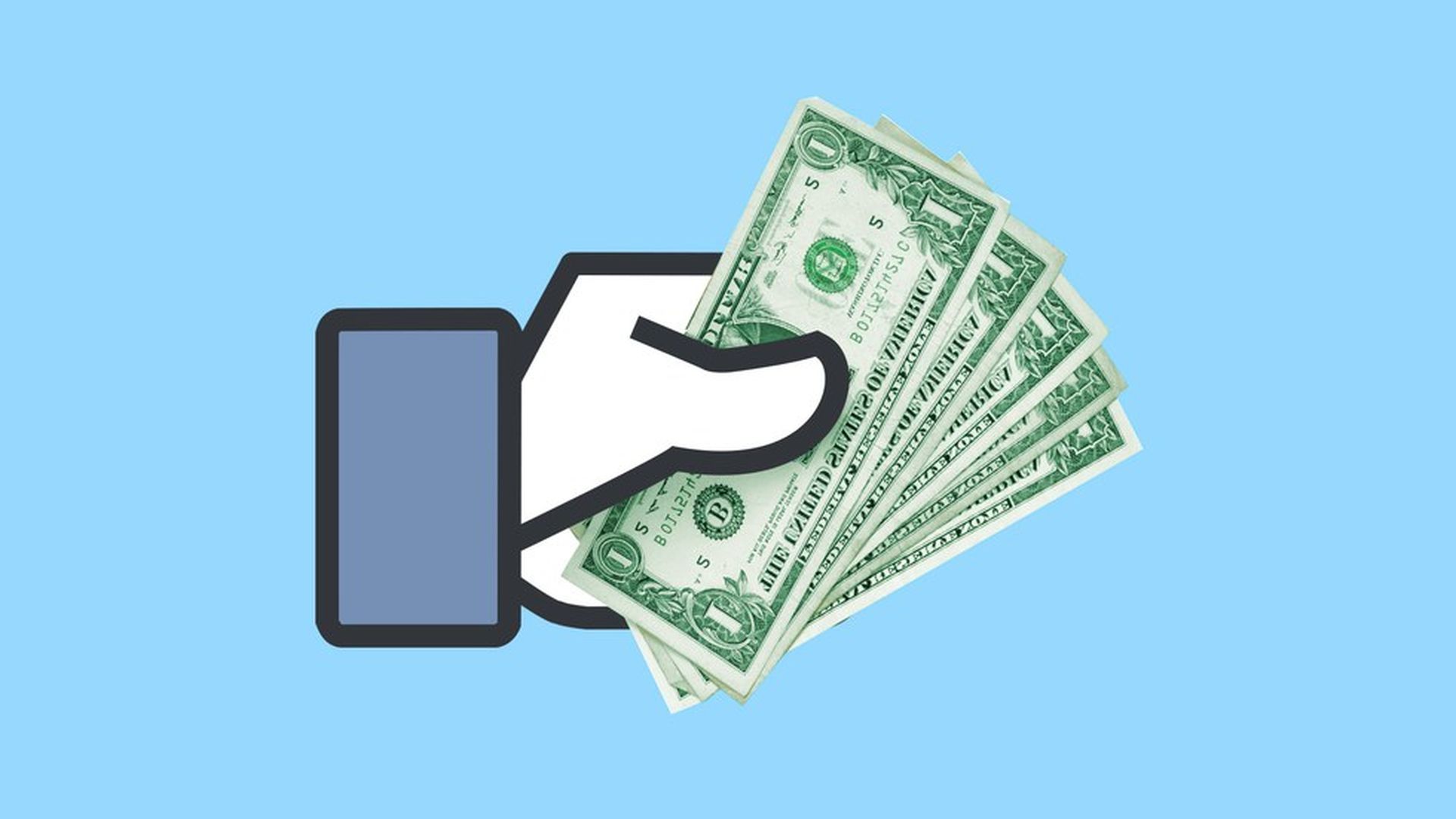 Mark Zuckerberg and his wife, physician Priscilla Chan, are staking out aggressive positions as philanthropists in contentious areas like education, affordable housing and criminal justice, according to an Axios analysis of public disclosures, press reports and statements provided by grantees of their Chan Zuckerberg Initiative.
Why it matters: Zuckerberg got rich creating a product that defined the last decade. But he and Chan are trying to define the next century by giving that money away. The Chan Zuckerberg Initiative is on track to be this generation's Gates Foundation. With an initial pledge of more than $45 billion in stock that has since grown in value it could be more influential than anything else Zuckerberg has ever done. Yes, including Facebook.
The giving decoded:
Education is Zuckerberg and Chan's signature issue. Their first major foray into philanthropy was a $100 million donation to Newark public schools in 2010, and they maintained a non-profit called Startup:Education in subsequent years. Chan is also heavily invested in education as the founder of The Primary School, which combines medical care with education in East Palo Alto and is supported by CZI. A 2015 tax filing lists only one donation to the school — more than $7 million — which a spokesperson confirmed came from Chan and Zuckerberg.
They're applying a startup approach to the problems they're trying to solve. Examples include Landed, a startup that provides part of the down payment for teachers to buy houses, and Measures for Justice, which aggregates data from the criminal justice system. CZI's in-house engineering team is also led by a former Amazon executive.
Chan and Zuckerberg are especially active in the Bay Area, working with several local school districts and the Boys and Girls Club of the Peninsula, for example.
How the organization works: Four different people lead the key arms of CZI, which tackle education, science, technology and policy challenges. Staff members identify organizations for CZI to work with and sometimes solicit grant applications on specific topics. Chan is a more common presence in the offices of the organization than Zuckerberg, and approves grants and investments.
"They're great, they're fantastic," said Austin Beutner, whose organization Vision to Learn recently received a major grant from CZI, adding that "they don't waste your time."
CZI's giving is opaque. It's a limited liability company (the structure means fewer restrictions on how CZI uses its money) that isn't required to disclose its donations or the value of the grants it does choose to announce.
Some Silicon Valley donors, like Dustin Moskovitz and Pierre Omidyar, provide more robust disclosures and only partially use LLCs for their philanthropy. But CZI's strategy is similar to that of Laurene Powell Jobs' Emerson Collective, which is also an investor in Axios.
A CZI spokesperson confirmed the existence of the grants and investments listed here but said CZI doesn't share information about the size of individual grants. The spokesperson also declined to share the total number of grants or investments that CZI had made. The organization does choose to announce or provide details about some grants, often through its Facebook page.
"Since its founding in December 2015, CZI has worked closely with partners and grantees to announce many grants and investments as well as major financial commitments for CZI's core initiatives," said the spokesperson in an email. "This is currently done on a case by case basis in consultation with our partners. As a new and growing organization, we are also constantly assessing and learning from these announcements."
Sound smart: The Chan Zuckerberg Initiative is a test case for what happens when you meld a Silicon Valley interest in disruption with traditional notions of changing the world through philanthropy, according to Amir Pasic, the dean of Indiana University's Lilly Family School of Philanthropy: "I kind of see it as trying to combine those two strands in something that is obviously going to be a fundamental feature of our philanthropic landscape going forward."
Where the money's going:
Education: Aim High, BYJU'S, Andela, MasteryConnect, Brightwheel, Vision to Learn, Summit Learning, College Board, Digital Promise, Education Leaders of Color, Camelback Ventures, Latinos for Education, Surge Institute, Teach For America, NewSchools Venture Fund, New Profit, The Center on the Developing Child, SAGA Innovations, Breakthrough Junior Challenge, Silicon Valley Regional Data Trust, The Primary School, Oxford Day Academy.
Science: Biohub, Human Cell Atlas, Cold Spring Harbor Laboratory. (Their $600 million commitment to the Biohub research facility is the largest in the short history of CZI.)
Affordable housing: Landed, Community Legal Services in East Palo Alto, Terner Center for Housing Innovation.
Criminal justice: Measures for Justice.
Go deeper