How Houston's city planning made it more vulnerable to Harvey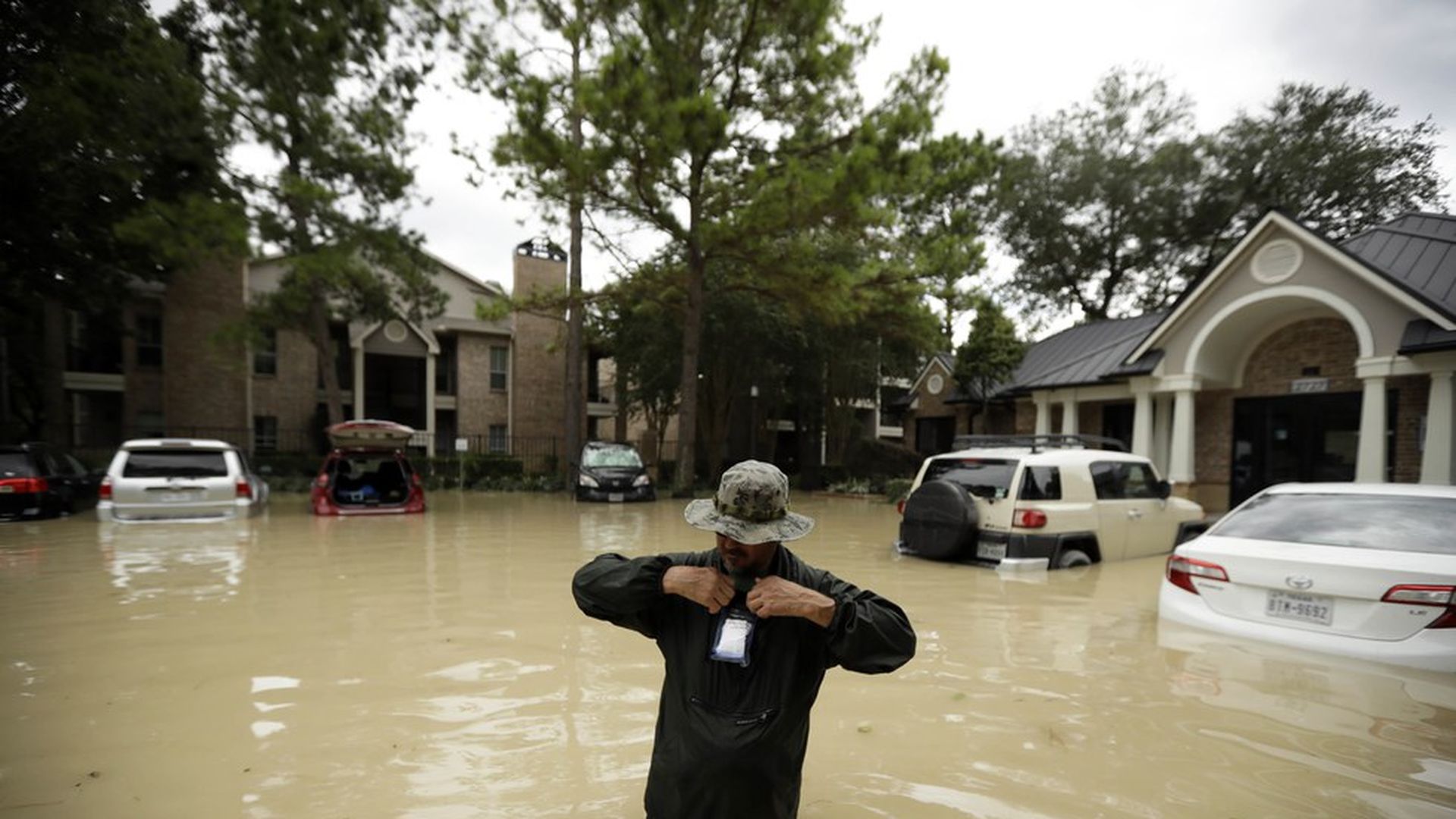 Peter Coy and Christopher Flavella write in Bloomberg Businessweek's cover story: "Harvey Wasn't Just Bad Weather. It Was Bad City Planning ... Houston exulted in sprawling, free-form growth, but laissez-faire isn't the way to prepare for natural catastrophes."
"No city could have with-stood Harvey without serious harm, but Houston made itself more vulnerable than necessary."
"Paving over the saw-grass prairie reduced the ground's capacity to absorb rainfall. Flood-control reservoirs were too small. Building codes were inadequate. Roads became rivers, so while hospitals were open, it was almost impossible to reach them by car."
"Sprawling Houston is a can-do city whose attitude is grow first, ask questions later. It's the only major U.S. city without a zoning code saying what types of buildings can go where, so skyscrapers sometimes sprout next to split-levels. Voters have repeatedly opposed enacting a zoning law."
The big picture: "It's a minor event for the $19 trillion U.S. economy, since most of the economic activity that was interrupted will be made up later. It was a light hit for insurers, because few underwrite flood insurance and the wind damage they do cover was minimal; insurers' stock prices barely fell. The refining and petrochemical industries lining the busy Houston Ship Channel also got off fairly lightly (this time), because they've invested heavily in storm defenses."
"The impact on taxpayers is more serious, because Harvey is likely to generate tens of billions of dollars in emergency federal aid and claims on the money-losing National Flood Insurance Program ... Above all, Harvey is a humanitarian disaster."
N.Y. Times Quote of the Day — Joel Kotkin, an urban theorist who has championed Houston's laissez-faire approach to development, which he credits for creating affordable housing but which may have also worsened the flooding: "Why would you live in a hot, humid, flat space if it was expensive?"
Go deeper