How Harvey Weinstein shut down the allegations against him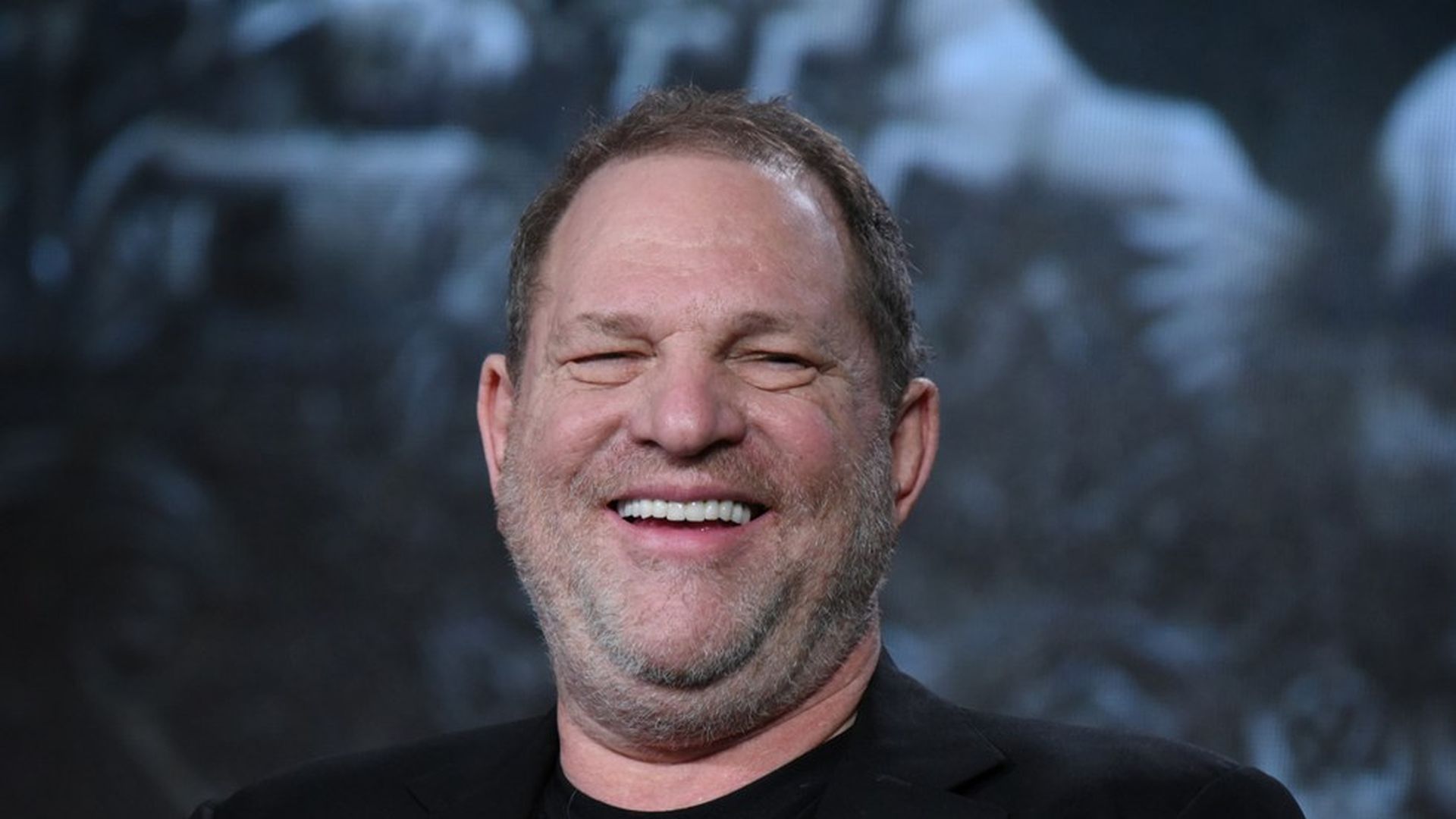 The New Yorker has detailed the intensive process by which Harvey Weinstein made it nearly impossible for the women whom he allegedly sexually assaulted to pursue legal action against him or his firms, The Weinstein Company and Miramax. It also includes the allegation that the settlement money for one of Weinstein's cases came directly from the personal bank account of Bob Weinstein, his brother and business partner, to hide its destination from Disney and Miramax executives.
Why it matters: It details the horrifying and extensive barriers that women face when accosted by men in power, as their reputations and livelihoods are threatened by bringing their allegations into the public sphere.
The settlements detailed in the piece:
2015: Ambra Battilana Gutierrez, a model — $1 million
1998: Zelda Perkins, Weinstein's assistant, and another unnamed employee — £125,000 each
1997: Rose McGowan, actress — $100,000
How Weinstein fought back:
The big weapon: Weinstein used huge, all-encompassing non-disclosure agreements in both his business and legal activities, preventing signees from ever discussing potentially lewd activity. In fact, the NDAs for both Miramax and The Weinstein Company include a clause that employees never discuss information "concerning the personal, social, or business activities" of Harvey or Bob Weinstein.
After Gutierrez reported his alleged groping to the police — and obtained a tape of Weinstein admitting to the allegations during a sting operation — it set in motion a rapid response from Weinstein's high-powered team.
Weinstein's legal team hired the private intelligence firm K2 to both ensure that Manhattan's district attorney did not press charges against him for sexual misconduct and dig up sordid details of Gutierrez's past to discredit her.
K2 passed along those sordid details, including that Gutierrez once attended a party hosted by disgraced former Italian Prime Minister Silvio Berlusconi and that she was accused by Italian investigators of engaging in prostitution, to the Manhattan district attorney's office — which subsequently grilled her on those details.
Many of Weinstein's attorneys gave political contributions totaling thousands of dollars to Cyrus Vance, the Manhattan district attorney.
The district attorney's office decided not to press charges, though an internal review would later find the Weinstein case had more evidence than nearly all previous allegations of groping that resulted in arrests.
Pressured by her attorneys to settle after being hounded in the press, Gutierrez's settlement required her to destroy all copies of the Weinstein tape and sign a sworn statement that Weinstein never committed the acts in question should the settlement ever be breached.
And Perkins claimed that she argued for stipulations in her own settlement that she thought would prevent Weinstein from engaging in such behavior again — to no avail.
She wanted the settlement money to be donated to a charity for rape victims, which was shot down by her legal team.
The settlement included the hiring of three "handlers" at Miramax to oversee accusations of sexual harassment and report additional accusations of harassment against Weinstein to Disney, requiring his firing if he reached another settlement within two years. The former was enforced, though the latter was not.
Weinstein also had to attend therapy sessions for at least three years — and attend his first session with Perkins — but this stipulation was never enforced.
Perkins is prohibited in the settlement from ever possessing a full copy of the document and has only been able to personally obtain a few pages.
Go deeper