How Gen Z shops in the age of Amazon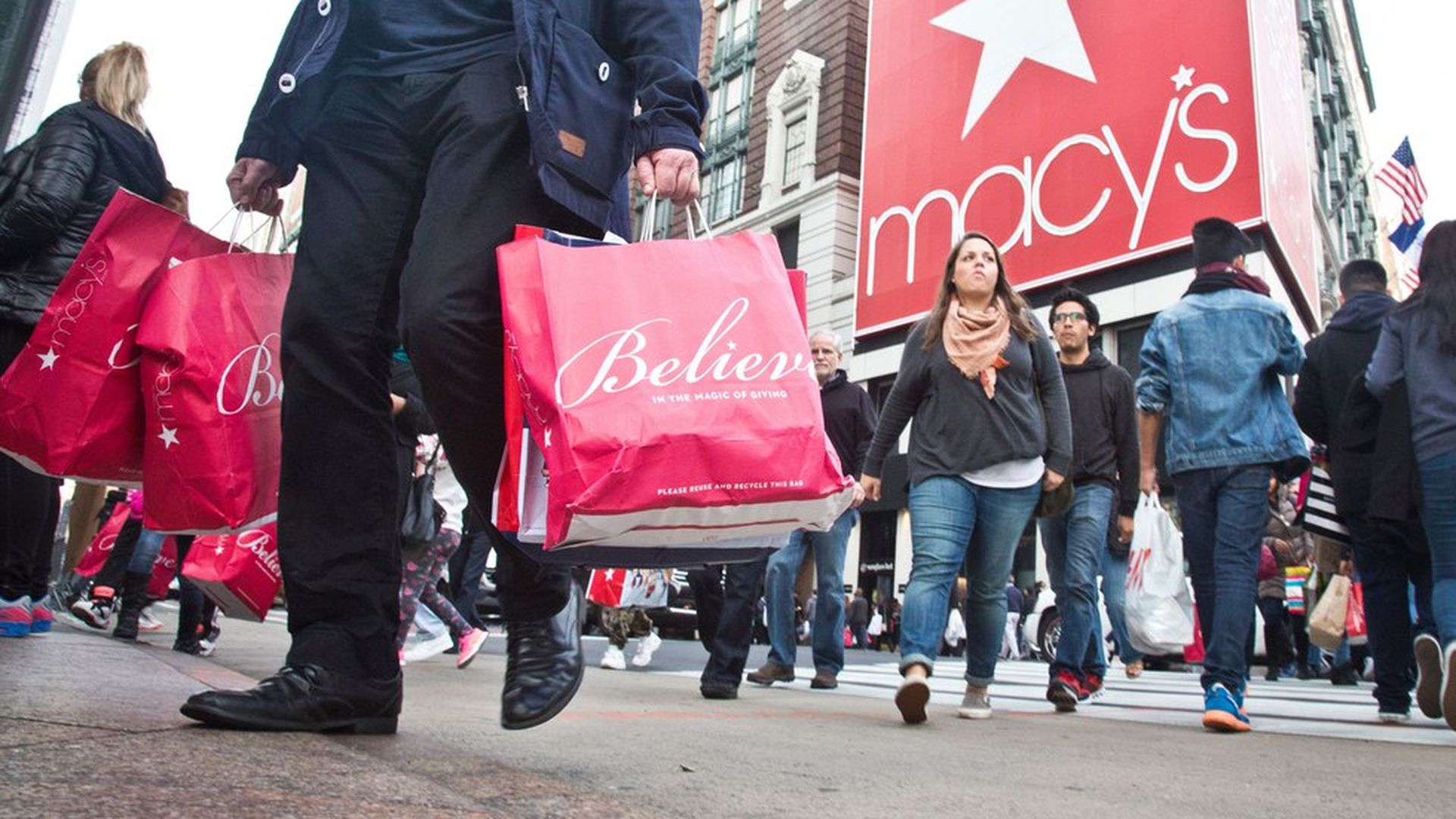 As brick and mortar stores struggle to stay afloat in the age of online shopping, the habits of the next generation of shoppers, Gen Z, will be key to determining their survival. So Adyen, a global payments processor, conducted a survey to find out what they're looking for when they shop.
The big picture: Gen Zers have grown up almost entirely in the digital age — they're currently 22 and under — and 75% say they spend their spare time online, with much of that time spent on mobile. That not only makes a store's online presence essential, it changes what younger customers are looking for in-store.
New expectations
Only 7% of Gen Zers want sales associates to help them in-store.
54% have ordered items online and then picked up those items in-store, and 33% expect stores to have that option.
39% want to pick up items in-store, have the store automatically charge their account, and walk out. However, Gen Zers still rank paying at a register with an associate as the number one preferred checkout method.
66% would visit a store more often if they could check item availability beforehand.
44% want virtual reality or augmented reality (to see how a dress fits, for example) to be incorporated in their retail shopping experiences in the next 12 months.
Personal experiences
Axios spoke to some Gen Zers about their shopping experiences — due to their age, we are keeping their last names confidential.
About half of Gen Zers expect products to be eco-friendly and socially responsible, as well as high-quality, per the survey.
41% say they've been influenced by ads on Facebook, 30% for YouTube and 26% for Instagram, according to Adyen.
Kerri, 20, told Axios that for her, "personal interactions with brands" matter more than ads, or seeing the products in person.
Kerri said she likes seeing a cashier because it makes the experience more personal, but Maia, 15, said she'd prefer "just walk out" stores: "Having a cashier makes the whole affair clunkier."
One key quote, from Maia: "I feel like we're accustomed to technology taking big leaps."
Go deeper