How Democrats and Republicans in Congress communicate differently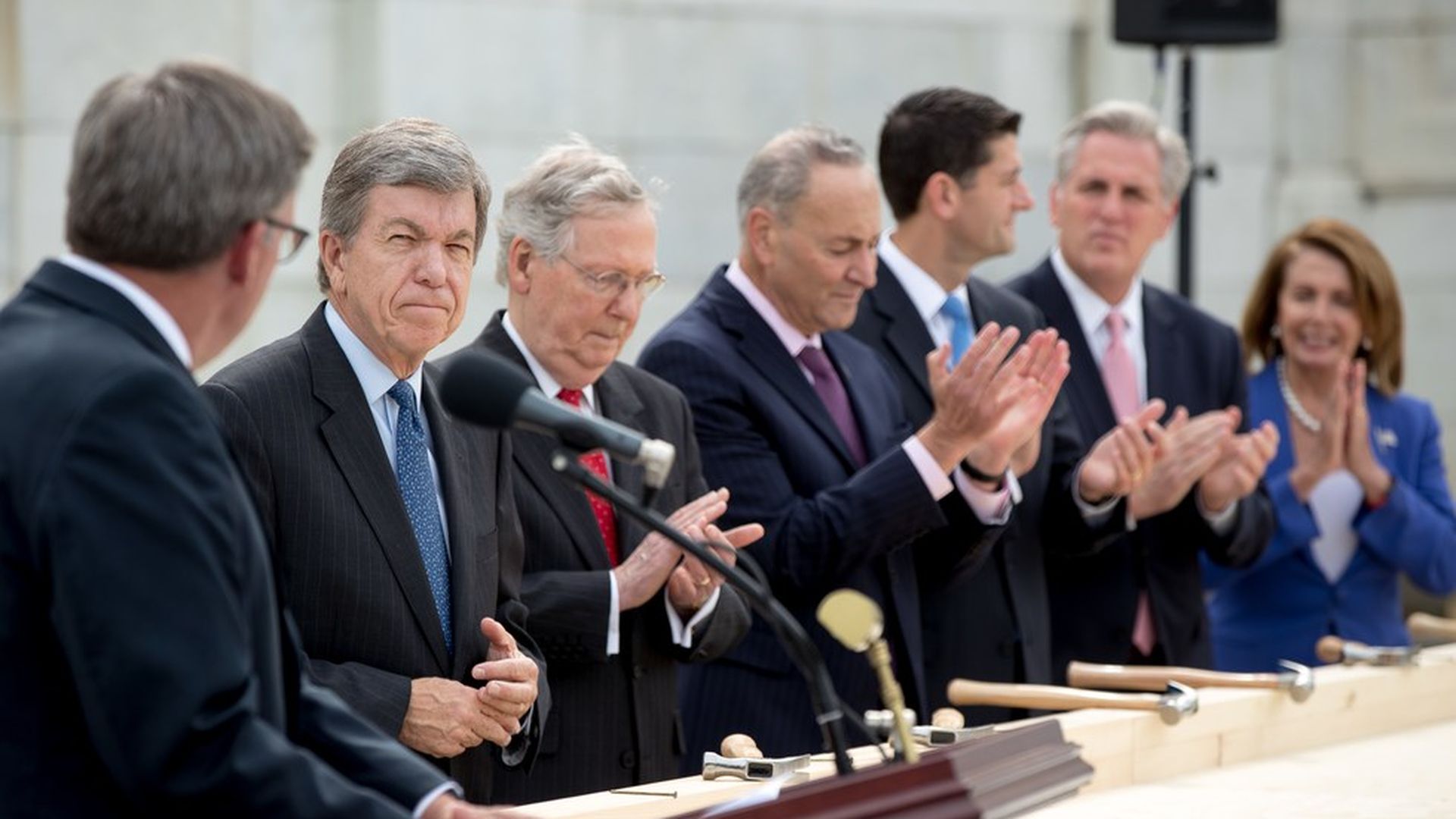 Republicans go straight for the emotional responses of social media like Facebook, while Democrats prefer the more polished press releases. But they do have things in common — like mentioning bipartisanship on social media, even though it rarely actually happens.
Why it matters: There's a general perception on the Hill that when it comes to communications styles, Republicans typically start with the message, while Democrats start with the policy — which carries through to their communications styles. Overall, Pew Research Center found that last year, Republican members were much more likely to post more Facebook messages over press releases than Democrats.
Republicans are more vocal about "fake news" in state legislatures, while Democrats are in Congress: According to an analysis by Quorum, Democrats in Congress have mentioned "fake news" in press releases and social media announcements 562 times compared to Republicans, who have only mentioned the term 190 times. But in state legislatures, where Republicans hold significant majorities, they've mentioned fake news 1,014 times, compared to 917 times for the Democrats.
Democrats love talking about Russia: When mentioning "fake news," Democrats reference "Russia" four times more than Republicans, per Quorum. Democrats referenced Russia 690 times in their statements on fake news, compared to Republicans who mention it 177 times.
There are some things that lawmakers on both sides have in common.
Members talk the talk, even if they don't walk the walk: There have been more than 14,000 mentions of bipartisanship by members of Congress on Twitter, Facebook, Instagram, and Medium in 2017 so far. On the other hand, there have been more than 2,400 mentions of partisanship on social media (Twitter, Facebook, Instagram, Medium) by members of Congress in 2017.
Everyone likes to go negative: The same Pew study shows that partisan criticism by members of Congress is used often, and generates the most engagement on social media. The study, which surveyed congressional Facebook posts and press releases concludes that legislators, like the media, go negative in their outreach to the public.
Go deeper