How Aetna tried to use Obamacare as leverage in the Humana deal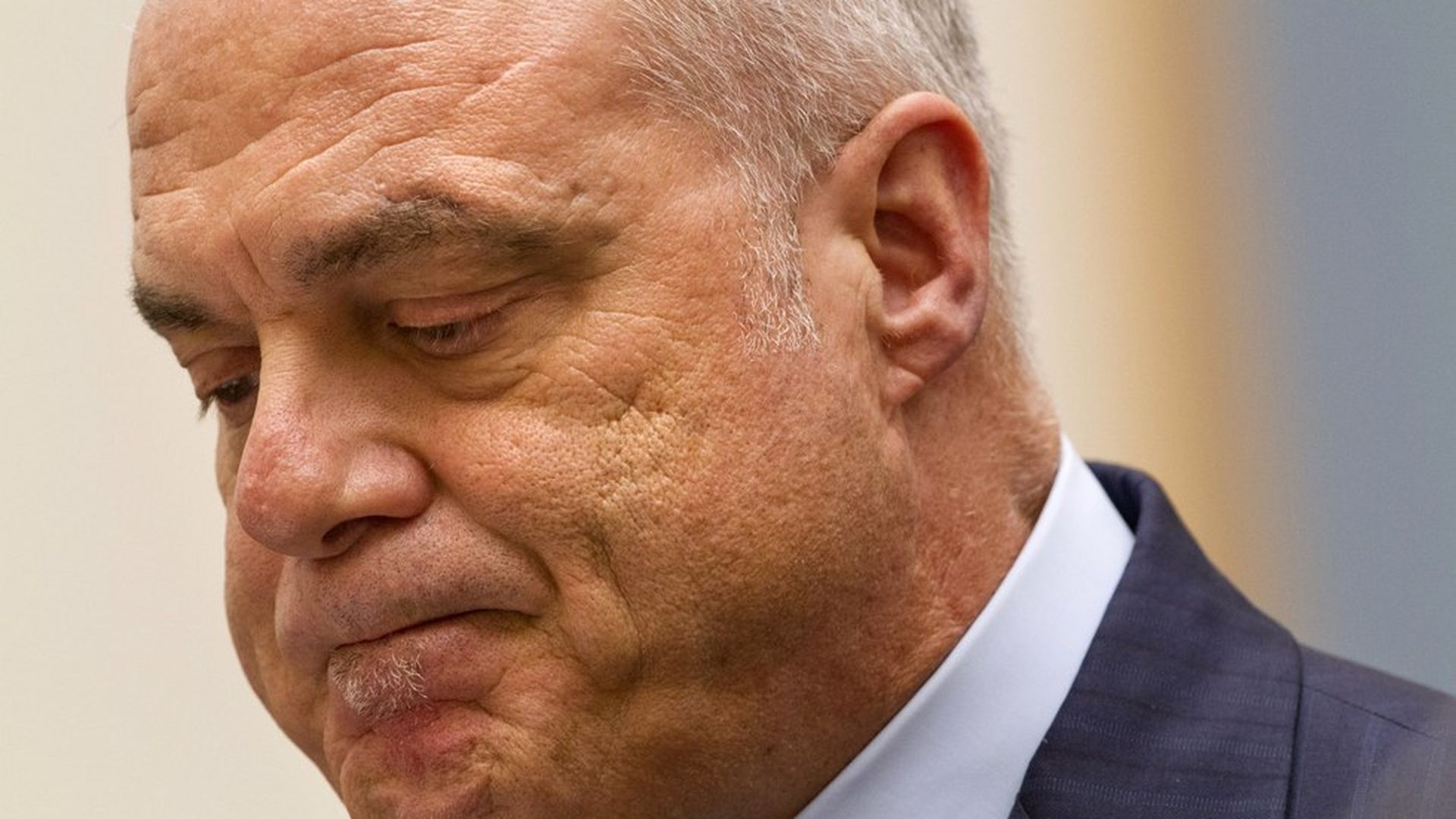 The Aetna-Humana merger is all but dead after a judge said the deal would ruin competition, especially in Medicare Advantage.
But the ruling shed some damning light on how the Obamacare marketplaces factored into the deal, and how Aetna executives wanted to use their participation and withdrawals from the marketplaces to help gain approval for their deal.
Here are some of the most controversial Obamacare portions of the Aetna-Humana ruling.
Aetna CEO Mark Bertolini had been optimistic about Obamacare's insurance exchanges but decided to bail on most markets last year after suffering losses. The ruling showed he viewed Aetna's exits as a way to gain leverage in its litigation against the Department of Justice.
"Bertolini believed that DOJ should not block the merger in view of Aetna's role in advancing the ACA and participating in the exchanges, and Aetna was willing to offer to expand its participation in the exchanges if DOJ did not block the merger, or conversely, was willing to threaten to limit its participation in the exchanges if DOJ did."
Steven Kelmar, Bertolini's chief of staff, put the heat on Health and Human Services Secretary Sylvia Mathews Burwell before the Department of Justice intervened.
Kelmar told Secretary Burwell that if the merger was blocked, Aetna "would likely have to revisit its plans for and presence on the public exchanges."
In one email, Bertolini expressed anger at the Obama administration's decision to block the Humana deal even though he had publicly supported the exchanges.
"The administration has a very short memory, absolutely no loyalty and a very thin skin."
There was a concerted effort from Aetna executives to conduct conversations over the phone or in person to keep them out of court review. But some emails were found through the discovery process, including those from Christopher Ciano, the president of Aetna's Florida market. Ciano was perplexed Aetna was leaving his state's Obamacare exchange even though Aetna was making a profit.
"Really disappointed we are pulling the plug on Florida." Ciano followed up with "I just can't make sense out of the Florida decision...Never thought we would pull the plug all together. Based on the latest run rate data...we are making money from the on-exchange business. Was Florida's performance ever debated?" [Jonathan Mayhew, head of Aetna's exchange business] responded with a request to discuss via phone "instead of email." As Mayhew explained in court, these requests for phone calls were an attempt to avoid leaving a paper trail.
The full 158-page ruling from Judge John Bates can be viewed here.
Go deeper