House, White House considering Friday health care vote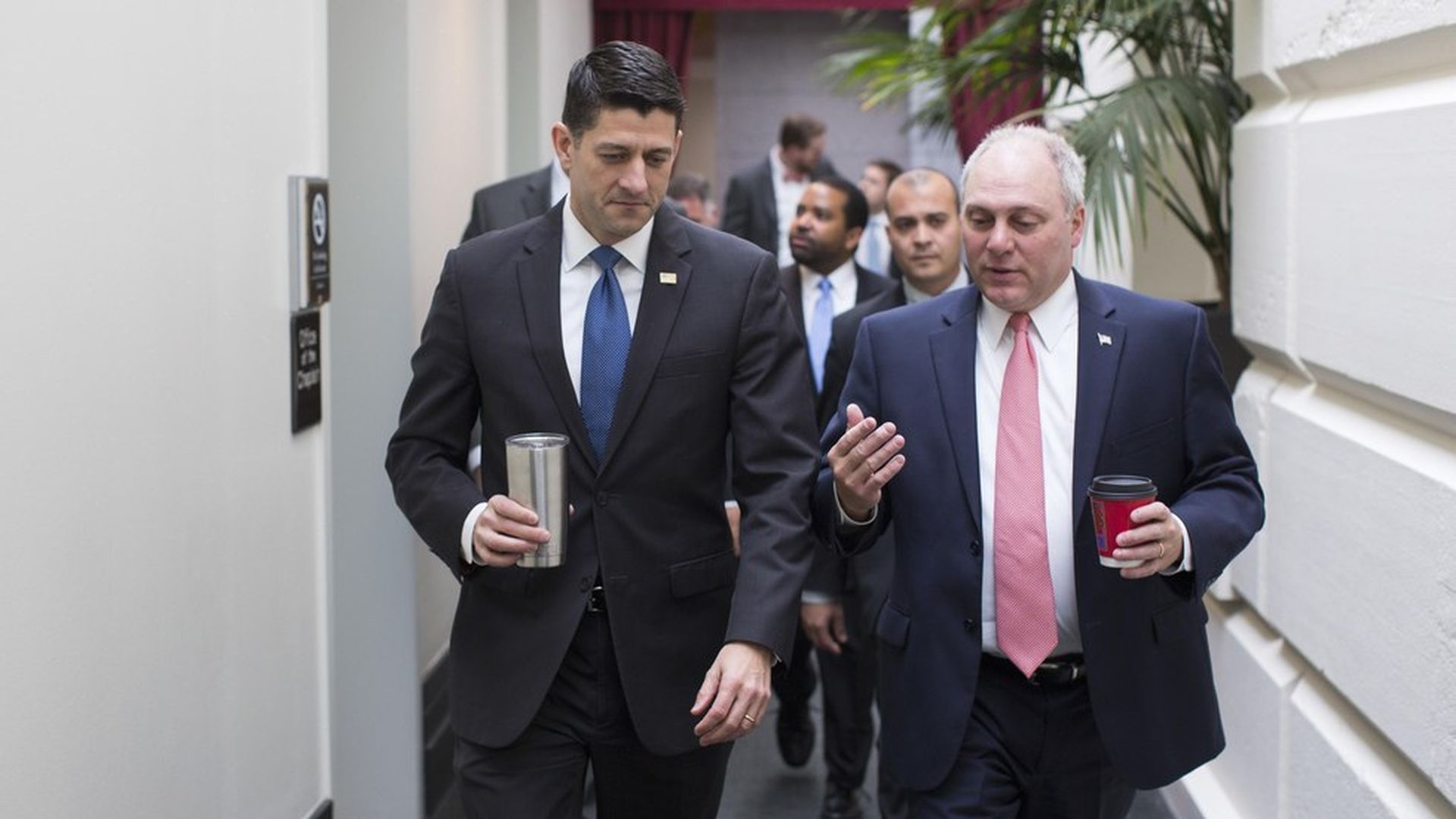 There is now discussion on the Hill and in the White House about a health care vote this Friday. The House whip team is busy counting moderate votes and gauging support within the caucus, and there should be a clearer picture of where things stand tonight.
A Friday health care vote isn't "outside the realm," Republican Study Committee Chairman Mark Walker told Axios, adding that people are discussing a Friday vote and things are "even trending that direction."
"Most of them like what they see, so we're considering to grow the vote, and when we're ready, we'll move," said House Majority Whip Steve Scalise.
Yes, but: Both the White House and GOP House leadership are cautious about setting artificial deadlines. That's what they did last time and it backfired. They believe a vote this week is possible, though they're unwilling to say "likely."
Go deeper