House to propose big higher education bill this week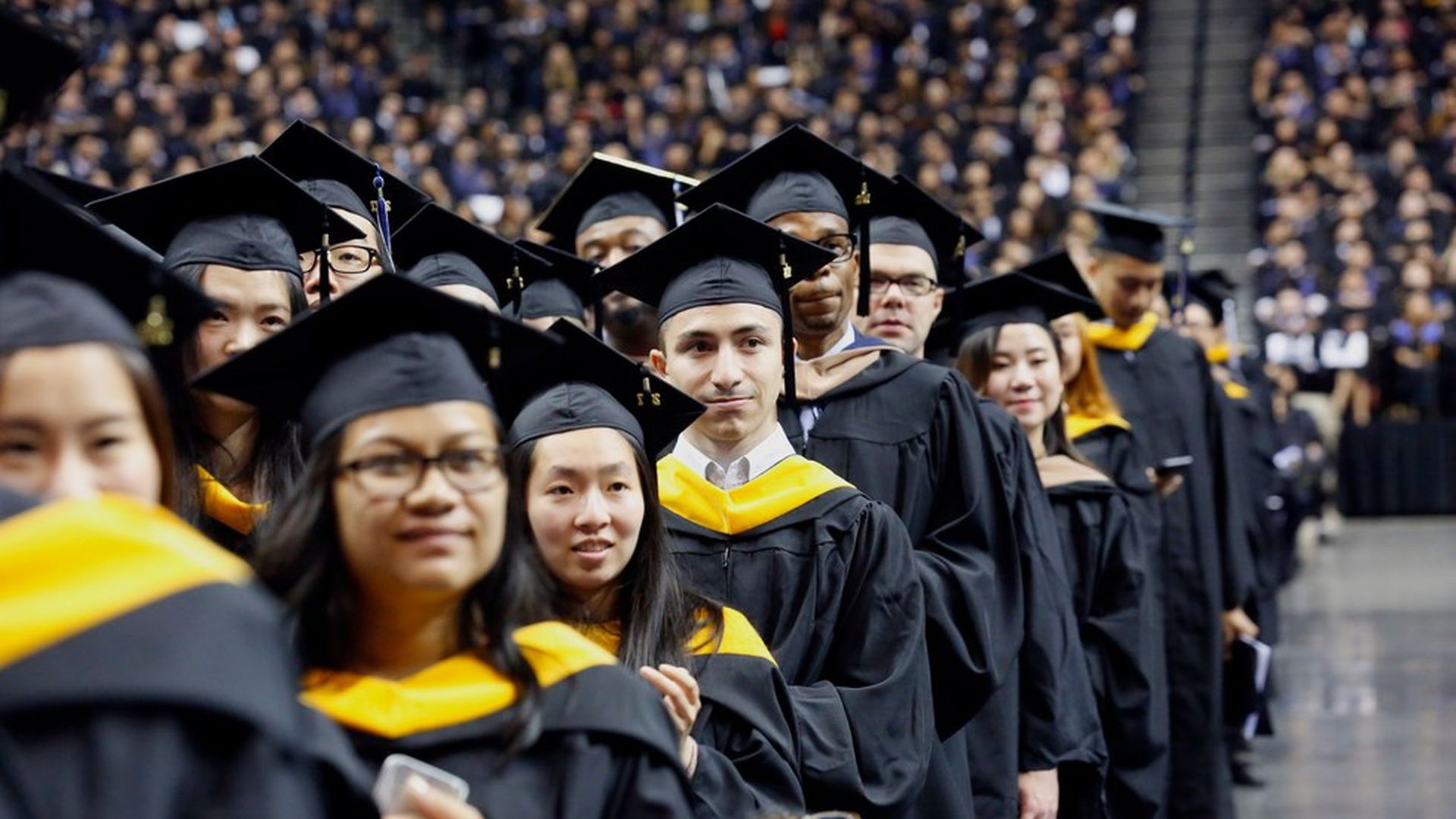 House members are set to put forward a higher-ed revamp this week, including instituting borrowing caps and eliminating some loan forgiveness programs in the $1.34 trillion federal student loan program, the Wall Street Journal reported.
Why it matters: Republicans wrote the bill without any Democratic input, according to Democratic congressional aides who said they have yet to even see the text of the bill. Based on what has been reported, aides told Axios Democrats on the committee will oppose what they see as a harmful bill, and they expect backlash from most of the higher education community except for-profit universities.
Big picture: This would be the most significant overhaul of education policy in years, deregulating parts of the industry and adding incentives for universities to ensure students graduate with skills that will land them a job and promoting other educational paths besides traditional universities.
The bill would also:
Force schools to pay back federal loans that a student is not able to pay post-graduation.
Provide more funding to community colleges who partner with the private sector to create apprenticeships.
Eases up on for-profit colleges, allowing equal access to federal aid for profit and non profit schools and eliminating the gainful employment regulation on for-profits.
End loan-forgiveness programs for public-service employees.
End the program that sets monthly payments based on income for private-sector workers.
Simplify the FAFSA application process.
What's next: The Congressional Budget Office is expected to give the bill a score this week, according to WSJ. But the bill will probably take about a year to make its way through Congress, and will likely see major changes before making it into law.
Go deeper