House prepares to take a big step on self-driving cars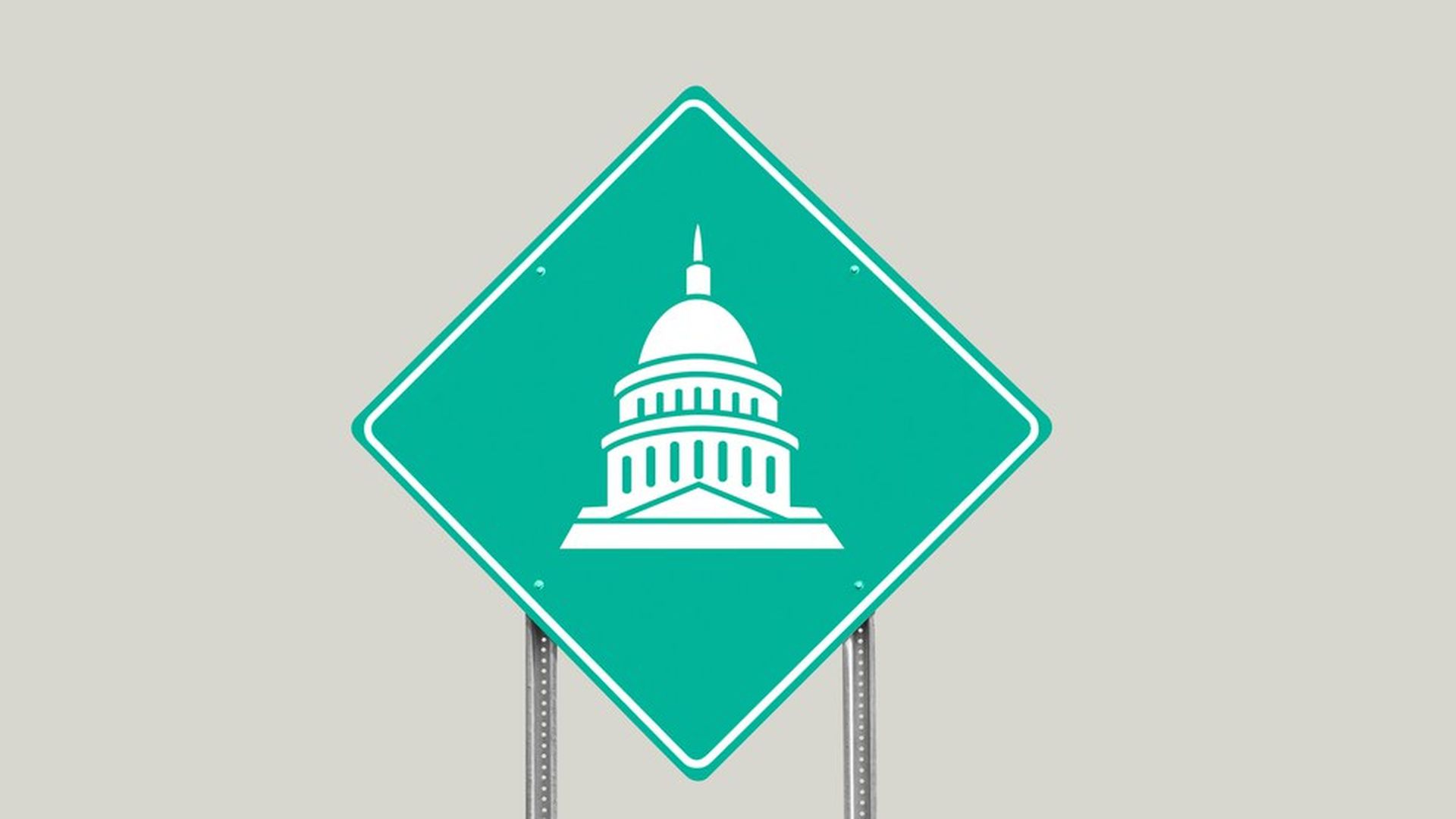 Today the House is expected to pass the first major legislation to speed up the rollout of self-driving cars — an early step to outline standards for artificial intelligence-driven technologies. But there's still a long way to go before Silicon Valley and Detroit can fill the roads with driverless cars.
Why it matters: The bill's main provision would let the federal government preempt some state laws when it comes to self-driving cars — eliminating the potential for a patchwork of state regulations that would make it hard for the autonomous vehicle market to take off.
What's next: Department of Transportation Secretary Elaine Chao is expected to release revised guidelines for autonomous vehicles in the coming weeks — a year after the Obama administration published its first policy statement on the issue. The National Highway Traffic Safety Administration will also need to do its own rule-makings to develop specific safety standards for autonomous vehicles. The top job at that agency, however, is still vacant under the Trump administration.
What the House bill does: In addition to the state law preemption, it would allow manufacturers to get more exemptions to government safety standards — 100,000 annually, increasing over three years — to let them test more vehicles. It also would require manufacturers to put in place cybersecurity and privacy protections.
What it doesn't do: The bill does not cover autonomous trucks or other commercial vehicles. States would still be allowed to handle driver registration and insurance issues, among other responsibilities, as they do right now.
In the Senate: A group of senators on the Commerce Committee is working on a legislative package similarly aimed at paving the way for the testing of self-driving vehicles, but nothing has been introduced. There are a few sticking points to be worked out:
Bumpy road for trucking: Labor unions aren't pleased that lawmakers could speed the deployment of self-driving trucks, which stand to potentially eliminate millions of working class trucking jobs. That debate could be avoided if Senate lawmakers — like their House colleagues — avoid preempting state laws for trucks. A Senate aide said that the Commerce Committee is considering holding a hearing on the trucking issue.
Lawyers, lawyers: Trial attorneys, which wield a lot of power in Washington, are critical of preemption efforts that would make it harder to bring legal cases in the states.
Cybersecurity: There is disagreement over how aggressively the government should force autonomous vehicle makers to adhere to certain cybersecurity standards.
Timing is everything: Supporters of the bill have long hoped self-driving car legislation, which is relatively non-controversial, can move quickly without getting bogged down in the partisan drama that usually sinks legislation. That'll get less realistic the closer we get to the 2018 mid-term elections.
Go deeper