House lawmakers test support for net neutrality compromise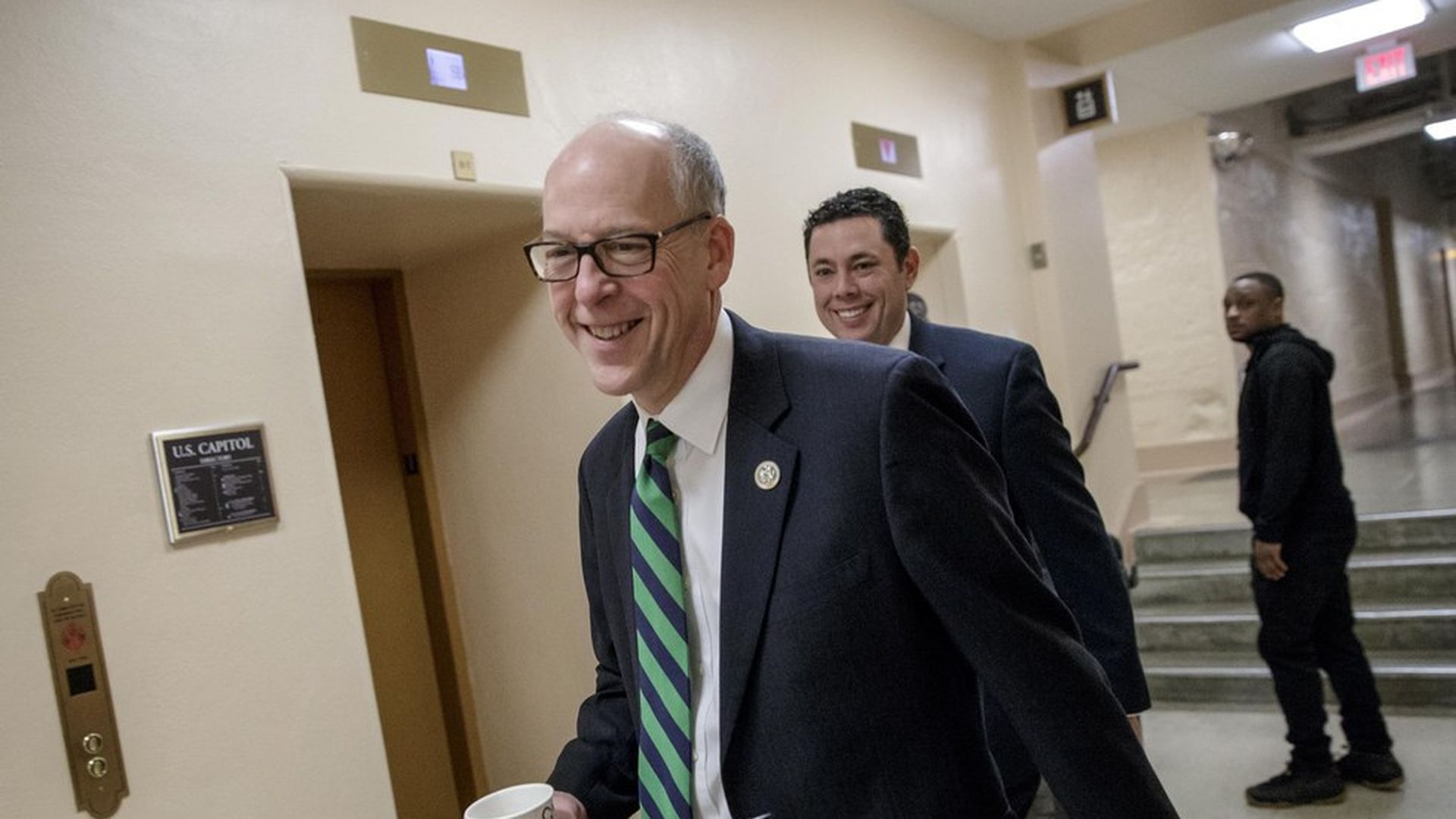 A top House committee is trying to push Silicon Valley companies to the table to craft an elusive legislative compromise on net neutrality. To that end, it's postponed the deadline for CEOs from those companies — Facebook, Amazon, Alphabet and Netflix — to respond to invitations to testify before the committee.
Robin Colwell, the top tech and telecom lawyer for the House Energy and Commerce Committee, told eight tech companies and internet providers in an email sent Monday that committee Chairman Greg Walden "has asked us to manage and execute a process that will allow him to quickly determine the current likelihood of forming a broad coalition of support for any particular set of deal terms."
"The Chairman has no interest in wasting anyone's time in this process," she said in the email obtained by Axios. "So all we are looking for at this stage is a list of asks."
But wait: Walden has invited several tech CEOs — including Mark Zuckerberg and Jeff Bezos — to testify at a September hearing on the issue. The deadline for them to reply was initially today, but has been put on hold. "The committee has been engaging in productive conversations with all parties and will extend the deadline for response in order to allow for those discussions to continue," said Zach Hunter, the committee's communications director, in an email. The committee also invited execs from internet service providers to testify.
Sound smart: Walden and other Congressional Republicans would gather some momentum in their efforts to legislate net neutrality by getting internet companies firmly on board with their efforts, which already have the backing of ISPs. But it's not yet clear if anything would convince Democrats to get on board with the bill, since they have committed to fighting the FCC's efforts to roll back the current net neutrality rules.
Go deeper