House Intel looking at Cambridge Analytica in Russia probe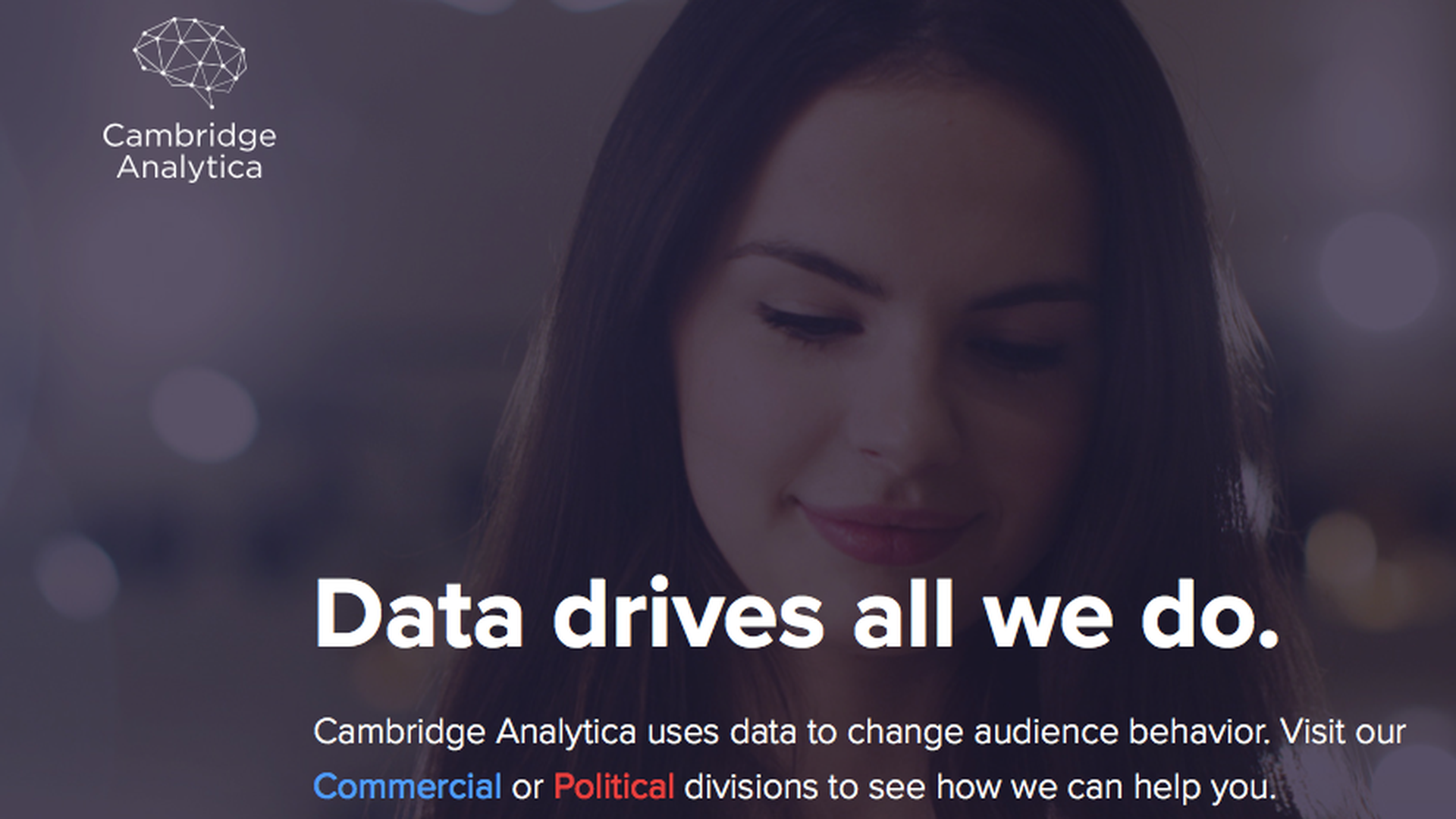 House Intelligence Committee members are looking into whether Cambridge Analytica, a data analysis and targeting firm used by the Trump campaign, may have played a role in colluding with Russia, The Daily Beast reports. A committee spokesman said the firm has been asked to provide the committee with information that might help its investigation but clarified that "Cambridge is not under investigation, and there is no suggestion of any wrongdoing by the company."
The backdrop: Cambridge is backed by Robert Mercer, a wealthy, conservative hedge fund mogul who contributed significantly to Trump's presidential campaign. Mercer and his daughter Rebekah are also partial owners of Breitbart, the conservative website led by former White House advisor Steve Bannon. Some argue that a link between the Russians and the Trump presidential campaign could lie in the data operation, although there is no evidence of a correlation at present.
Trump campaign officials and Republican data operatives have argued that Cambridge exaggerated its role in Trump's digital campaign.
For months after the election Cambridge touted its role in using "psychographic" data analysis that could predict Americans' political leanings, but was forced to walk those claims back after campaign officials refuted them. Axios spoke with nearly one dozen Republican data and advertising executives, who said that the firm was mostly used to do fundraising work in June of 2016 and pivoted its role to data and polling analysis in August.
In an interview with Axios last week, Trump Advertising Director Brad Parscale said he hired Cambridge Analytica at the beginning of the campaign because he needed to ramp up staff to help execute advertising buys quickly. Parscale said that he initially turned down their offer because of cost, but eventually brought them on when they agreed to do the work for less money. On Sunday, Parscale told 60 minutes that he didn't think Cambridge's "psychographic" techniques worked.
Cambridge is also facing an inquiry from British data privacy regulators that want to understand its rolein influencing Brexit votes.
The lawsuit that could change the investigation: David Carroll, an associate professor at Parsons School of Design in New York, is hoping that a legal loophole will grant him access to the information about Cambridge's data operation that is being sought by US Intelligence officials, per The Guardian. Under UK law, Carroll has the ability to ask for his data back from the company, so he is now trying to raise money to sue Cambridge's UK parent company, SCL Group Ltd, to learn how Cambridge profiled millions of Americans.
Go deeper