House health care bill could hit as many as 6 million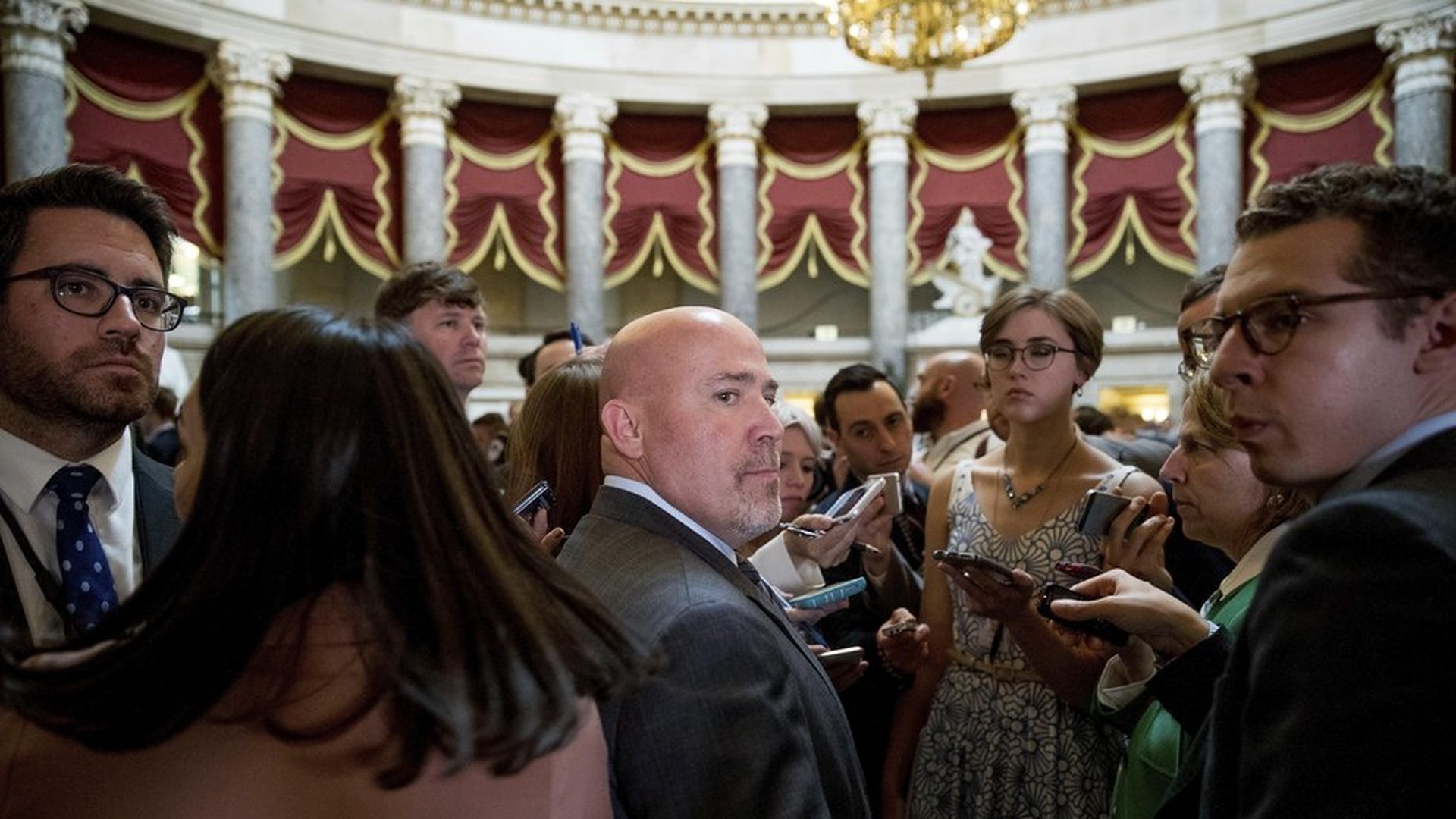 The Kaiser Family Foundation took a crack at solving one big mystery of the House health care bill: how many people with pre-existing conditions might be vulnerable to higher premiums in states that get waivers from Affordable Care Act rules. The answer, in a report out this morning: 6.3 million people.
Why it matters: If that many people could be hit with higher rates, the $8 billion fund to help covet their costs could be stretched pretty thin.
Here's how they figured it out:
Under the amendment by Rep. Tom MacArthur, states would be able to get waivers from the rules that prevent insurers from charging higher rates to sick people.
But people with pre-existing conditions would only be vulnerable if they had a lapse in coverage of 63 days or longer.
So Kaiser looked at all of the people who had a long break in coverage in 2015, using data from the National Health Interview Survey.
It found 27.4 million people with a lapse in coverage.
Of those. 6.3 million — 23 percent — had a pre-existing condition.
Yes, but: That's probably a ceiling for how many people could be affected. Not every state will apply for a waiver — in fact, there's no sure way to estimate how many will. And as Kaiser noted, some people will have a stronger incentive to avoid a break in coverage, if they can.
Go deeper