House GOP: We're bringing back zombie Trumpcare ... somehow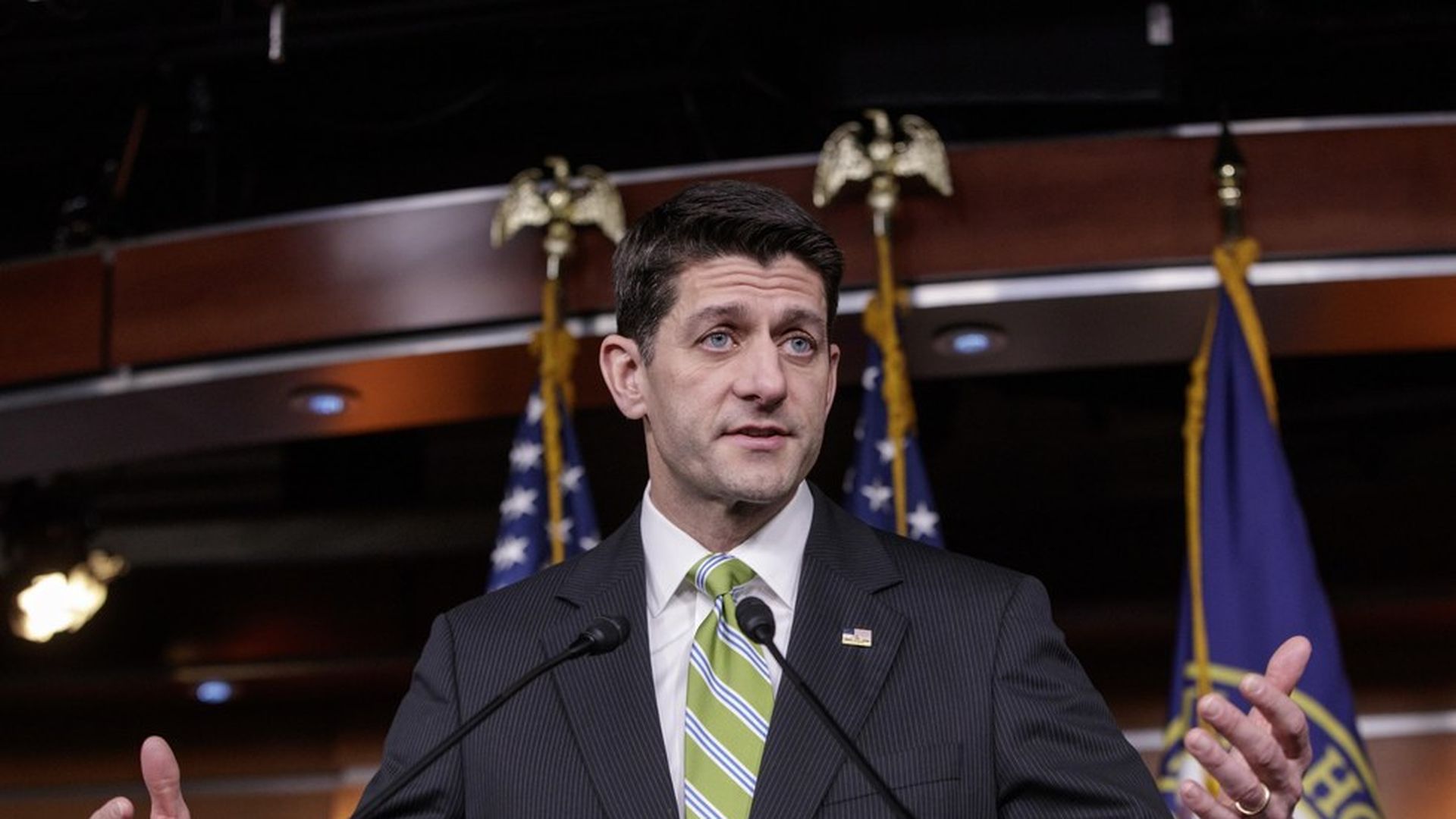 House Republican leaders told the GOP conference this morning that they're going to keep plugging away on Obamacare repeal — using the budget reconciliation bill, just like before. The one thing Republicans couldn't describe after the meeting: an actual plan for doing it.
What they're doing: "it's just reevaluating more than anything else," Republican Study Committee chairman Mark Walker told reporters. "Is this something that we're going to leave on the American people? Specifically, Obamacare. Or is this something we're willing to come back to the table and say what can we do to get this thing done? That's the reality of it."
What it means: Republicans are upset that Ryan said Obamacare is "the law of the land," and the GOP leadership is now aligning with Vice President Mike Pence's message from this weekend, when he said the Trump administration is still committed to repealing Obamacare. But that doesn't mean they have a serious plan to do it. More likely, Republicans will need a cooling-off period.
Go deeper