House GOP to seek extension in insurer subsidy lawsuit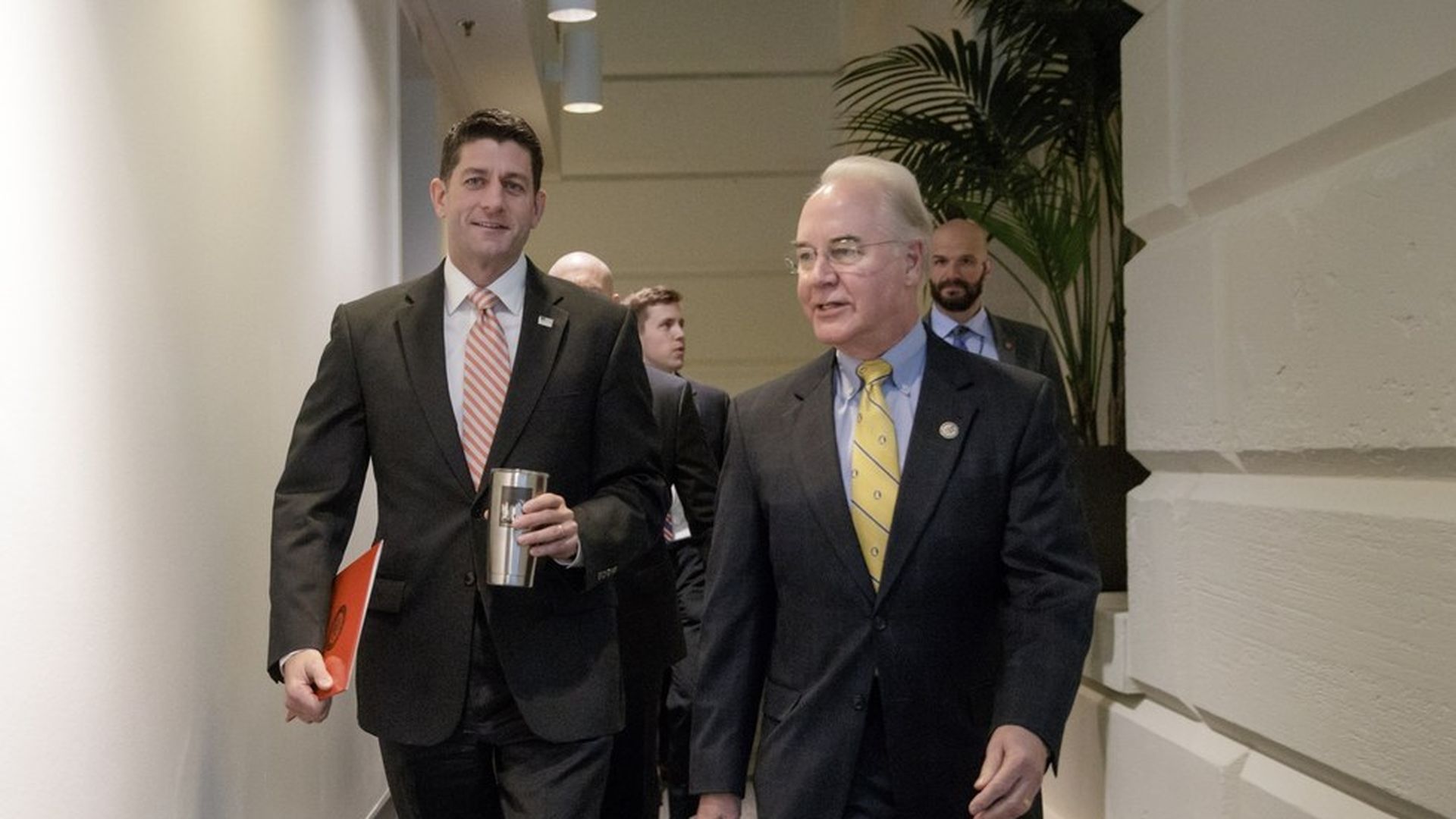 The House of Representatives today sought a three-month extension in a lawsuit it originally brought against the Obama administration "to give more time for the parties to work together toward a resolution," according to a senior GOP aide. The lawsuit questions the legality of Obamacare payments being made to insurers, but is now technically being brought against the Trump administration.
"The House and Department of Justice filed a motion seeking more time to continue efforts to resolve the lawsuit without the court's assistance," a spokesperson for Speaker Paul Ryan's office told me. If the court agrees with the motion, an appeal of an earlier district court decision will remain on hold and the payments will continue to be made. The earlier ruling sided with the House GOP. If the Trump administration drops the case, the payments to insurers will stop.
The payments, called cost-sharing reduction subsidies, are crucial to insurers' decisions on whether they'll participate in the individual market in 2018. The planning process formally begins in May, and insurers have made it clear they need the payments to continue offering coverage through whatever transition the GOP creates away from Obamacare.
The issue: The lawsuit, brought by House Republicans against then-Department of Health and Human Services secretary Sylvia Burwell, says the payments are being made without the approval of Congress, which is unconstitutional. They were written into Obamacare to reduce out-of-pocket costs for low-income people, and the law clearly states insurers must pass along the subsidies to enrollees, regardless of whether they receive the payments from the federal government.
When Barack Obama left office and President Trump took his place, the suit technically became the GOP suing itself. Aides say the question still needs to be answered by the courts, as it is a matter of constitutional authority.
What to look for: How insurers react. Three months gets us into May, which may be too late for them. The prolonged uncertainty could very well be disastrous for exchange participation.
Go deeper