House GOP leaders don't want to talk Trump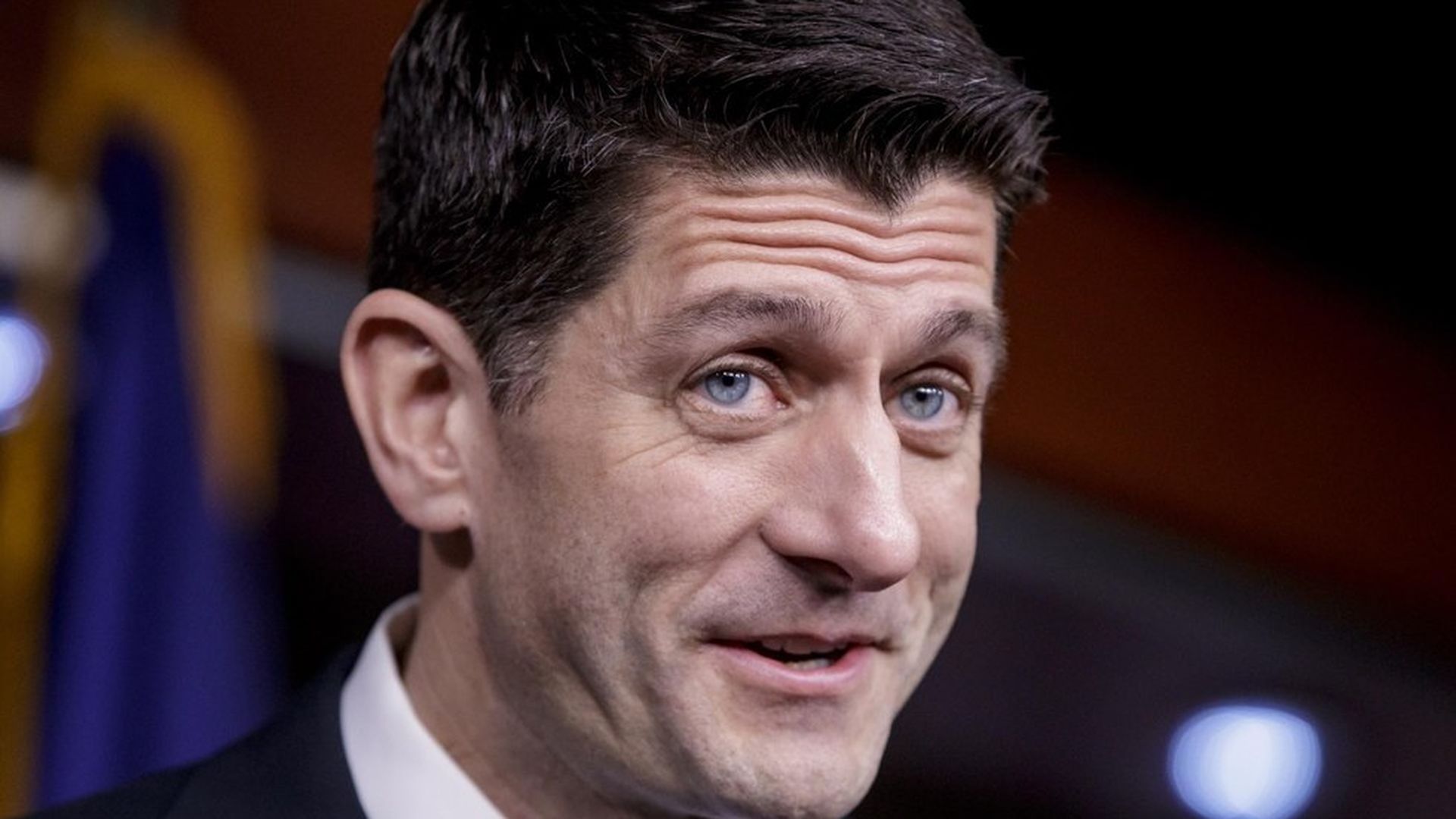 At the House GOP Leadership press conference this morning, the top Republicans on the Hill did all they could to get back to business as usual, highlighting tax reform and National Police Week in their statements. But invariably, once Paul Ryan took the podium for questions, the questions were all about Trump.
I don't worry about things that are outside of my control. Paul Ryan
The talking points: When pressed on yesterday's bombshell that Trump reportedly asked Comey to shut down the Flynn investigation, Ryan returned to a few key words and phrases over and over again on how Republicans would move forward: "responsible," "sober," "dispassionate," and "get the facts."
The GOP's plan for Russia: Keep things as they stand for right now. Ryan noted that there's currently three investigations ongoing, so he's "not going to micromanage or armchair quarterback investigations."
Go deeper