House Democrat to draft articles of impeachment against Trump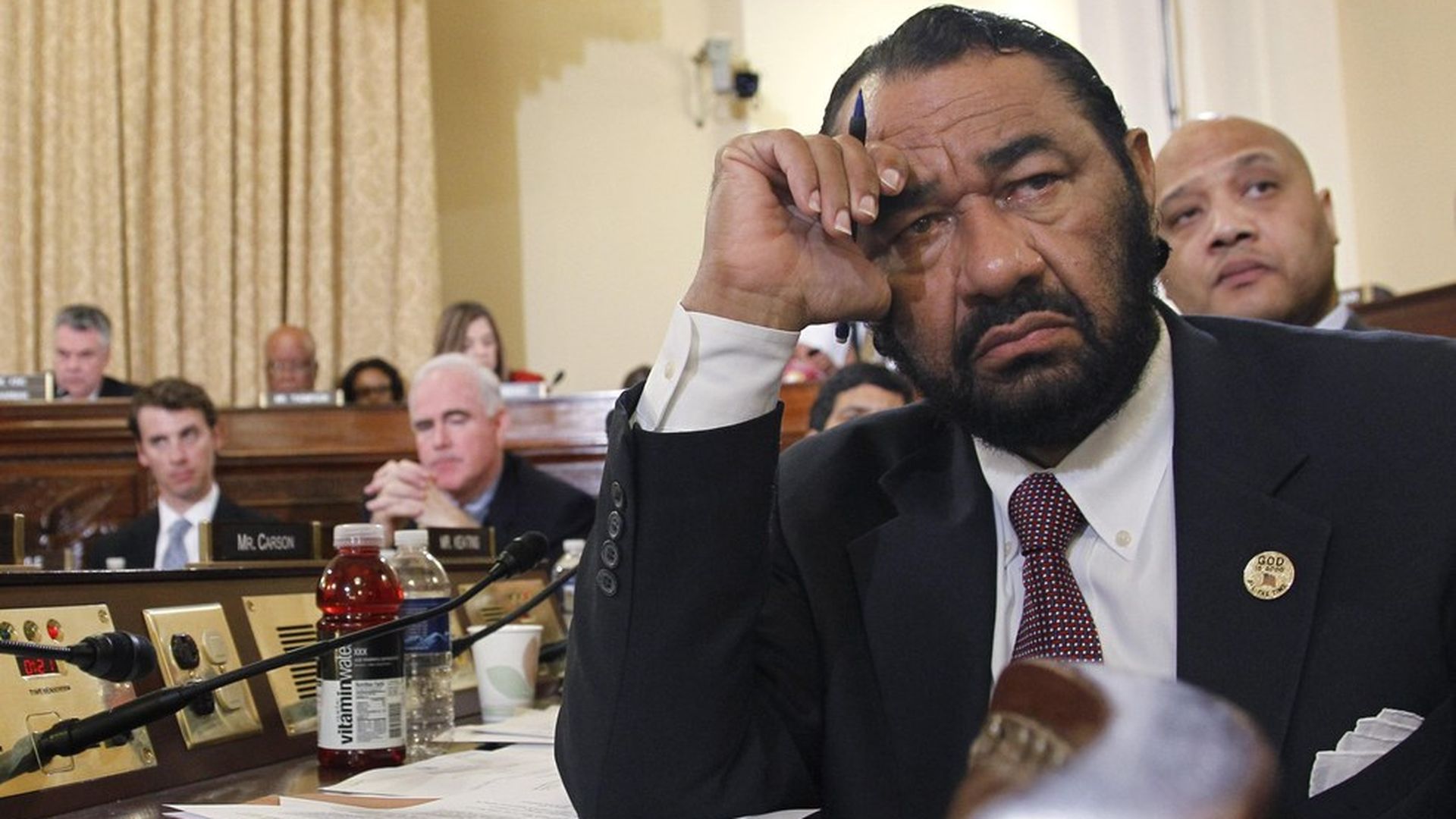 Texas Democratic Rep. Al Green said Wednesday he plans to draft articles of impeachment against President Trump. Green says he has received multiple death threats since proposing the move last month.
One snag in the plan, from CNN: "Top Democratic leaders on Capitol Hill have specifically urged members to not raise the specter of impeachment, arguing that they need to allow investigations already underway to uncover more details about the president and his team's actions."
Why impeachment: Green says Trump's firing of his FBI Director James Comey May 9 amounted to obstruction of justice:
"The facts are simple and indisputable…The president fired the FBI director because the director was investigating the president's campaign connections to Russian interference in the presidential election."
Go deeper