House considering nixing continuous coverage piece of health care bill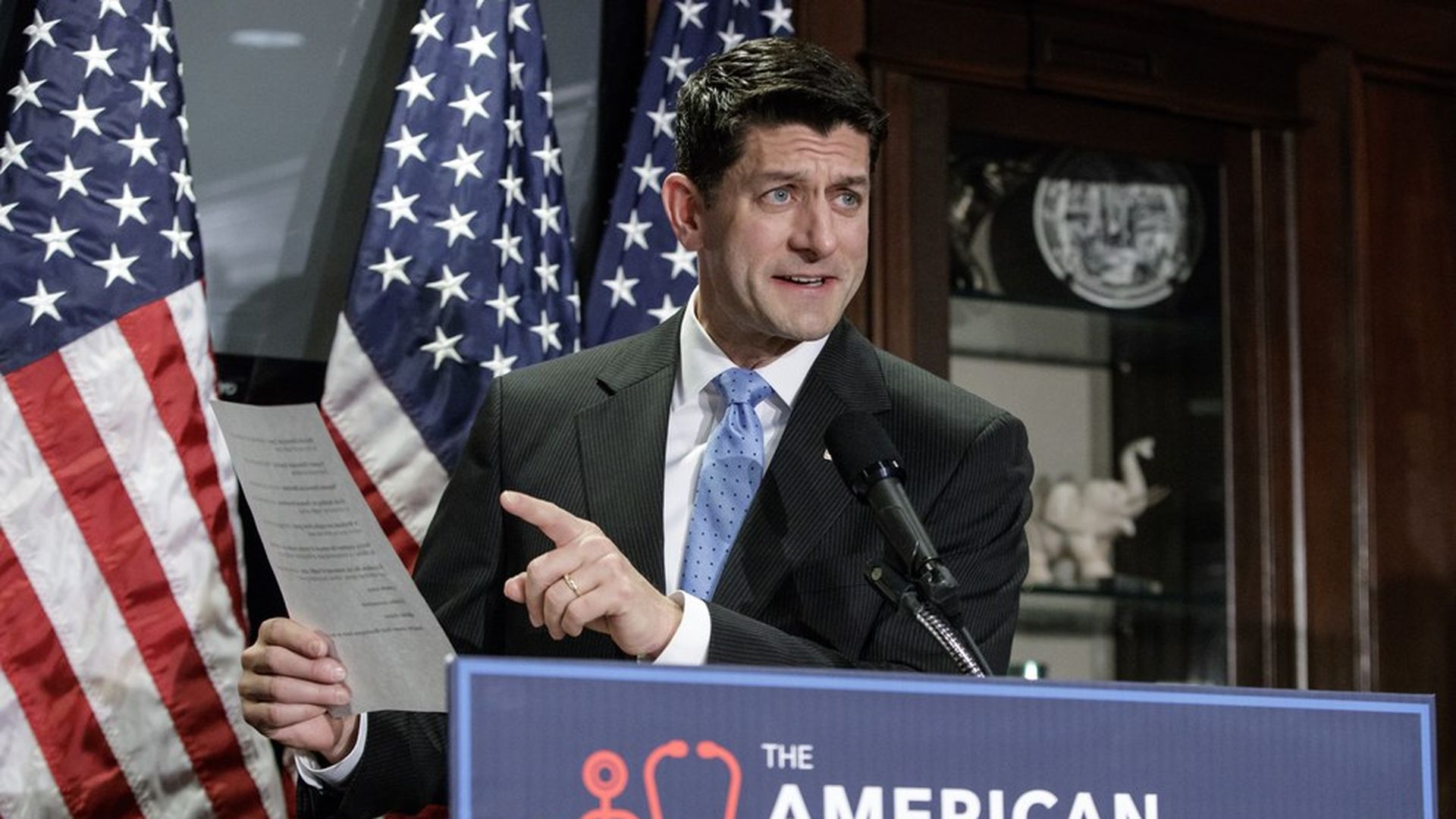 The House Republican leadership is discussing removing the "continuous coverage" provision of the House Obamacare repeal and replacement bill in response to conservative concerns about it, according to a senior GOP aide.
What it does: It requires insurers to impose a one-year, 30 percent premium penalty on anyone enrolling in the individual or small group markets who was uninsured for more than 63 days within the past year.
Why it might go: The concerns center around estimates provided Monday by the Congressional Budget Office about the impact of the provision:
It would increase the number of covered people in 2018, but then decrease that number in 2019 and on.
While it was included in the bill to encourage young, healthy people to sign up for health insurance, the people who would be deterred from buying coverage because of the penalty would be healthier than those who would be willing to sign up. Sick people have more incentive to pay more for health insurance, as it's still cheaper than their medical bills.
Why it matters: Of all the ideas for changing the bill, this is one with potential to make everyone happy.
Go deeper