Hot in the Valley: Twitter's diversity struggle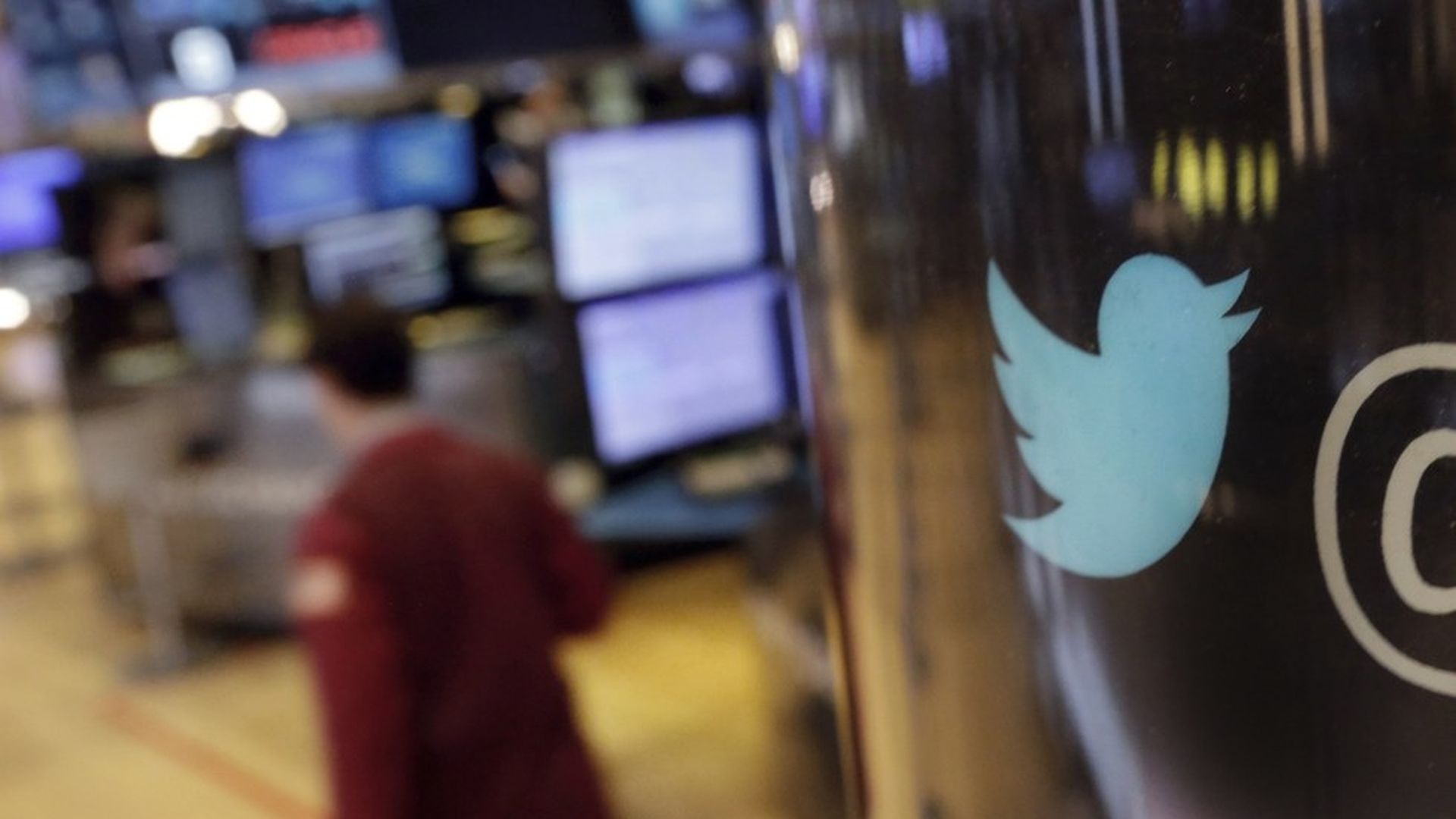 Twitter employs slightly fewer white men
The social network released its latest workforce diversity report and the results are mildly positive. Now, 57% of U.S. employees are white, down from 59% the previous year, and women make up 37% of employees worldwide are women, up from 34% in 2015.
It's also added underrepresented minorities to its leadership ranks, up from having none in 2015.
Why it matters: Over the last few years, workforce diversity has become a hot topic in the tech industry and companies have made varying efforts to improve their numbers. Twitter's latest numbers are an improvement, but a small one.
Still, it's notable the company achieved this while weathering a difficult year that included executive departures, acquisition rumors, and attempts to turn its business around.
It was also criticized in 2015 when it hired former Apple executive Jeffrey Siminoff—a white man—to head its diversity efforts.
Everyone's hooked on Meitu
The China-born mobile app has gone viral in Silicon Valley over the past couple of days thanks to its whimsical decorations for selfie photos. Just look at the wonders it does for politicians.
Privacy concerns: The app started to raise flags on Thursday after some security researchers pointed out that it collects unnecessary data from its users' smartphones, with the Android version being more invasive the one on iOS.
The other side: Some experts say it's much ado about nothing and many other free apps collect this type of information, according to TechCrunch.
Why it matters: This illustrates how little most consumers know about their privacy when it comes to the apps they download and use. While some of this increasing data collection is the result of companies looking for ways to make a business from free apps and services, consumers should still be vigilant in an increasingly risky online environment.
Go deeper