Hot in Silicon Valley: Twitter's "long way to go"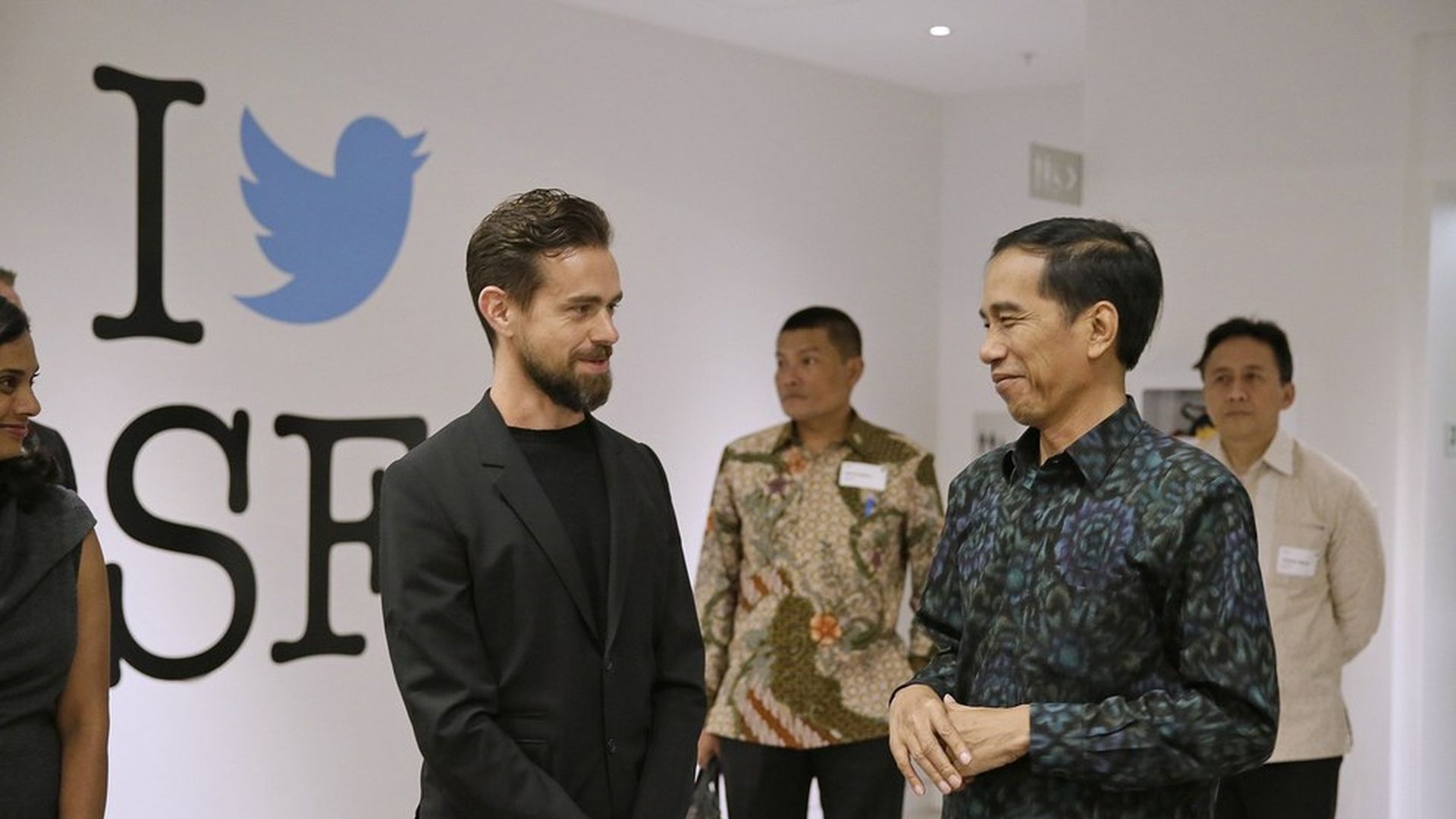 Twitter's CEO admits the company still has work to do: Speaking at the Goldman Technology Conference in San Francisco, CEO Jack Dorsey said Twitter still has "a long way to go" as far as making the service easier for its users. He added that in the U.S., the company is seeing patterns similar to those it saw during the Arab Spring in 2011 around political activism and discussion. The company disappointed investors last week with its earnings, proving that even Trump and politics aren't enough to energize the company's growth.
Elon Musks deletes critical immigration tweets: The entrepreneur, who still sits on Trump's economic advisory council, quickly posted and deleted tweets that called the president's immigration order "not right." He later said that these were "earlier drafts" of tweets and mirror what he's already said on the topic.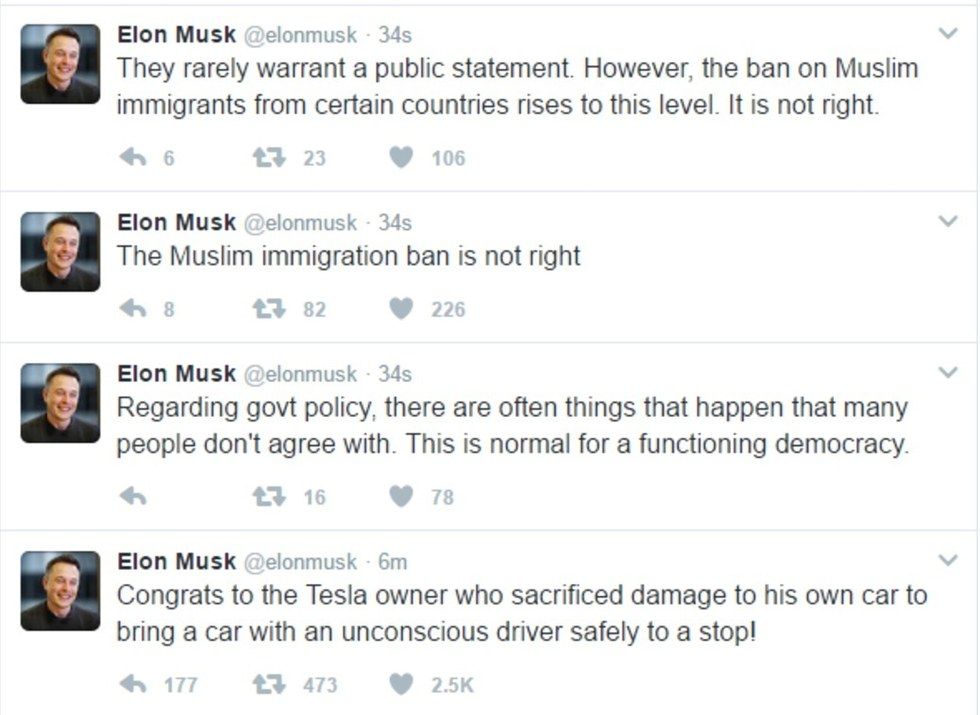 Why it matters: Musk, himself an immigrant, has so far defended his decision to remain on the council, arguing that it gives him an opportunity to influence Trump on such topics.
Go deeper