Hospital says Scalise was at "imminent risk of death" upon arrival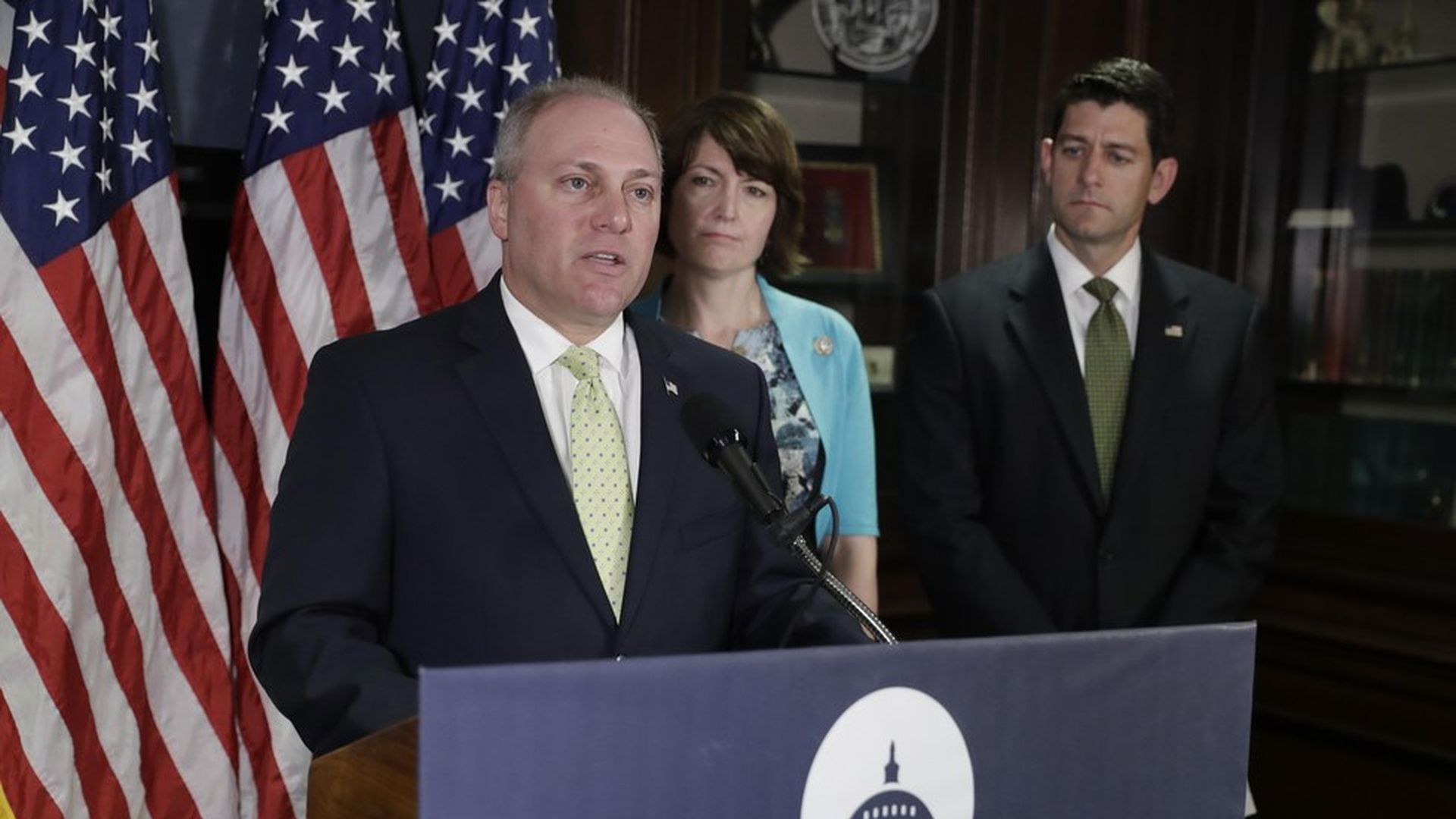 Majority Whip Steve Scalise "was in critical condition with an imminent risk of death" when he arrived at the hospital Wednesday after being shot at the GOP Congressional baseball practice, per the MedStar Washington Hospital Center. Dr. Jack Sava, trauma director at the hospital, told reporters that everybody's understanding of "critical condition" is different, so he clarified that Scalise "was as critical as you can be when he came in."
Scalise is in the ICU today and will likely have an operation in the next 48 hours, with more to come, Dr. Sava said. Since his arrival Scalise has undergone two surgeries to mitigate the bullet's trajectory; it entered his left hip and traveled directly across in through his pelvis, rendering "substantial damage" to bones, blood vessels, and organs in what is called a trans-pelvic gunshot wound. Dr. Sava guessed this has left hundreds of bullet fragments.
Dr. Sava was more conservative about predicting the future:
Will Scalise make a full recovery? Sava said he thinks Scalise will make an "excellent" recovery that will involve healing and rehabilitation.
Will he be back to work in 6 months or a year? "Hard to say."
Will he return to work in a full capacity? "I think so"
Go deeper