Hope Hicks lawyers up for Russia probe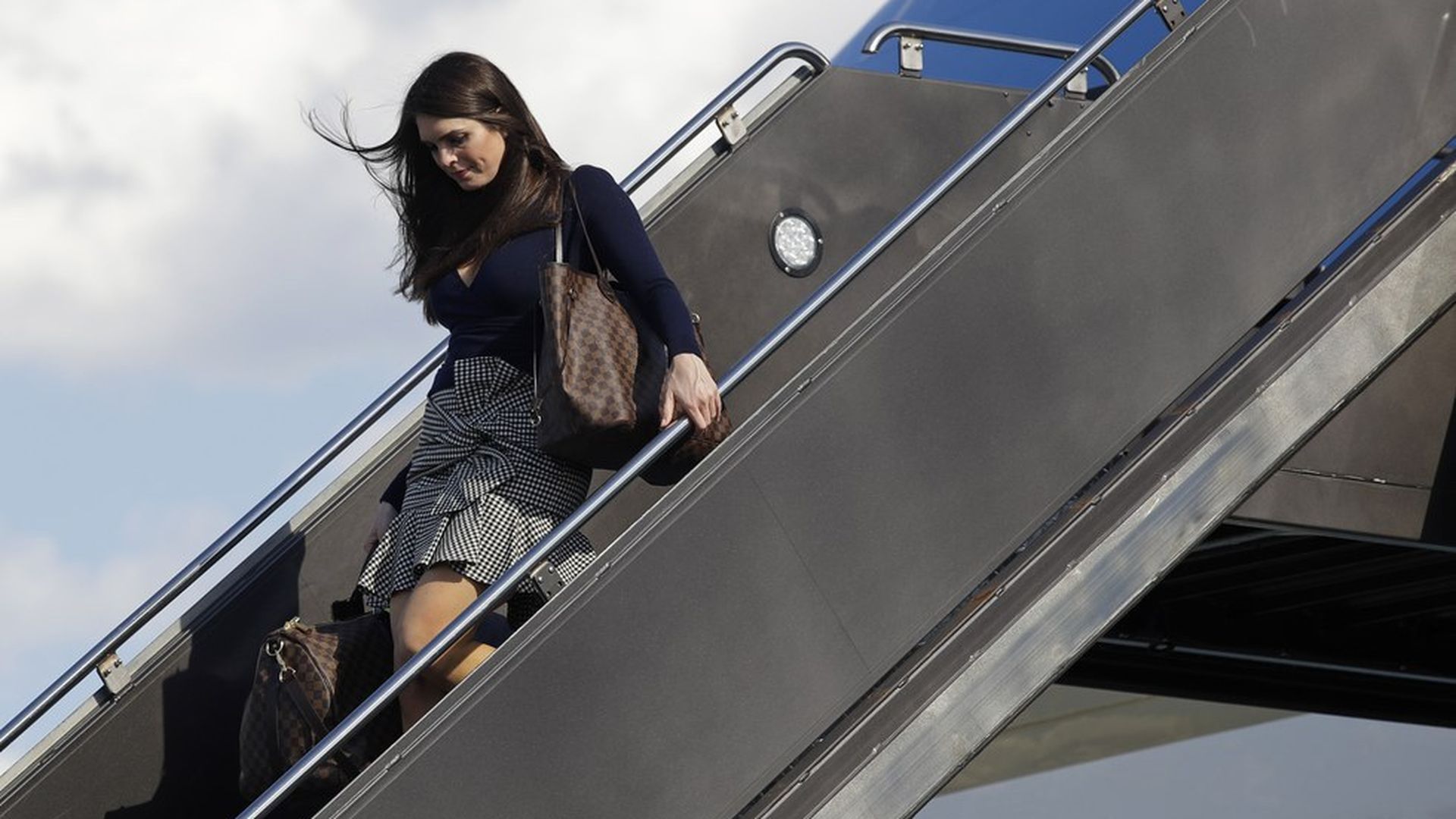 Hope Hicks, Trump's recently appointed White House comms director, has hired a lawyer for Bob Mueller's Russia probe, per Politico.
Hicks is one of the six current and former WH staffers that Mueller wants to speak to, according to a WashPost report from yesterday.
She has hired Robert Trout as her personal attorney. He is a founder and "highly regarded attorney" at his firm Trout Cacheris & Janis, Politico reports.
Why it matters: Hicks has been close to Trump since before he announced his presidential campaign, and she has worked closely with him throughout the election and now in the WH. Her proximity to the president and exposure to his dealings suggests she would have ample information Mueller is seeking — thus increasing the need for a personal attorney.
Go deeper