Highlights from Trump's Liberty University commencement speech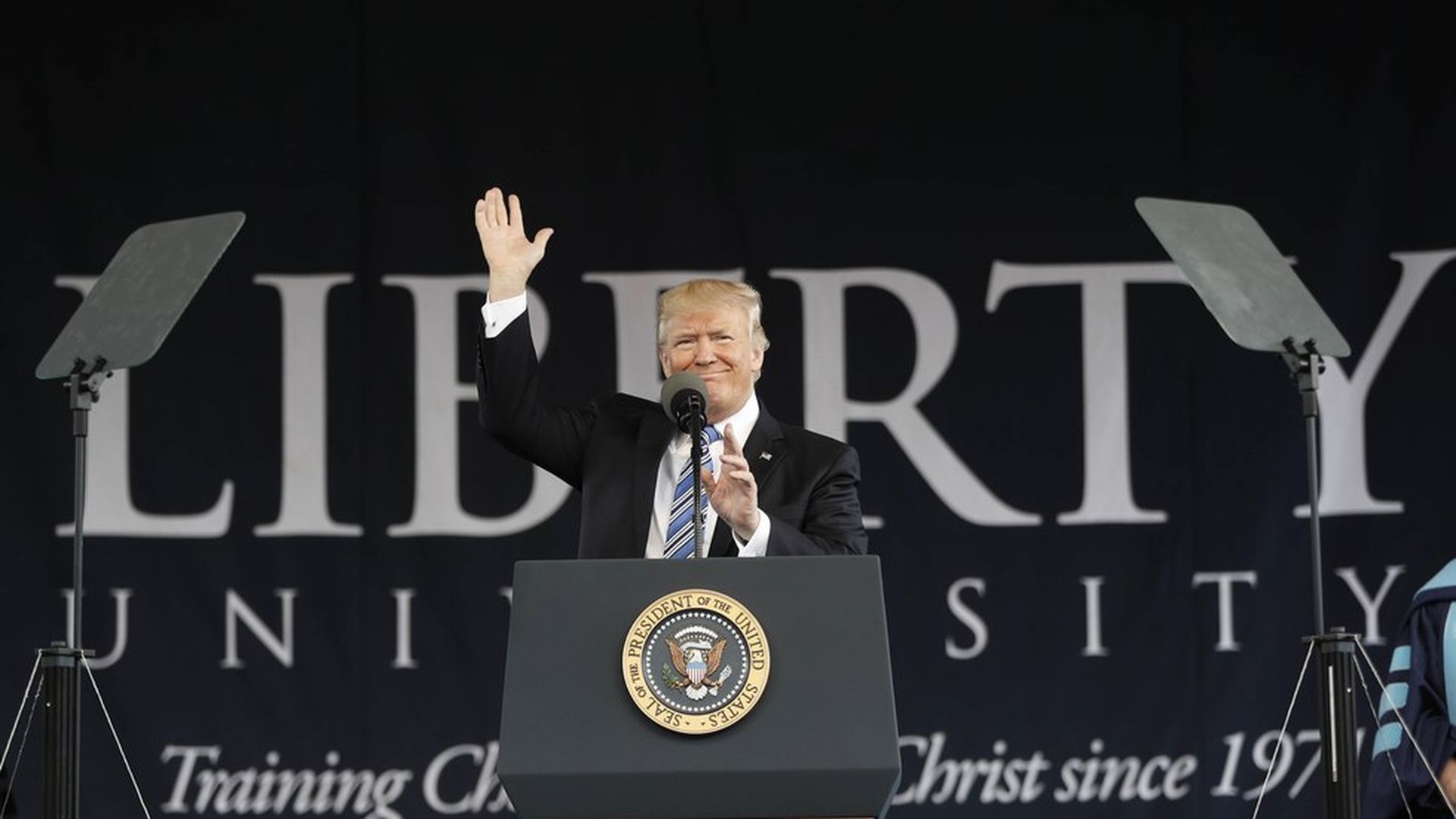 President Trump delivered the commencement speech at Liberty University today where he bashed the "broken" system in Washington, called out the critics, read out the school's football schedule and touched on religious freedom.
As long as I am your president, no one is ever going to stop you from practicing your faith or from preaching what is in your heart.
Key quotes:
"No one has ever achieved anything significant without a chorus of critics standing on the sidelines explaining why it can't be done. Nothing is easier or more pathetic than being a critic, because they're people that can't get the job done."
"In my short time in Washington, I have seen firsthand how the system is broken. A small group of failed voices who think they know everything and understand everyone want to tell everybody else how to live and what to do and how to think, but you aren't going to let other people tell you what you believe, especially when you know that you are right."
"Nothing worth doing ever, ever, ever came easy. Following your convictions means you must be willing to face criticism from those who lack the same courage to do what is right — and they know what is right, but they don't have the courage or the guts or the stamina to take it and to do it."
"Treat the word 'impossible' as nothing more than motivation."
Why it matters: Saturday's commencement speech gave Trump an opportunity to address a largely-supportive audience reminiscent of his campaign rallies, which he desperately needed after a rough week of firing James Comey and trying to explain his decision.
Go deeper