Highlights from Spicer's first press briefing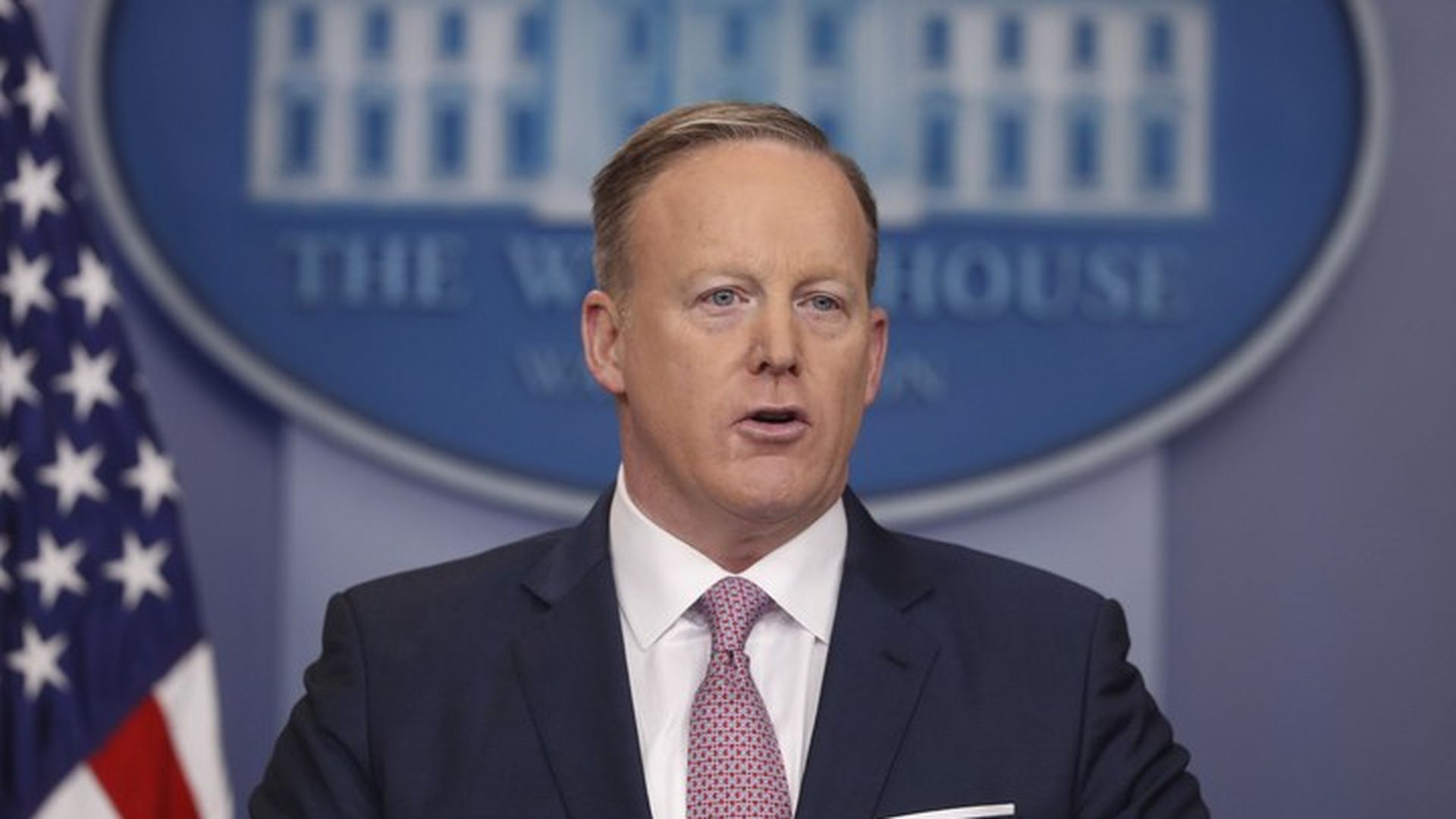 Spicer gave no answers when asked repeatedly about an embassy move to Jerusalem; told the press corps that his intention was never to lie to them; and dodged a slew of policy questions by saying he wouldn't get ahead of Trump. He sees a SCOTUS nomination within a few weeks and announced creation of four new "Skype seats" in the briefing room for media organizations based outside of D.C.
The other main takeaways are below the jump.
Inauguration crowd size: It was "the most watched inaugural" both in person and around the globe. "It's not just about a crowd size... There is this constant theme to undercut the tremendous support he has."
Condemned congressional Democrats on pace of voting for Cabinet nominees. At this point, 2 nominees have been confirmed, compared to 7 on Obama's first day in office.
Trump will work with any country to defeat ISIS — including Moscow.
On tweet that Trump removed MLK bust from the Oval Office: That was a "racially charged" statement that was created by the media.
Documented evidence of Trump resigning from his businesses? Diverted question to Hope Hicks, who said it's "not public at this time."
Did the media invent the feud between Trump and the intelligence community? Spicer said the CIA were "clapping" and "cheering" when Trump visited Saturday — it's all untrue.
Mexico City policy: Trump respects both the unborn and U.S. taxpayers.
Trump will not put troops in Iraq to "take the oil," but he also won't reveal or commit to any military plans.
Trump spoke with Egyptian President Sisi today. Said he favors a bilateral relationship with Egypt, and has pledged assistance for anti-terrorism efforts.
Obamacare mandate: "We have a mandate to make health care more accessible and lower cost... It's not a question about a mandate... It's about doing the right thing."
Trump will reconvene with his CEO advisory in a month, meeting on a quarterly basis. The president will meet with union people at 3pm to discuss work agenda.
Go deeper