Highlights from Spicer's briefing on Syria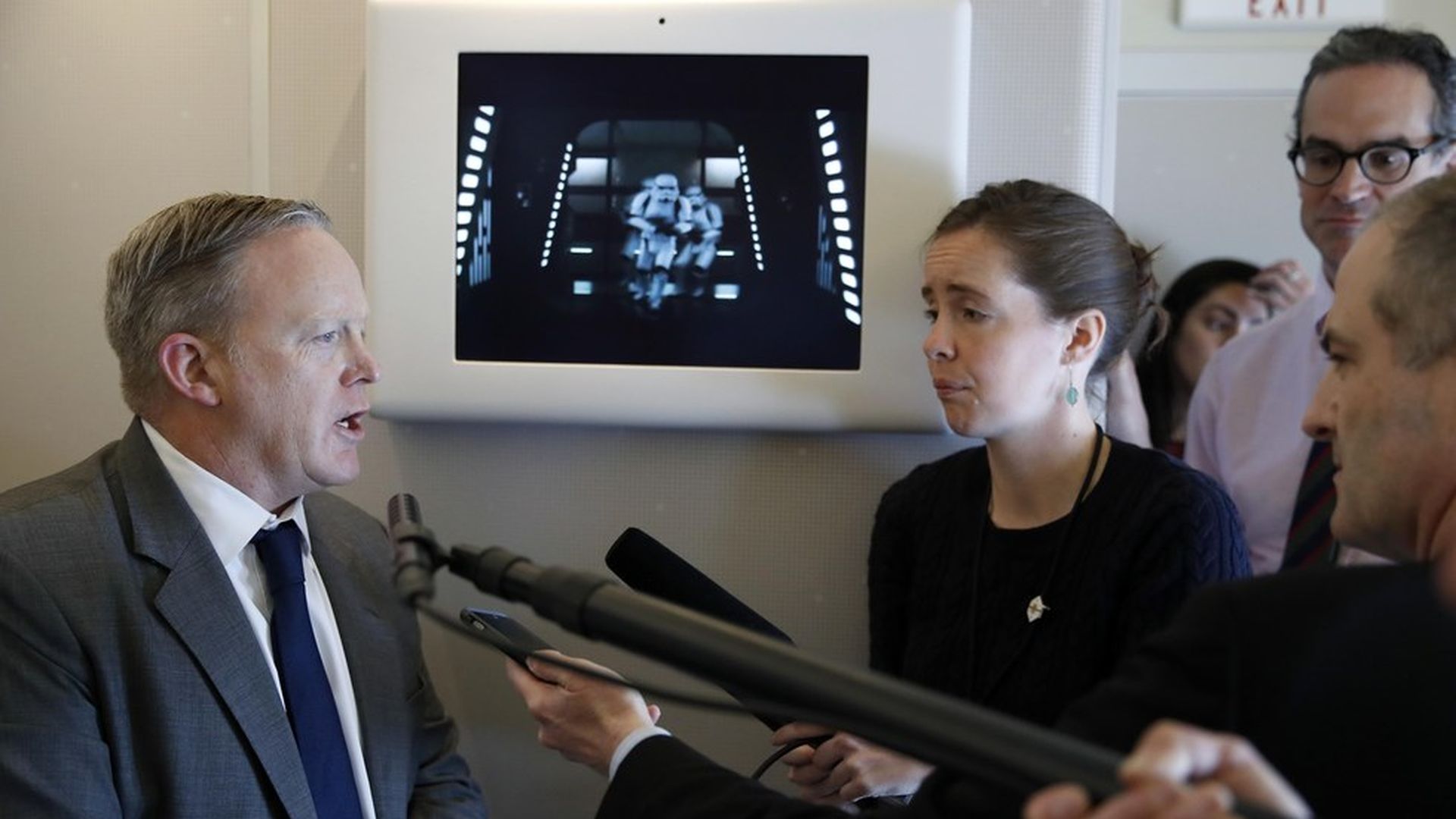 Sean Spicer gave an off-camera briefing on Syria from Palm Beach Friday. Spicer said the U.S. missile strike was "very decisive" and a proportional response to the Assad regime's chemical weapons attack. "It sent a strong signal not just to Syria, but throughout the world."
Leading up to strike: Spicer said Trump gave the "OK" for the strike at 4 pm Thursday. The Tomahawks were launched at 7.40 pm and all 59 missiles hit their target. At 8:30 pm the first impact was reported, and the "initial results were extremely positive."
Informing Xi: Spicer said he isn't exactly clear of the timeline, but said he believes Trump told President Xi about the strike once all of the missiles had hit their targets. President Xi was informed on the way back to his hotel after dinner.
Contact with Russia: Spicer said Russia was made aware of the operation, but beyond that, "no political contact was made" with Moscow.
Should Assad step down? "At a minimum," he must abide by the international agreement not to use chemical weapons, said Spicer, adding that "there is a mutual level of human decency that I think we can expect out of everybody."
Go deeper