HHS Secretary Price to Senate: Do whatever gets 50 votes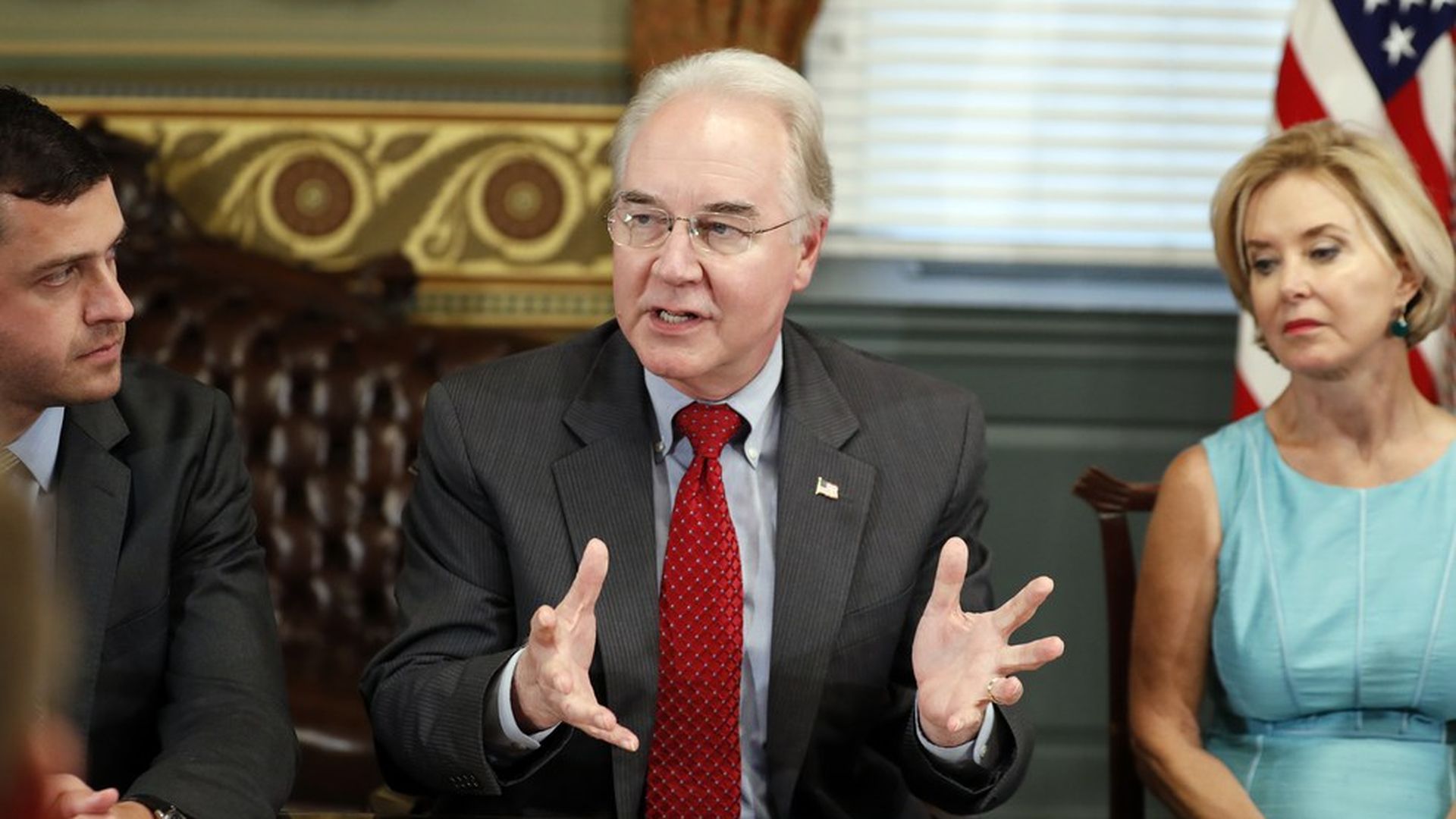 Health and Human Services secretary Tom Price suggested this morning that the Trump administration wants any Affordable Care Act repeal bill that can pass the Senate. "What gets us to 50 votes so that we can move forward on a health-care reform legislation ... that's what needs to happen," he said on CNBC, adding that the Senate should aim for a "lowest common denominator" bill.
Why it matters: Price's comments could add momentum to talk of a "skinny repeal" bill, which might just repeal a few pieces of the ACA and give the Senate something to take into conference negotiations with the House. But they could also add to the perception that President Trump doesn't really care about the details — which could make it tough for Republicans to defend whatever they do pass.
Go deeper