HHS nominee: "Drug prices are too high"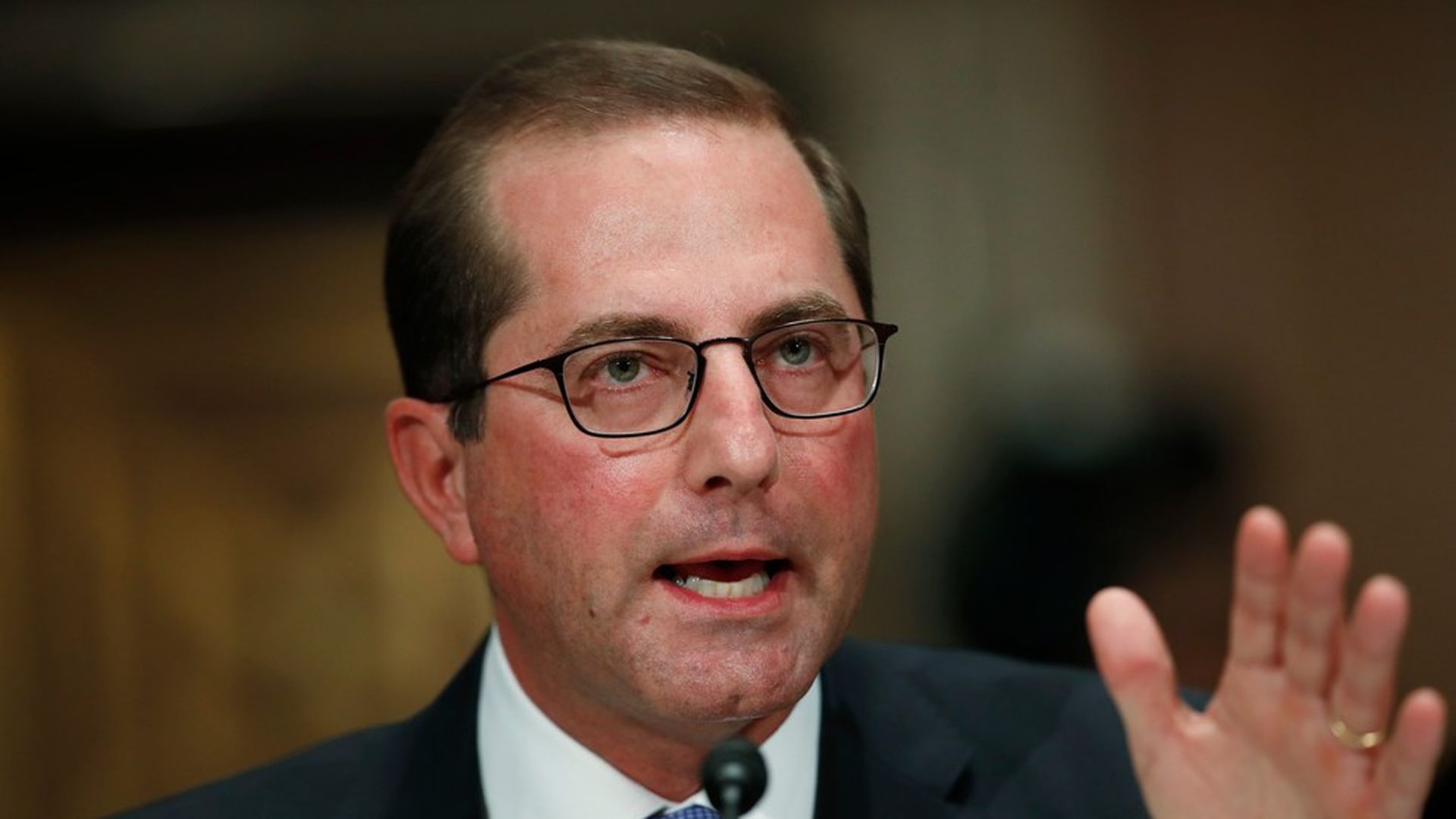 Alex Azar, President Trump's nominee for Health and Human Services secretary, came out of the gate Wednesday with a statement that was obvious but needed to try to win over critics of his drug industry experience: "Drug prices are too high." Here's what he told the Senate HELP Committee during his hearing.
The drug pricing system is "not working for patients that pay out of pocket," said Azar, who used to work at drug giant Eli Lilly & Co. That references problems with high deductibles and insurance plans, but doesn't get at how drug companies actually set prices or address the overall high costs of the health care system.
Azar said there are problems with drug prices "across the entire channel." That statement indirectly points fingers toward pharmacy benefit managers, health insurers and drug distributors — and is a common refrain from the pharmaceutical industry.
Azar wants to "fight gaming" in the drug patent system, where pharmaceutical companies like Eli Lilly file multiple patents on the same drug to extend exclusive monopoly pricing.
Sen. Elizabeth Warren, who released a lengthy list of questions before the hearing, charged that Azar's background "reads like a how-to manual from profiting from government service."
She asked if Azar's former boss, retired Eli Lilly CEO John Lechleiter, should have been held personally accountable for the company's fraudulent marketing of the antipsychotic drug Zyprexa, but Azar did not directly answer.
Sen. Rand Paul pressed Azar on his industry ties and encouraged him to support a policy of importing drugs safely from other countries, which Azar has publicly opposed.
Democratic senators were concerned Azar would continue the Trump administration's "sabotage" of the Affordable Care Act. Azar said he would "faithfully implement" the ACA "if it remains."
On growing health care costs: "Premiums have been skyrocketing year after year." That's true in the ACA's individual insurance markets, but not for people who get insurance through their jobs.
Azar used to work at HHS under President George W. Bush and tried to highlight his public experience and impartiality. "This is returning home."
Go deeper