HHS cuts ACA advertising budget by 90%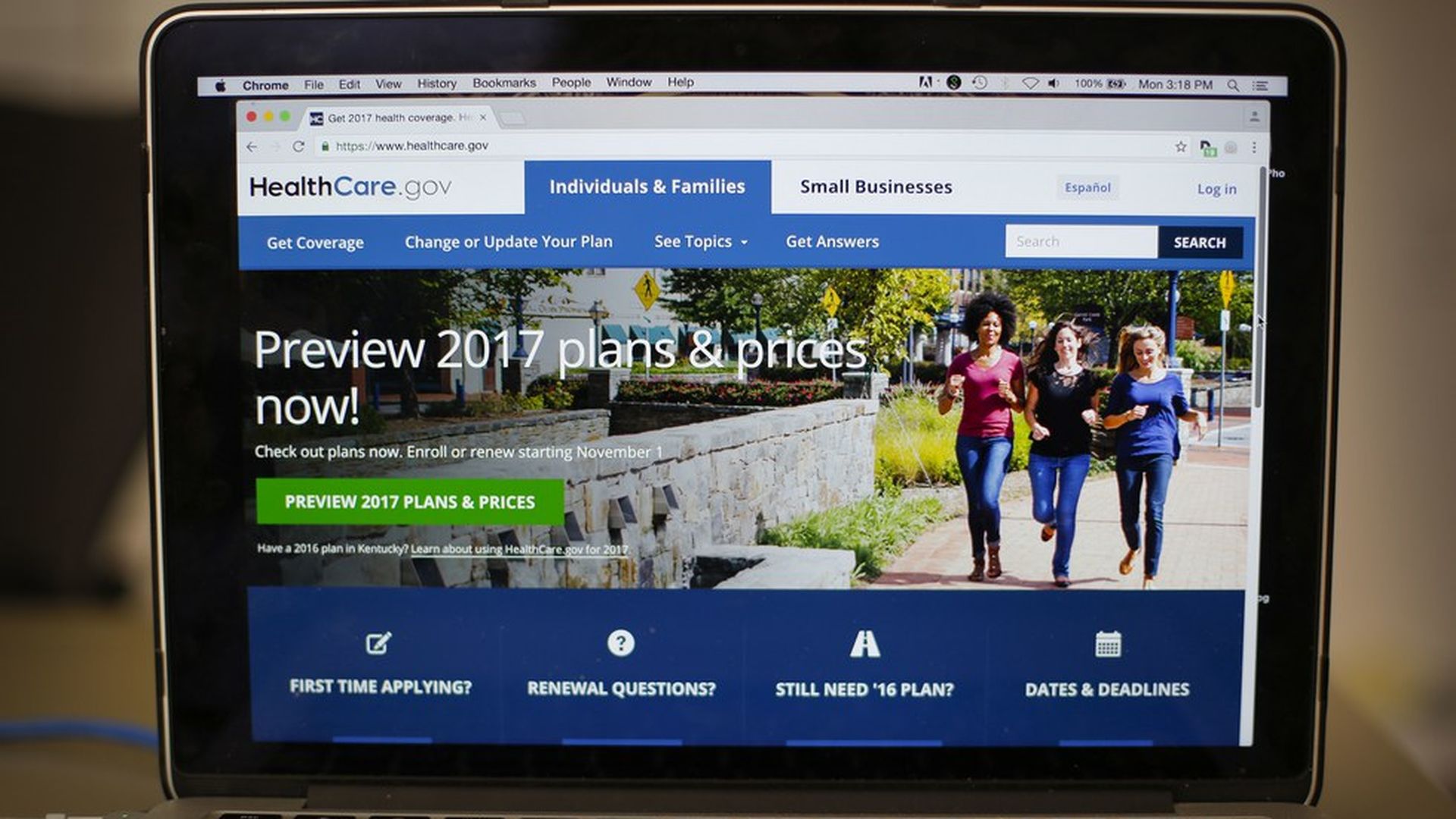 The Department of Health and Human Services announced today it's slashing the advertising and promotional budget for the Affordable Care Act for next year. It's planning to spend $10 million to promote the law in the open enrollment period that starts in November — compared to the $100 million the Obama administration spent last year.
Why they're doing it: On a conference call with reporters, HHS officials argued that last year's promotional spending — which was doubled from the year before — was ineffective because signups for new customers actually went down. They also said the $10 million budget is more in line with what Medicare Advantage and Medicare Part D spend to promote their open enrollments.
Why it matters: The Trump administration is making cost-effectiveness a major theme this year, but it's sure to be accused of undermining ACA enrollment, given all of the Trump administration's battles to repeal the law — and given that it also cancelled advertising for the final days of last year's open enrollment.
One more thing: HHS is also planning to cut spending on "navigators," who are supposed to help people enroll, by tying their funding to their effectiveness in reaching their enrollment goals last year.
Go deeper