Hewlett-Packard Enterprise CEO Meg Whitman steps down as chair of PC spin-off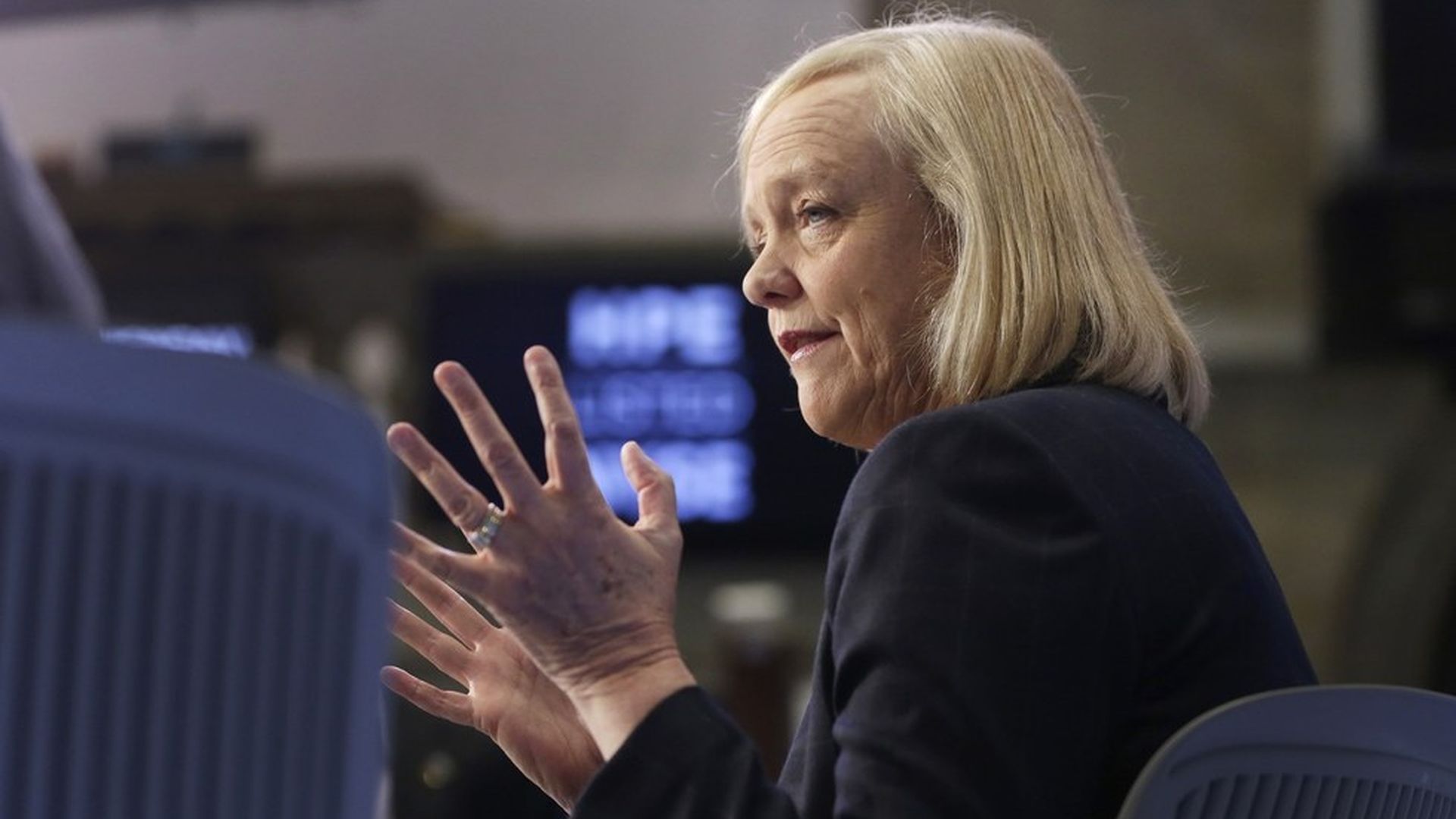 What was once known as Hewlett Packard created quite some confusion on Wednesday as it announced that Hewlett Packard Enterprise CEO was stepping down as chair of HP Inc, the PC-making unit that was spun off from the enterprise IT company. Axios has confirmed that Whitman, who is rumored to be a candidate for the vacant top spot at Uber, remains CEO of HP Enterprise.
"Meg is fully committed to HPE and plans to stay with the company until her work is done," a company representative told Axios.
The two HPs: The venerable computer maker split in two in November 2015. Whitman, who had been CEO of the combined company, was named CEO of Hewlett Packard Enterprise and chair of the PC unit, which took the name HP Inc.
Go deeper