Here's why PhRMA sees hope for "value-based" payments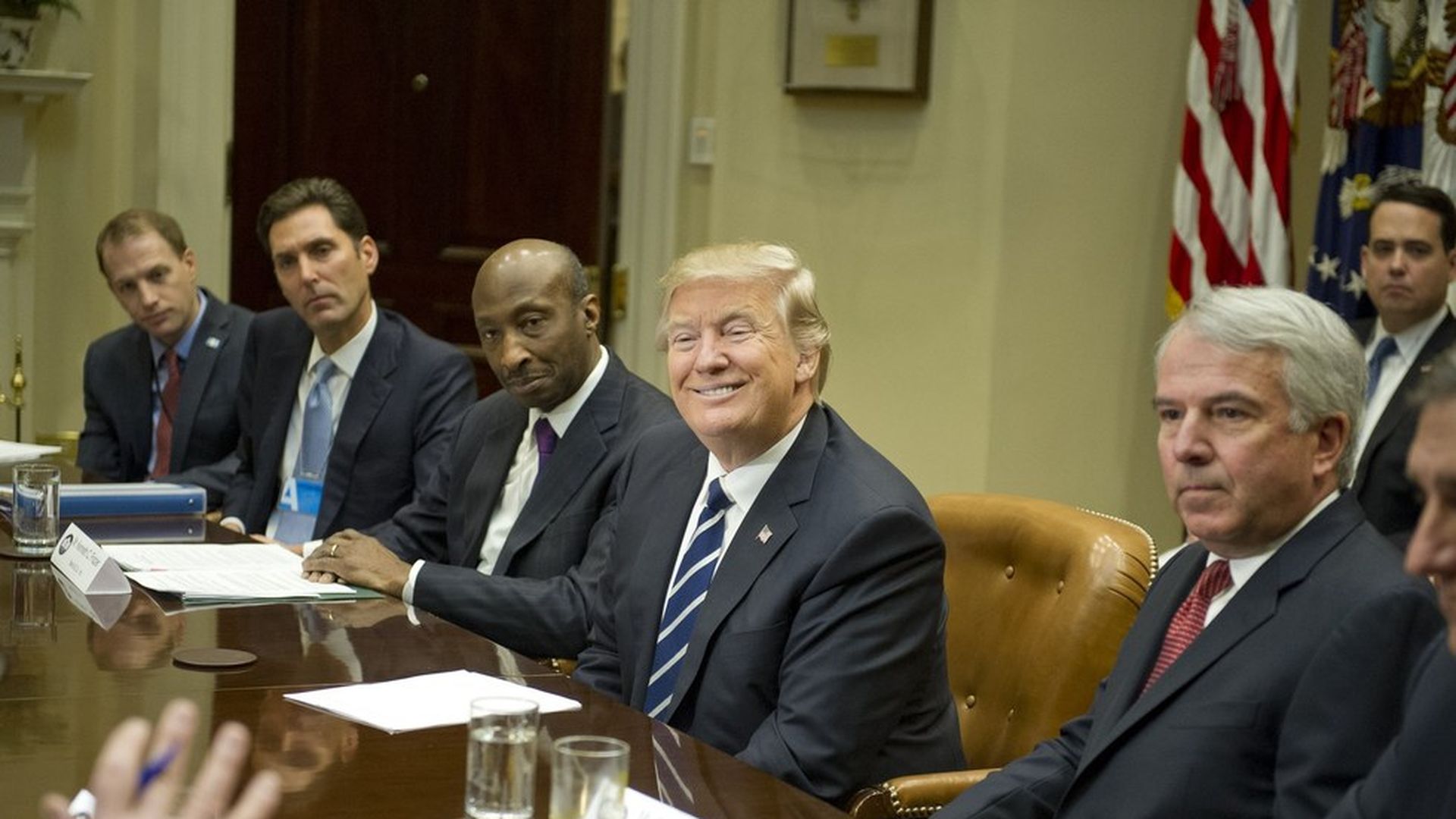 The Pharmaceutical Research and Manufacturers of America, the main drug industry trade group, has been pushing for changes to the way insurers pay for drugs — encouraging them to pay based on how effective they are for specific diseases and patients. Now, the group says it's more optimistic about getting the legislative and regulatory changes that would be needed, following its meeting with President Trump last month.
"It did come up," PhRMA president and CEO Stephen Ubl told reporters this morning after an event to promote the idea. He wouldn't talk in more detail about the Trump meeting, but he suggested the idea might be gaining traction as an alternative to having the government negotiate drug prices, as Trump has also suggested: "I do believe that people believe that this is a policy that enhances the private market and is a potential better route than government price setting."
Why it matters: The drug industry would much rather have the "value-based" payments as a way to make drugs more affordable, rather than government action. But there are barriers that would have to be removed, and Ubl says that probably will take a combination of congressional action and regulatory changes from the Food and Drug Administration. Ubl said the group is talking with members of Congress from both parties, but he also says a new FDA commissioner "will make a real difference."
Go deeper