Here's what Tom Price told the Senate Finance Committee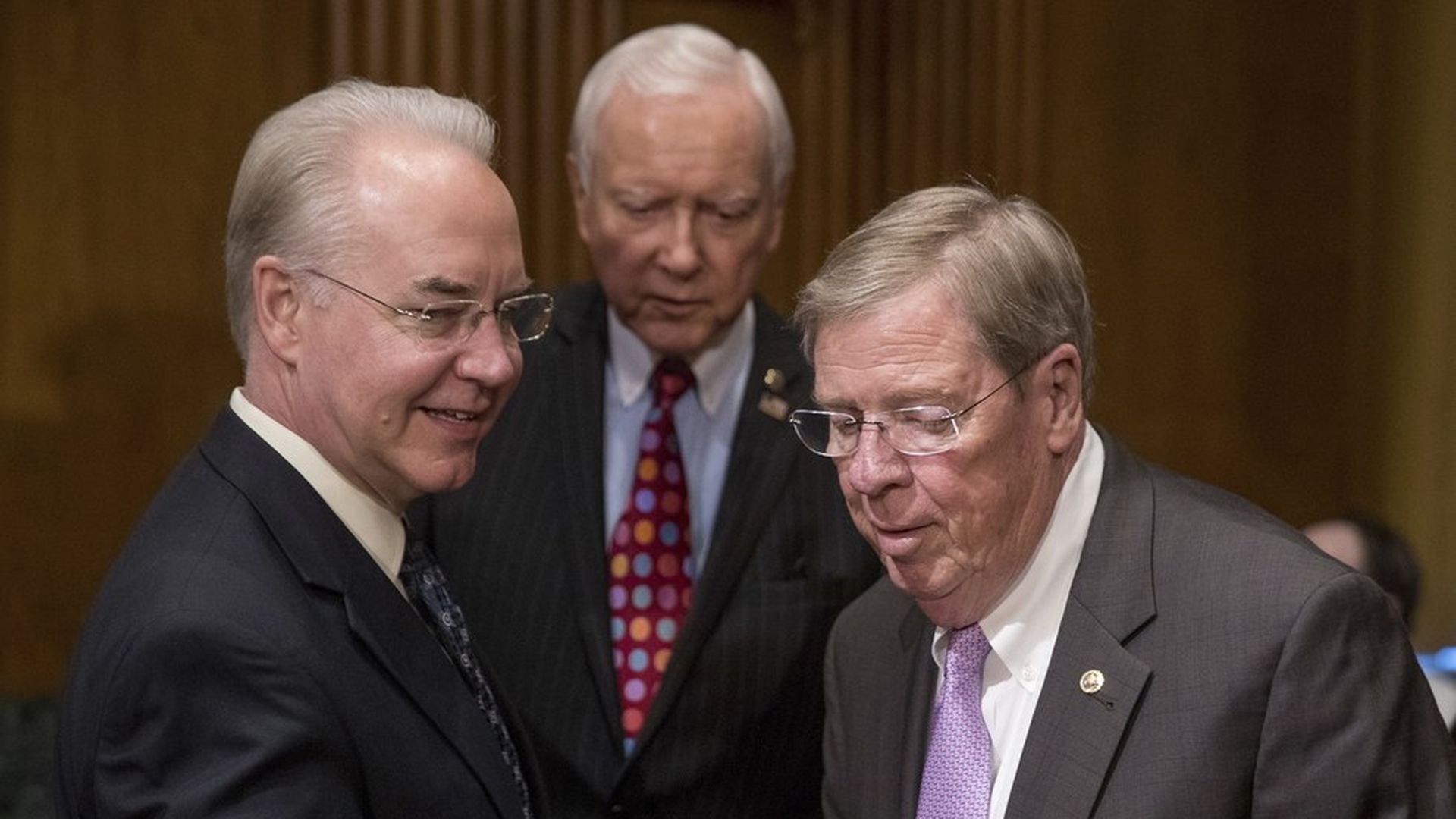 Tom Price, President Trump's nominee for Health and Human Services secretary, testified for nearly four hours Tuesday before the Senate Finance Committee, the one that will vote on his nomination. The testimony follows the release of more reports questioning Price's ethics.
Price didn't promise that no one would lose coverage during the transition away from Obamacare, but said all would have "access" to coverage. And he declared that he would "carry out the law of the land" until there's a replacement for the law, even as he implements President Trump's executive order calling on HHS to relax the rules.
Read on for some of the key things Price said.
Wouldn't promise that no one would lose coverage under the executive order. Repeated commitment everyone will have "access" to coverage.
Also wouldn't commit to waiting for a replacement plan before he implements the executive order.
But he did say that until Congress repeals and replaces Obamacare, "Our commitment is to carry out the law of the land."
Said his goal "is to decrease the number of uninsured individuals in the population age under 18 and over age 18."
On contraception coverage, which is free under Obamacare: "The system we ought to have in place should allow women to purchase the kind of contraception that they desire."
On Medicare negotiating drug prices, noted pharmacy benefit managers already do this. However, he added there could be "a better way to do that. If there is, I'm certainly open to it."
The Centers for Medicare and Medicaid Innovation has gotten "off track" in its scope, but could be a "vehicle" to support innovation.
Need to "make sure nobody loses their insurance or is unable to gain insurance because of a preexisting condition."
On whether Medicaid block grants would cause people to lose coverage: No system he's proposed "would leave anybody without the opportunity to gain coverage."
Committed that every person with a disability on Medicaid will have "that coverage or greater."
Go deeper