Here's how the GOP will change the House health care bill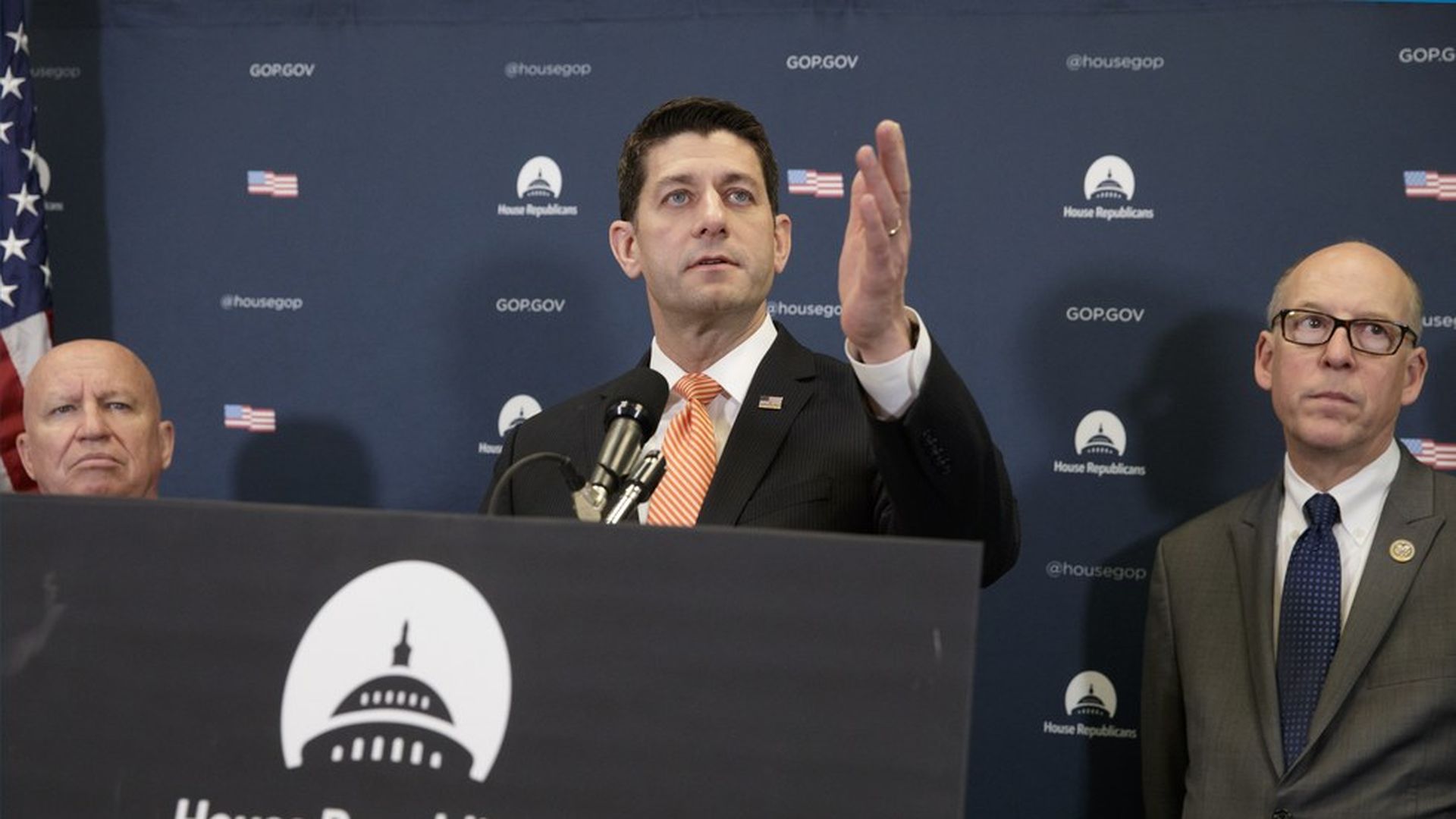 The House Republican leadership on Monday will offer a significant set of amendments to its Obamacare repeal and replacement bill, which Politico has obtained. They will be considered by the Rules Committee on Wednesday, and the House is then expected to vote on the final package on Thursday.
The amendments attempt to extend olive branches to both conservatives and moderates, including:
A $75 billion reserve fund for enhancing the tax credits. Many members — mostly moderates and some conservatives — have said the current age-based structure doesn't give enough help to low-income older people. The Senate will be in charge of actually changing the tax credit.
States could choose between Medicaid block grants and per-person funding caps.
Optional Medicaid work requirements for states.
A repeal of Obamacare taxes a year earlier than the original bill.
Removal of a provision allowing people to move leftover tax credit money into a health savings account. Anti-abortion groups were worried this money would be used to fund abortions.
A change in the federal Medicaid reimbursement rates for the elderly and disabled.
Go deeper